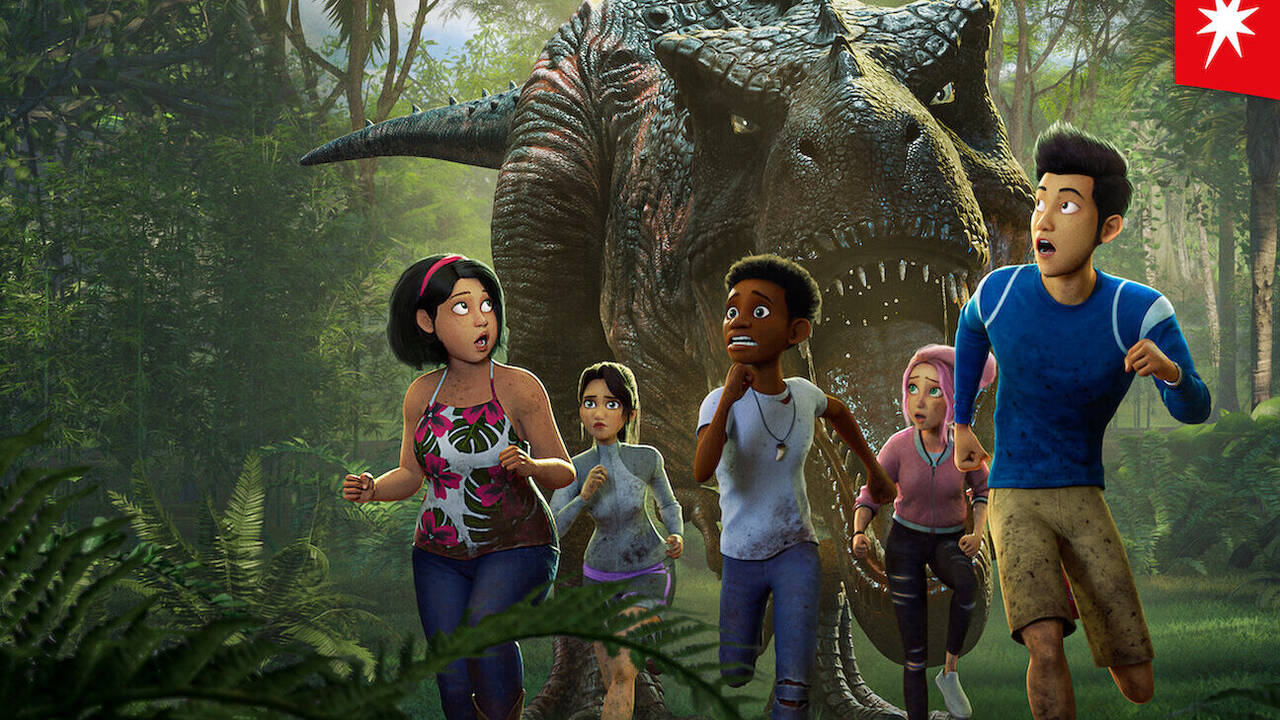 Jurassic World Camp Cretaceous: Hidden Adventure begins with showing Darius in the nest of a dinosaur. He manages to escape and reunites with his friends. The best news is that they're all still alive. But as most good news gets accompanied by bad one, we have a huge problem. The island is short of food, and these kids along with the dinosaurs are starving. This isn't a good combination as God knows when a dinosaur jumps in and eats them.

So they need to find a solution and escape the island. Darius discovered an old video recorder near the nest. In this, he saw a video of Brimford addressing Owen Grady, the most respected Raptor trainer in the world. Brimford used to work in Jurassic Park until he was fired recently after being accused of stealing food. The children now need to trace the clues Brimford left for Owen to reach the location where the food has been stocked.

On their way, they find many obstructions, and we get the chance to help them by making the right decisions on their behalf of them. You never know what's lurking in this jungle, so be sure to make the right ones!

In my opinion, this is a very innovative move from the creators of Jurassic World Cam Cretaceous. The audience gets to watch the entire story along with deciding the future course of action of the characters. If you make the wrong move, you also get to see what might have happened until Mr. DNA steps in to make the correct one for you. Mr. DNA is our guide in Jurassic World Camp Cretaceous: Hidden Adventure. Along with becoming the decision-makers, the audience will also get to undo their previous choices. He suggests us an alternative path if the choice made earlier didn't have any fruitful outcomes. One wrong decision and our characters die.

With this interactive feature, the audience gets to test their decision-making skills. Initially, the audience gets to make decisions from Darius's side and then in between, we get to make decisions for other characters like Kenji as well. However, the film hangs a little bit in between because of this unique feature, but it is expected to get better with time.

There's no fixed duration of this interactive film as it depends on the choices you make. If all the right choices are made, the film will end in thirty-two minutes, and with just one wrong decision we might increase its duration by a few minutes. There's also no speed controller so, you'll have to watch it at the normal speed.

Final Score – [7/10]
Reviewed by - Riya Singh
Follow @_riyasinghhh_ on Twitter
Publisher at Midgard Times