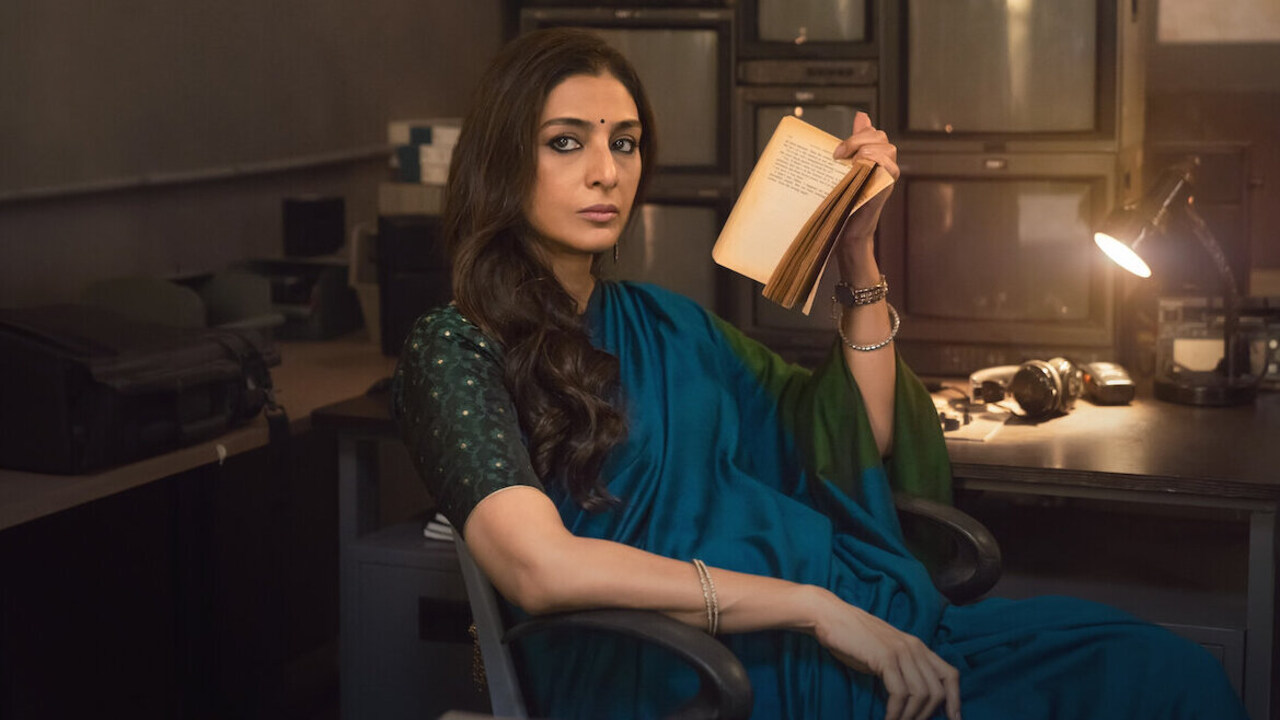 The opening scenes of Vishal Bhardwaj's Khufiya inform us about a woman with a mole on her neck. A few minutes later, a man takes a fork and stabs a mole (a secret agent) in the neck. As the movie progresses, we learn that some Indian agents are after a mole named Ravi Mohan (Ali Fazal). Since Khufiya is a spy thriller, we see some more agents being planted as moles. Often in the film, characters talk about puppets and puppeteers, and the situation of these operatives can be compared to a marionette. They are given an illusion of choice, but their actions are controlled by their superiors or the government. The agents follow the orders, and when, in return, they ask for, say, citizenship papers, they are given generic assurance. And the spies continue to take orders because they don't have much choice. When an American psychologist asks Ravi if he trusts him, Ravi says, "Mere paas aur koi option hai?" or something like that.

A spy completely submits himself to his country and does everything he can to maintain its integrity. One can say that an agent treats his nation like a mother, and Khufiya naturally expands on this mother-son relationship. In fact, the movie is about the distance (and the reunion) between a mother and her son. Krishna Mehra, or KM (Tabu), is so busy with her job that she misses her son's stage performance. However, the boy is more hurt by the fact that his mother is not willing to be honest with him. He wants to know why his parents divorced, but she remains mum. As a result, there is an emotional distance between them. In Charu's (Wamiqa Gabbi) case, the distance is physical, as she gets separated from her son. In such a setting, Ravi and her mother (Navnindra Behl) have a perfect, "unbroken" bond, but even they are fatally separated. What's more, Ravi sees himself as a patriot, and when he is forced to move to the US, you see him as someone who has been parted from the Bharat Mata or the motherland.

Since the spotlight is on espionage operations, we get some nifty surveillance moments. The way the characters plant bugs looks so thrilling and real that you instantly believe these are actual spies caught on camera during a mission. When KM watches Charu through CCTV cameras, she catches her performing intimate movements like stripping and dancing in front of a mirror. Charu, a suspect, doubles up as entertainment for KM. Bhardwaj at once takes us out of the film and reminds us of our voyeuristic position. We, after all, derive pleasure from watching these characters under pressure, like during the scene where the characters speed up their process of planting the bugs after learning that Charu is about to enter the premises.

But the results are not so incredible when Bhardwaj breaks the spell in other places. When Viraj (Ashish Vidyarthi) knocks on KM's door, and she says she is not available, we hear this line from him, "Ghar mein ho par shareer mein nahi." This poetry is jarring because it feels unnatural coming from this character. At one point in the film, Ravi goes inside a movie theater, and we notice Main Hoon Na playing on the screen - a movie about an army major going undercover as a college student. You get the impression that Bhardwaj is being too clever, and this scene might work for those who like to spot such connections. For me, the cleverness only worked with respect to Brutus, as eventually, a reliable ally is set up for betrayal. Also, that yogi and his songs didn't work for me. I wanted to close my eyes and ears when Khufiya suddenly became a music video. How does Bhardwaj come up with such lame characters and sequences? Then again, he gives us visual nausea through a chase sequence that ends with a man getting hit by a car.

Yet, these issues don't entirely undermine the whole film. What's so fascinating about Khufiya is that it initially makes you comfortable with the routines and rhythms of its characters, and then suddenly it stirs you up, first with that scene where Ravi packs his bags to leave India and then near the end during a dinner. The latter comes with a delicious mixture of excitement and comic energy, making you grin cheerfully. At first, the comedy (Ravi's mother screaming in front of Charu in the US) doesn't work very well. Perhaps the reason lies in the fact that Bhardwaj only sporadically deploys humor. So when the serious shenanigans are interrupted by jokes, you experience jolts, not tickles.

I initially found it difficult to accept Fazal as an agent. He gets the mannerisms right, but his performance seems external. He slowly grows on you, and I liked how his character almost froze after seeing Charu in America. Gabbi and Tabu are expectedly excellent, and I don't think I have anything new to say about their strengths. It's almost unbelievable how Tabu manages to convey (and conceal) her inner thoughts effortlessly without moving many muscles. If not an actor, she could have been a proficient secret agent.

Final Score- [7.5/10]
Reviewed by - Vikas Yadav
Follow @vikasonorous on Twitter
Publisher at Midgard Times