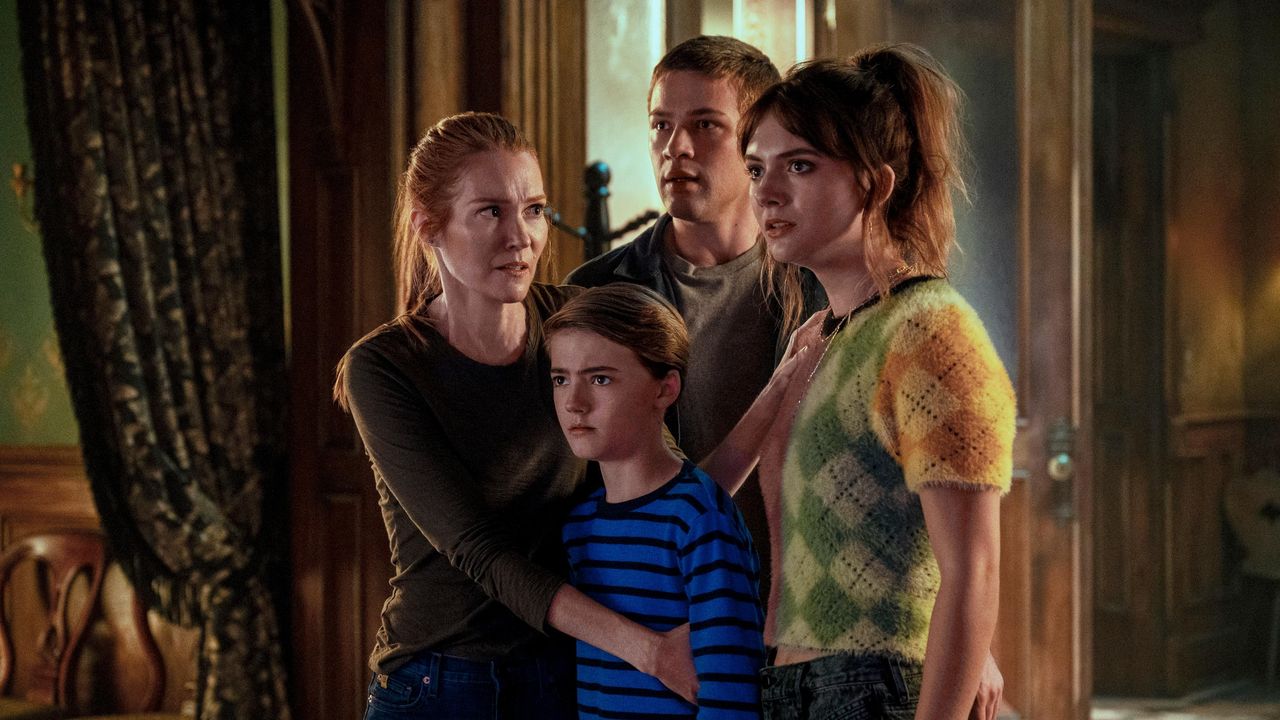 Netflix has revealed the first look images for "Locke & Key" Season 3 while also confirming that it will be the final season of the fantasy drama. "Locke & Key" Season 3 will arrive later this year on Netflix, worldwide.

The third and final season will have eight episodes as compared to the 10 episodes of the previous seasons. In a joint statement showrunners and exec. producers Carlton Cuse and Meredith Averill said, "Once we began working on the series, we felt three seasons was the ideal length to bring the story of the Locke family and their Keyhouse adventures to a satisfying conclusion. As storytellers, we are grateful that we had the opportunity to tell our version of Joe Hill and Gabriel Rodriguez's incredible story exactly the way we wanted. We're keeping the magical keys, though, for our personal use."

The images give us a first look at all the leading characters of the series including the Locke family - Nina, Tyler, Kinsey, and Bode Locke. It also shows Frederick Gideon played by Kevin Durand, who will be one of the main villains in this final season.

Take a look at the "Locke & Key" Season 3 images below.

In the final episode of Season 2, Kinsey turns down Gabe's offer and escapes with the Angel Key, which gives her wings. Tyler kills Mutuku and several other demons with the Alpha Key before Duncan realizes that he can control the demons as the creator of the Demon Key; he directs them against Dodge, who destroys the house with the Plant Key. The true Lucas comes from the wreckage and returns the stolen keys. He has survived his separation from Dodge as an echo. Ellie is reunited with Lucas and transformed back into her actual form. Finally, Eden retrieves the Echo Key from Gabe's dorm room and summons Gideon, who, then, tosses Eden into the well and escapes with the Anywhere Key.

Season 3 returning cast includes Darby Stanchfield, Connor Jessup, Emilia Jones, Kevin Durand, Jackson Robert Scott, Laysla De Oliveira, Aaron Ashmore, Sherri Saum, Petrice Jones, Griffin Gluck, Coby Bird, Brendan Hines as Josh Bennett, and Liyou Abere as Amie Bennett.

Created by Carlton Cuse and Meredith Averill, Locke & Key is based on the comic book of the same name by Joe Hill and Gabriel Rodriguez.