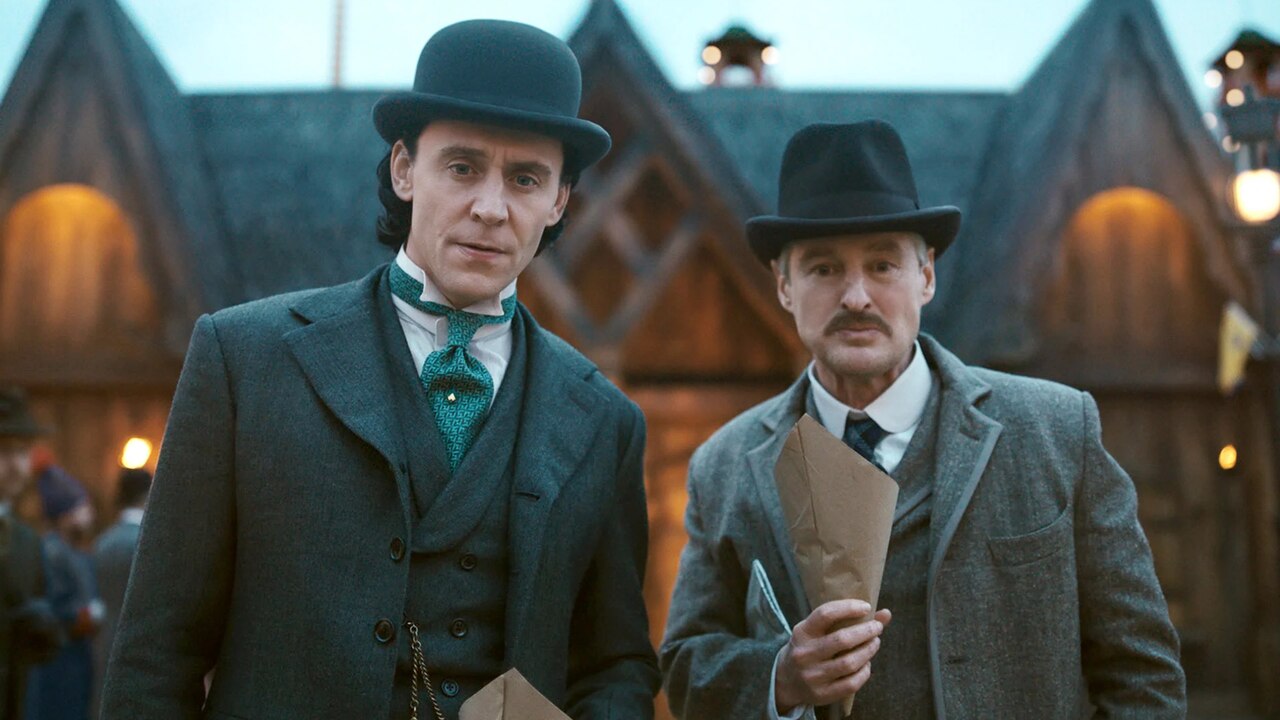 In the third episode, titled "1893", Loki and Mobius travel to the past to find Renslayer and another variant of Kang, Victor Timely (also played by Majors), who holds the key to fixing the Temporal Loom and restoring order to the multiverse.

The episode begins with Renslayer and Miss Minutes (Tara Strong), an artificial intelligence that assists the TVA, arriving in Chicago in 1868. They are carrying out a contingency plan from He Who Remains, who gave them a handbook on how to create and run the TVA. They deliver the handbook to a young boy named Victor Timely, who is revealed to be a variant of Kang. He Who Remains chose him as his successor in case he died.

Meanwhile, Loki and Mobius are trying to locate Renslayer and Miss Minutes using her TemPad. They find out that they visited Chicago twice, once in 1868 and once in 1893. They decide to go to 1893, where they encounter Victor Timely as an adult. He is posing as an inventor at the World's Fair, using his futuristic gadgets to scam people. Loki and Mobius try to capture him and bring him to the TVA, but they are interrupted by Sylvie, who has been hunting down all the Kang variants. She wants to kill Victor Timely, but she hesitates when she sees that he is not evil like He Who Remains or Kang.

Victor Timely escapes with Renslayer and Miss Minutes, who have been waiting for him at his lab. There, he discovers that Miss Minutes has developed romantic feelings for him and wants to become human. He also learns that Renslayer wants to use his temporal aura to open the blast doors of the Temporal Loom and restore He Who Remains' authority over the timeline. Loki and Mobius arrive at the lab, followed by Sylvie. A fight ensues between them, with Victor Timely caught in the middle. Eventually, Loki and Mobius manage to subdue Renslayer and Miss Minutes and take Victor Timely with them to the TVA. Sylvie decides not to kill him and joins them as well. The episode ends with them arriving at the TVA headquarters, where they hope to find a way to fix the Temporal Loom and prevent another multiversal war.

Loki Season 2 Episode 3 is a thrilling and entertaining episode that introduces a new version of Kang and reveals more about the TVA's origins. The episode has a lot of action, humor, and drama, as well as some surprising twists and turns.

One of the highlights of the episode is Jonathan Majors' performance as Victor Timely. He plays a very different Kang than He Who Remains or Kang the Conqueror. He is more timid, awkward, and nerdy than his other variants. He is also more sympathetic and innocent than his counterparts. He does not seem to have any malicious intentions or ambitions. He is just a curious boy who was given a handbook on how to manipulate time by a mysterious stranger. Majors shows his versatility and range as an actor by portraying different facets of Kang's personality.

Another highlight of the episode is the dynamic between Loki, Mobius, Sylvie, Renslayer, and Miss Minutes. The episode showcases their relationships and conflicts in an engaging way. Loki and Mobius have great chemistry and friendship, as they work together to solve the mystery of the TVA and the Temporal Loom. Sylvie and Loki have a complicated and romantic relationship, as they still have feelings for each other but also have different goals and motivations. They also have some tense moments, such as when they disagree about killing Victor Timely.

Renslayer and Miss Minutes have a surprising and twisted relationship, as they are revealed to be working for He Who Remains and have ulterior motives. I do have some complaints, one of them is the lack of explanation and development of some plot points and characters. For example, the episode does not explain how Renslayer and Miss Minutes escaped from the TVA after the first season finale or how they knew about He Who Remains' contingency plan.

The episode also does not explain how Sylvie found out about the Kang variants or how she tracked them down. The episode also leaves some questions unanswered, such as what is the Temporal Loom and how does it work, or what are the consequences of the branching timelines for the multiverse?

Loki Season 2 Episode 3 is a fun and exciting episode that introduces a new variant of Kang and reveals more about the TVA's origins. The episode has a lot of action, humor, and drama, as well as some surprising twists and turns. The episode sets up an intriguing narrative for the rest of the season, as Loki and his allies try to fix the Temporal Loom and prevent another multiversal war.

Final Score- [7.5/10]