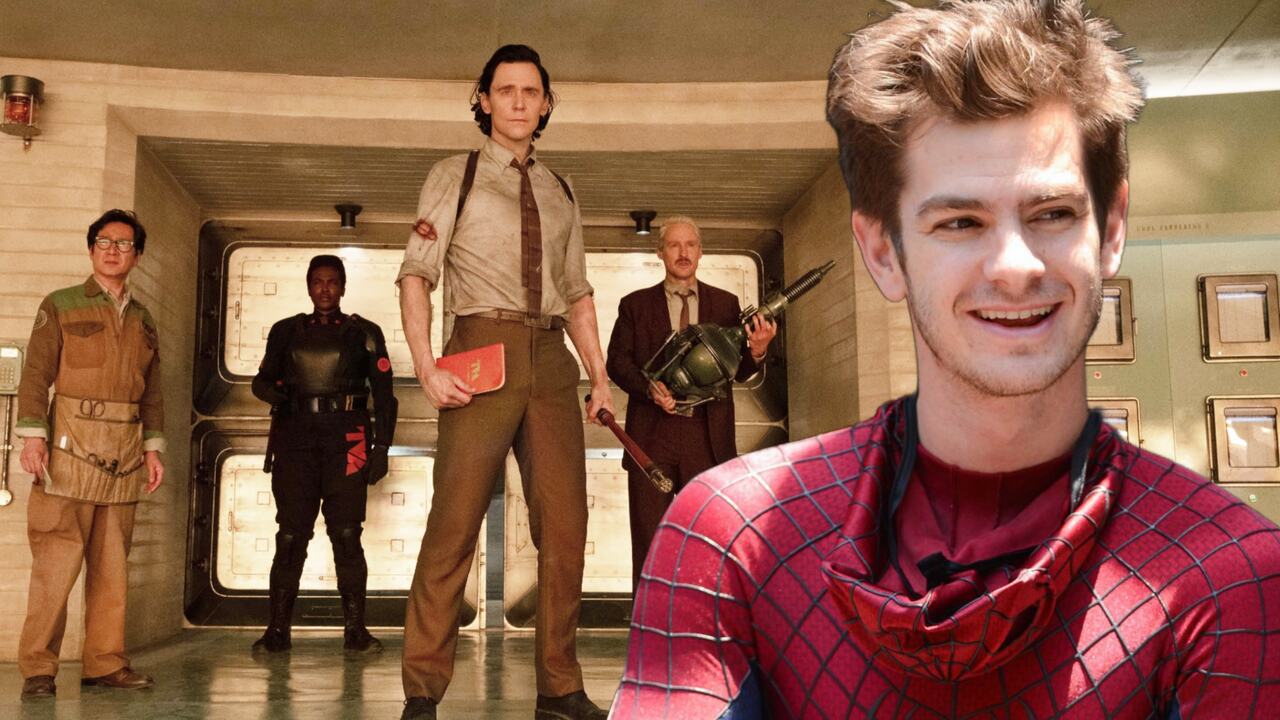 We are just hours away from the premiere of Loki Season 2, and there are still some wild rumors going around, especially the one involving Andrew Garfield. But before we talk about these rumors, let's get into the details of Loki Season 2 that we should know and analyze what we already know before we start watching it.

Marvel Studios' Loki Season 2 Plot Details

Loki Season 2 takes up immediately after the explosive season conclusion, with Loki fighting for the soul of the Time Variance Authority. Loki navigates an ever-expanding and increasingly hazardous Multiverse with Mobius, Hunter B-15, and a squad of new and returning characters in quest of Sylvie, Judge Renslayer, Miss Minutes, and the truth about what it is to have free choice and glorious purpose.

Loki Season 2 Release Date and Time

Unlike the previous Marvel and Disney+ shows, this one won't release on Wednesday, instead, a new episode of Loki Season 2 will premiere every Thursday at 6 PM PT or 9 PM ET. Marvel Studios has confirmed that one episode will premiere every Thursday at the stated time starting October 5 until the sixth and the final episode on November 9, 2023. In India, Loki Season 2 will start on October 6 at 6:30 AM IST, Friday.

Loki Season 2 Episodes Count and Runtime

Loki will once again have six episodes in Season 2, just like the first season. However, the runtime of each episode will vary and range from 35mins to 55mins. The runtime of the first four episodes has allegedly been leaked. As per the leak, Loki Season 2 Episode 1 is rumored to be 45 mins, Episode 2 is 49 mins, Episode 3 is 53 mins, and Episode 4 is 48 mins. All these runtimes include the end credits.

- Loki Season 2 Episode 1 - 45 mins (39)
- Loki Season 2 Episode 2 - 49 mins (44)
- Loki Season 2 Episode 3 - 53 mins (48)
- Loki Season 2 Episode 4 - 48 mins (45)

Loki Season 2 Cast

The cast of Loki Season 2 includes Tom Hiddleston as Loki, Owen Wilson as Mobius, Gugu Mbatha-Raw as Ravonna Renslayer, Sophia Di Martino as Sylvie, Wunmi Mosaku as Hunter B-15, Eugene Cordero as Casey, and Jonathan Majors as Kang the Conqueror. The second season's new face includes Rafael Casal, Ke Huy Quan, Tara Strong, Kate Dickie, Liz Carr, and Neil Ellice. Justin Benson & Aaron Moorhead, Dan Deleeuw, and Kasra Farahani have directed the six episodes of Season 2.

Loki Season 2 and Andrew Garfield's Rumor to be Part of the Cast

With every Marvel show, it is very common to have a lot of rumors surrounding it, especially in terms of the cast and characters. Deadpool rumors currently include almost every Marvel character part of the X-Men films distributed by 20th Century Fox. However, with Loki, we don't have that kind of rumor, but we definitely have a very wild rumor which is hard to believe. Andrew Garfield who was last seen in Spider-Man: No Way Home alongside Tom Holland and Tobey Maguire, is now rumored to reprise his role in the upcoming Loki Season 2.

Without any doubt, Loki Season 2 will deal with the multiverse again, and Andrew's character is part of one of them, but that doesn't mean he will appear on the screen. I mean what could be his purpose? Because, unlike Loki, Andrew's Peter Parker hasn't violated any TVA rule. His appearance in Spider-Man: No Way Home was only due to the mistakes of Doctor Strange and Tom Holland's Peter Parker. Doctor Strange was the biggest culprit of that Multiverse mess, so if anyone is to be questioned by TVA, it should be him.

This wild rumor regarding Andrew Garfield originated from a poster art shared by an Instagram user. The fan poster shows Andrew's Peter Parker facing Owen Wilson's Mobius at TVA. The artwork looks spectacular, but it's all someone's imagination as of now. But considering the Multiverse theme of the show, it is possible for any Marvel character to appear anytime, including Andrew Garfield, but in reality, the show's budget might not allow it.

We can certainly hope for the best and expect it to be true, but for now, Andrew Garfield's return as Peter Parker in Loki Season 2 is just a wild rumor.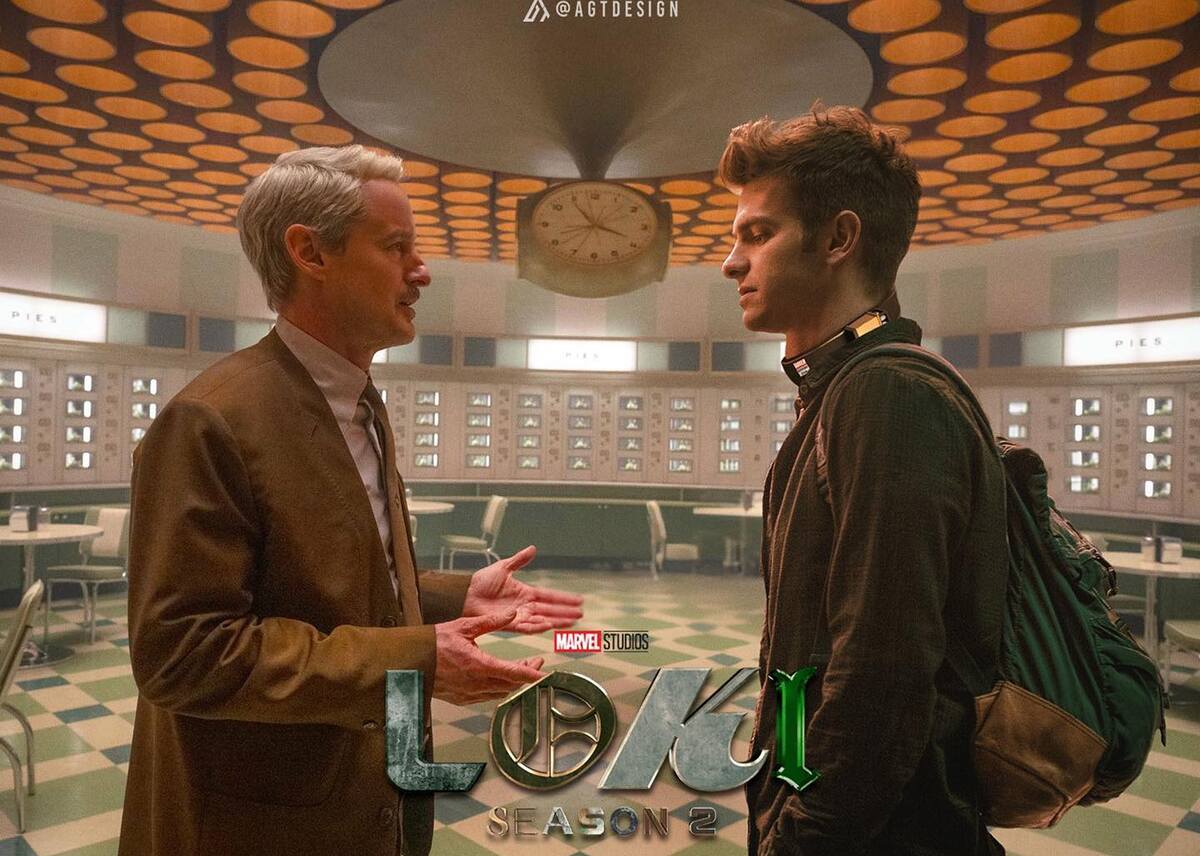 Loki Season 2 Trailer