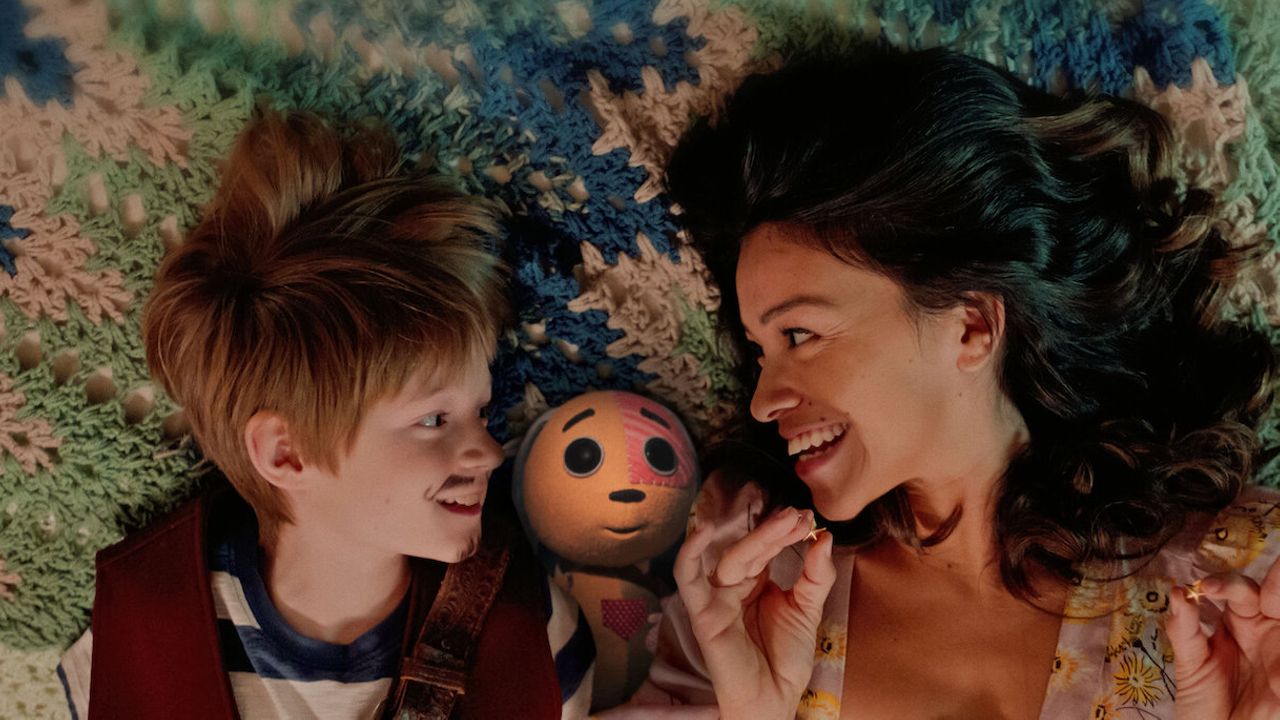 Lost Ollie (2022) is a limited-time Netflix series that tells the story of a toy named 'Ollie' lost from his best friend Billy. It is a heartfelt story that sets its eyes on the adventurous journey Ollie undertakes as he makes effort to reunite with his best friend using the memories of the past.

Ollie, a bunny toy, was more than just a toy for Billy. Their connection goes long enough that they can't seem to remember how far back they go. He had always been on Billy's side from day one in a childhood where his loving mother feel sick, and he was bullied by one of his classmates.

The series begins by wondering where and how Ollie had ended up in a box, and a mysterious place where he is unable to find Billy. He is confused by the new environment, and it certainly takes him to adjust to the fact that he is on his own now. When a little girl sets his eyes upon him to take him home, he refused the offer as for him reuniting with Billy is all that matters. He makes a new friend in Zozo, who helps him put up an escape plane, as he also looks for someone he had lost in the past.

The photorealistic visuals of the show are quite compelling in telling the story. I was worried this route might be tricky in expressing the emotions it will try to rely on the audience, but these are invoked decently enough that will trigger a certain response when deemed necessary.

It does have a story to tell, which comes in the form of memories of the past, that hope to provide cues for the present journey. And while it may feel like Ollie's journey, it very much remains that of Billy, which deeply reflects upon the time both in adversity and innocence. It is purely amusing what a simple memory can make Ollie and Billie do things to such an extent. The contrary parallels of both of them put things into perspective, and you can empathize with Billy who happens to deal with such a difficult time the way he does.

The past timeline does explain things in regards to the connections Billy shared with his mother, father, and of course Ollie, and it does leap onto the fact why was Ollie special to both Billie and her mother. This is why, even if it follows a predictable formula, you won't necessarily mind watching this, because, for the most part, it at least sticks to what it is offering.

Weirdly enough I found Ollie the weakest link of the characters introduced. There was not enough personality that made him a decent enough protagonist. Although his presence is not bothersome by any means, he is a bit boring and could have used more goofiness.

The series in many ways is reminiscent of Pixar's Toy Story franchise. The comparison is never really in question though, but I could not stop myself from thinking 'I wish it could have been better.'

Final Score – [6/10]
Reviewed by - Devyansh Anand
Follow @AnandDevy on Twitter