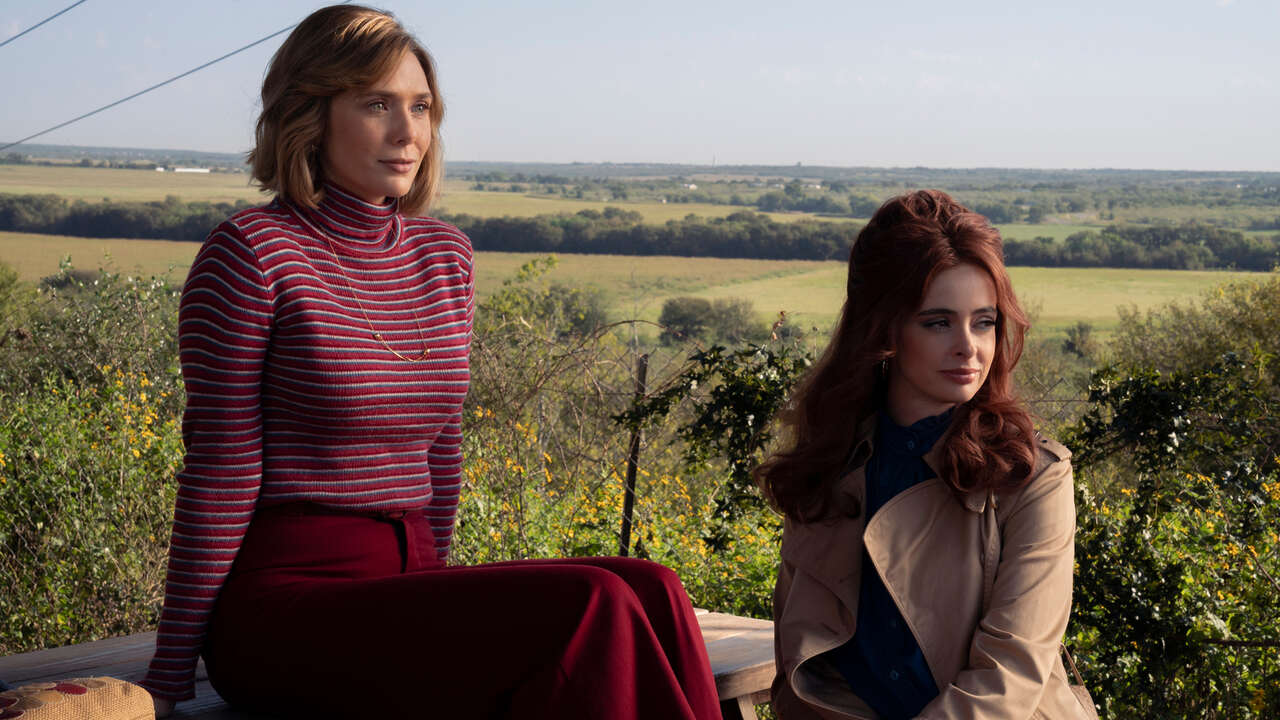 Let's cut to the chase - Love & Death, HBO Max's latest miniseries, is a crime drama based on the true story of a housewife accused of murdering her friend with an axe in 1980s Wylie, Texas. Sounds intriguing, right? Well, hold on to your horses, because while the show has some strengths, it also has several significant weaknesses that might make you question whether it's worth investing your time.

Firstly, let's give credit where it's due - Elizabeth Olsen's performance as Candy Montgomery is captivating. What's particularly impressive about Olsen's portrayal is how she manages to capture the intricacies of a woman accused of such a heinous crime. There's a delicate balance to her performance, with just the right amount of vulnerability, defiance, and fear. It's like watching a tightrope walker navigate a treacherous path with grace and poise.

And let's not forget the attention to detail in the show's re-creation of small-town Texas. Every element, from the costumes to the sets to the music, is meticulously crafted to transport viewers back in time to the late 1970s and early 1980s. It's like stepping into a time machine and being whisked away to a different era.

But, alas, it's not all roses in the garden of Love & Death.

For starters, the show seems like an unneeded rehash of the story already depicted in Hulu's "Candy" from just last year. Are writers in Hollywood running out of fresh ideas? It's not just the plot that feels outdated, but the way it's presented. I couldn't help but notice that several scenes in the episodes are nearly identical to those in "Candy." It's almost as if the writers simply copied and pasted the script.

And if that wasn't enough, the six-episode series drags out the story to a slower pace than "Candy," which might test your patience. I mean, I've only watched the first 3 episodes, and I already feel like I need a nap halfway through. How they are going to stretch this out to six episodes is beyond me. Maybe they're trying to torture us with the anticipation of the murder? Or maybe they want us to feel like we're living in the small town of Wylie where nothing ever seems to happen.

But, wait, it gets worse. "Candy" presented Candy and Betty Gore, the victim, with equal empathy, but "Love & Death" entirely focuses on Candy's perspective, ignoring the inner life and sadness of Betty Gore. The result? A darker, suspenseful tone that benefits the show, sure, but it also feels somewhat exploitative and insensitive. We need more empathy in the world, not less!

In conclusion, Love & Death has its moments, with Olsen's performance and immersive direction being its strengths. But alas, it also has several significant weaknesses, such as feeling redundant, lacking balance, and lacking originality. Ultimately, whether or not to watch the show will depend on your interest in the true crime genre and your tolerance for slower-paced storytelling. So, choose wisely, my friends, and don't say I didn't warn you.

Final Score- [5.5/10]
Reviewed by - Anjali Sharma
Follow @AnjaliS54769166 on Twitter
Publisher at Midgard Times
Note: First 3 episodes are screened for this review