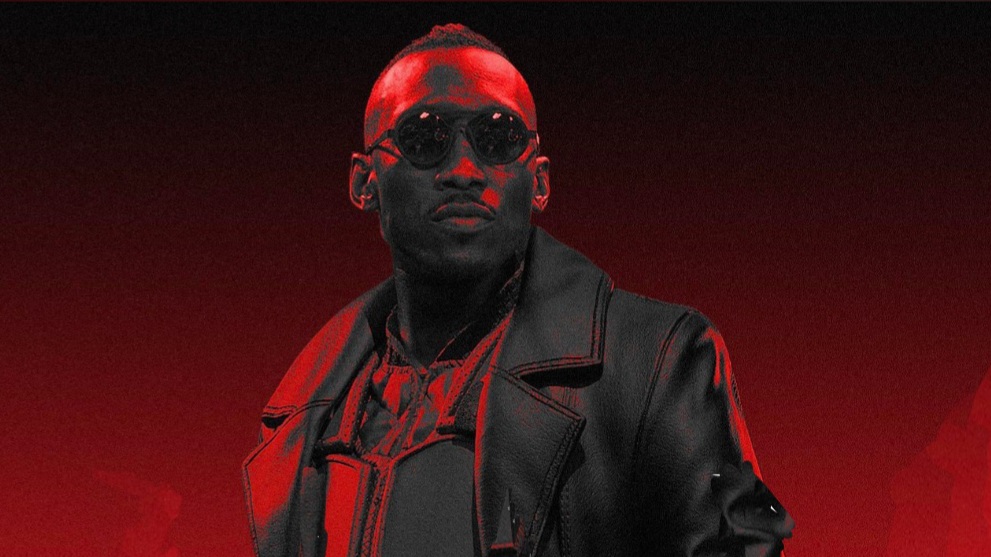 Contains Minor Spoilers for Eternals Post-Credit Scene

Yes, you heard it right, Mahershala Ali's Blade has officially arrived in the MCU long before we get to see the Blade movie. Eternals has teased the character in one of the post-credit scenes confirming that Blade exists in the same universe as The Avengers.

The post-credit scenes that were leaked soon after the premiere of Eternals last month, confirmed that Harry Styles is playing Eros, brother of Thanos, and the final scene teased Dane Whitman (Kit Harington) as Black Knight, who can be seen picking up a sword. But that was not all, when Whitman was trying to pick up the sword, a voice interrupted and said, "Sure you're ready for that, Mr. Whitman?"

It was not clear to whom this manly voice belongs as we cannot see the person who says this, but now, Eternals director Chloé Zhao has confirmed in an interview that it is indeed the voice of Mahershala Ali, who will be playing Blade in the Marvel Cinematic Universe. "That was the voice of one of my favorite superheroes, Mr. Blade himself. Blade, Blade, Blade, yeah!" Zhao told Fandom. She further added, "You just have to wait for it. I don't know what they're doing with the movie, but Mahershala is a treasure. It's going to be epic."

Dane Whitman, who began as a scientist, is an exceptional swordsman, but how is he connected to half-vampire, half-mortal man, Blade. As of now, I don't have the right answer, but they have previously appeared together in a comic, Captain Britain and MI13, so, you are free to take some hints from it. Also, Eternals do contain a few references about the Ebony Blade, a powerful enchanted sword that also connects with the character of Blade. Not many details are out yet, but we can expect Black Knight to be part of the upcoming Blade movie.

The Eternals' future is unknown in the MCU, but we may expect them to appear in a few upcoming MCU productions, including movies and Disney Plus shows.

Mahershala Ali was officially confirmed to play the titular role in the "Blade" movie way back at San Diego Comic-Con 2019. Presently, we do not have any release date for "Blade," but it is expected to begin production early next year. "Blade" is likely to be part of Phase Five of the MCU.

Eternals is currently playing in theaters, and despite unfavorable reviews from the critics, Marvel fans are loving it.

Blade, directed by Bassam Tariq, follows a half-vampire, half-mortal man who becomes a protector of the mortal race while slaying evil vampires.