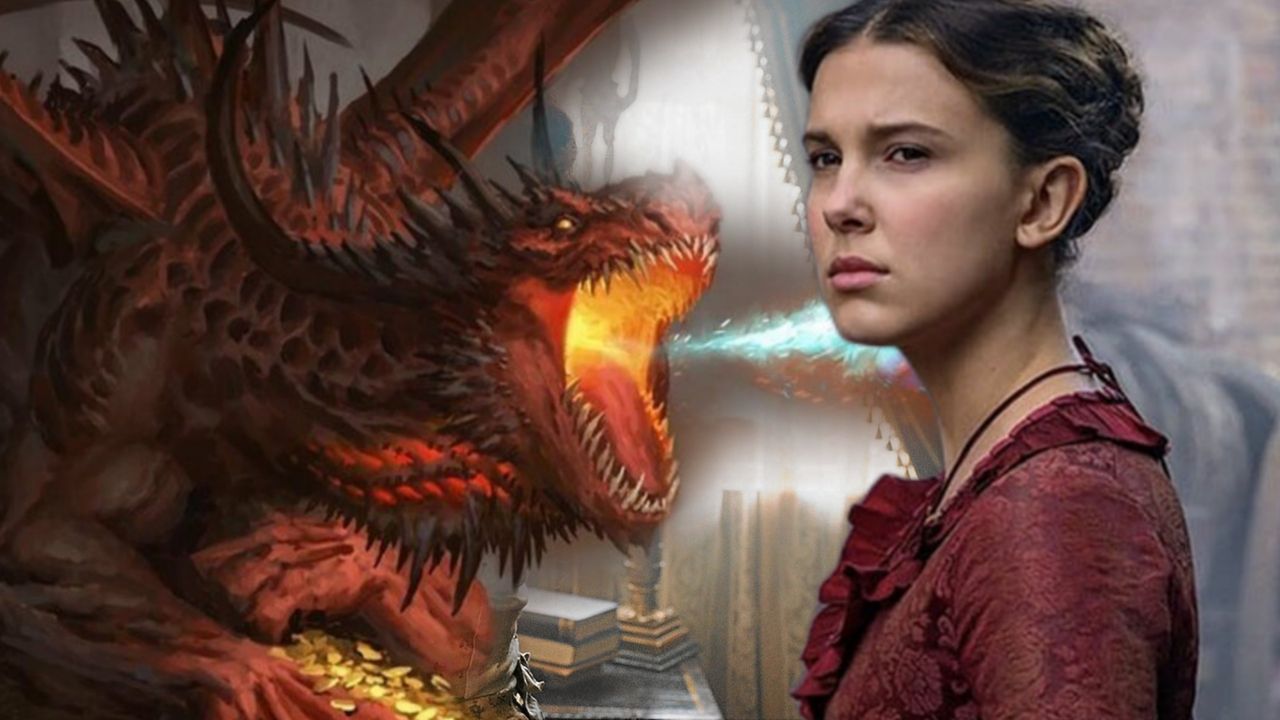 Netflix's Fantasy Movie 'Damsel' has officially begun filming today (Feb 7) in London, UK at Troubadour Meridian Water Studios. Starring Millie Bobby Brown in the leading role, the film is expected to conclude production in April 2022.

"Damsel," directed by Juan Carlos Fresnadillo, stars Brown as Princess Elodie, who believes she is marrying Prince Henry only to discover she is being offered to a dragon. Dan Mazeau penned the screenplay.

Joe Roth and Jeff Kirschenbaum are producing the film. Millie Bobby Brown is executive producing alongside Mazeau, Zack Roth, and Chris Castaldi.

Millie recently wrapped up filming Enola Holmes 2 in the first week of January in the UK. Apart from starring in Stranger Things as Eleven, Brown is in a multi-movie deal with Netflix, where she has already produced Enola Holmes and its sequel. She has two more movies on her bucket list, which has been already announced by Netflix - "A Time Lost" and the movie adaptation of Tess Sharpe's novel "The Girls I've Been," with Jason Bateman.

Netflix is heavily investing in the actress' talent as there is also a Stranger Things spin-off in the works at the streamer, per the comments by CEO Ted Sarandos. As per the reports, the spin-off series will revolve around the events after Stranger Things original series.

Brown was last seen in the 2021 Warner Bros. movie, Godzilla vs. Kong, which became a massive hit on HBO Max. She will reprise her role as Eleven in the upcoming Stranger Things Season 4, which will release on Netflix in July 2022.

Brown was nominated twice for an Emmy in the category of Supporting Actress Drama Series for her role in Netflix's Stranger Things. For the series, she received the 2017 SAG Ensemble Award. WME, PCMA Management and Productions, and attorney Steve Warren represent her.