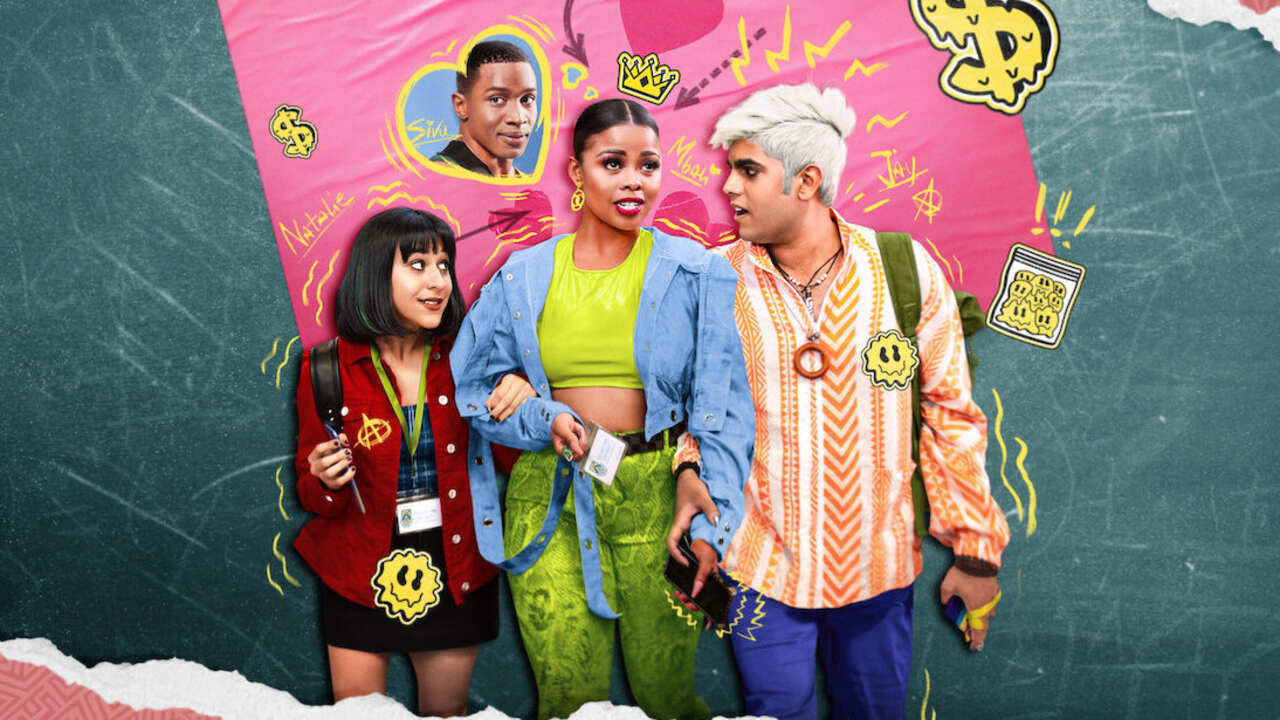 Miseducation is a comedy series created by Rethabile Ramaphakela and Katleho Ramaphakela, the duo behind the popular South African sitcoms Seriously Single and How to Ruin Christmas. The series stars Buntu Petse, Lunga Shabalala, Preven Reddy, Micaela Tucker, Mpho Sebeng, Luyanda Zwane, Sechaba Ramphele, Mamarumo Marokane, Nicole Bessick, and Camilla Waldman.

After her mother's political scandals are exposed, Mbali Hadebe (Buntu Petse) loses her fame as an influencer and has to attend a university in a small town called Makhanda. She tries to rebuild her reputation and popularity, but she faces many challenges in adapting to the new environment and the other students.

She befriends Jay (Preven Reddy) and Natalie (Micaela Tucker), two misfits who help her navigate the campus life. She also develops a crush on Sivu Levine (Lunga Shabalala), a campus rowing champion who is running for the student council president against Caesar (Mpho Sebeng), a veteran activist, and Mubarak (Ebenhaezer Dibakwane), a conspiracy theorist. Along the way, Mbali faces various challenges and hilarious situations as she tries to balance her studies, her love life, and her online persona.

The series balances humor and drama well, as it tackles some serious issues such as corruption, racism, sexism, homophobia, and mental health with sensitivity and nuance. The series also has some heartwarming moments that show the growth and development of the characters as they learn from their mistakes and support each other.

Miseducation is a thought-provoking teen drama that explores the dark side of social media. The show does a good job of showing how social media can be used to bully, manipulate, and exploit people. It also explores the themes of identity, self-discovery, and the challenges of being a young person in today's world.

The show does a great job of portraying the different ways that social media can impact people's lives. For some characters, social media is a source of validation and support. For others, it is a means of bullying and harassment.

I agree that the pacing of the show could be a bit faster, and I also think that some of the twists were a bit predictable. However, I do not think that the show shies away from the dark side of social media. In fact, I think it does a good job of showing how social media can be used to bully, manipulate, and exploit people.

I also think the show does a good job of showing the challenges of being a young person in today's world. Mbali is faced with a lot of pressure to conform to certain standards, and she is also struggling to find her place in the world.

The first season of Miseducation ends with a cliffhanger that leaves us curious and eager for more. We want to know what will happen to Mbali and the other characters, who have many unresolved issues and secrets. The last episode suggests that there might be a second season on Netflix, where we can follow the twists and turns of their lives. We are anxious to find out if Mbali will face her problems or if someone will help her out. The show has many loose ends and questions that create more opportunities for storytelling.

The main attraction of the show is the developing romance between Mbali and Sivu, which has been a key element. We expect it to continue to be a major factor in the next season if there is one. However, there is no official announcement of the renewal yet. But fans can hope for the return of Miseducation.

This series has been impactful by tackling relevant topics in the academic world, and future episodes promise more drama and exploration of these intriguing characters and their stories.

Final Score – [6/10]
Reviewed by - Arpita Mondal
Follow @ArpitaMond33387 on Twitter
Publisher at Midgard Times