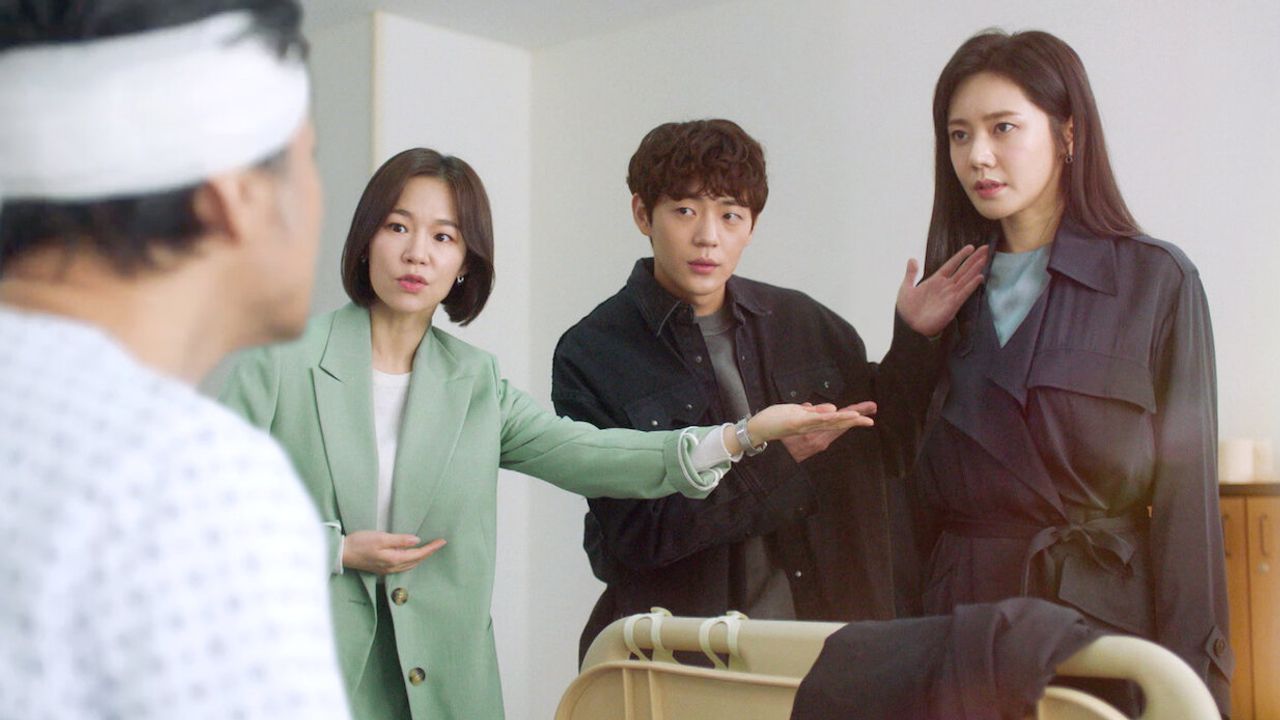 The mother wasn't able to breathe. She suffered for a long time, and it took effort for her to tell this to her children. Her husband didn't understand her. She couldn't live freely when her husband was around her. Her daughter even saw her crying once in the kitchen but ignored it thinking that it would be better if she didn't ask that. Things progress and come to a phase when the mother Lee Jin-sook could no longer endure it. She wanted "graduation from marriage" and not a divorce. These things were new to Sang-sik, her husband.

He didn't understand at first as he thought that just earning money for the house was enough. Just bringing food to the table is not enough, you also need to be mentally and emotionally invested in the house as well. Sang-sik clearly didn't understand that and got angry when Lee Jin-sook said those things. She calls her family for a get-together and tells them that she's graduating from marriage. Eun-joo, her eldest daughter doesn't handle that well and asked insensitive questions. Her youngest daughter however understood things more sensibly and agreed with her decision.

How much suffering is enough to call it quits? Is there any upper or lower limit set? These are the questions that will come to your mind while watching this series. Mothers often suffer in silence so that their family doesn't get affected. This series shows thought-provoking things, and I'd like to applaud the creators for the same.

Ignorance towards parents is one of the most awful things one can ever do. The children of this family don't like talking much to their parents. What their mother felt couldn't even convey to them as nobody had time for her. The relationship between a husband and woman when they get old doesn't have much left. They talk with each other and think about their children. But, what happens when the woman of the house feels neglected by both, her husband and children. Many things have been shown in this series, and I feel short of words while explaining them.

The line I like the most is "The only one who knows me completely is myself." This seems such a simple thing to say but, the real meaning is only understood by some.

The title of the series has been kept aptly. All the members were busy in their own lives and didn't give a considerate amount of time to their families. This led to the creation of a distance between them. They were no longer able to understand each other. The calls they exchanged were also limited. With time, things changed, and they came closer. It was their mom's suffering that brought them together.

We can not deny that these things don't happen in society, and bringing them into the limelight might have taken a lot of effort. A lot of sensitivity and sensibility are required in portraying such stories and the series succeeded in showing that in the right manner. The suffering of the mother and her happiness at the end was emotional to watch.

In my opinion, the series was too long but worth a watch. The plot was unique in itself. It is high time that more projects are made with such themes. The silent sufferings of a woman must be brought into the spotlight. The actors performed well. I was very much satisfied with the ending. Everyone got what they truly deserved and were happy. The plot and actors are successful in taking the audience on a beautiful journey.

Final Score – [7.5/10]
Reviewed by - Riya Singh
Follow @_riyasinghhh_ on Twitter