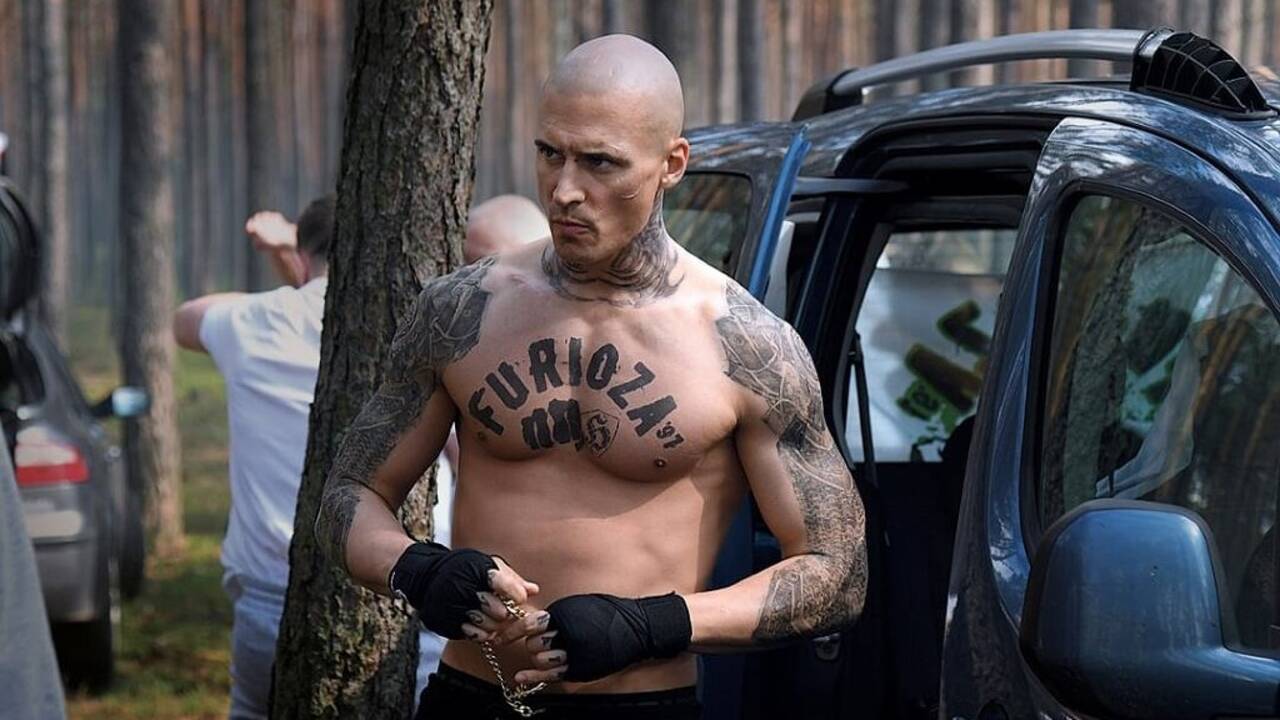 Netflix has announced two sequels to the hit Polish-language movie, Furioza, which was released on the streaming platform earlier this year. The action-thriller Furioza was first released theatrically in Poland in October 2021 and released on Netflix on April 6, 2022.

Cyprian T. Olencki, director of the first film will return to direct and write both "Furioza 2" and "Furioza 3." Both films will be produced by Marcin Zarębski and Magdalena Szwedkowicz. Nothing much regarding the upcoming sequels is known, however, we cannot expect them to hit the streaming platform before 2024.

In Furioza, a prior event separates the fates of three friends. She reappears unexpectedly in the life of Dawid (Mateusz Banasiuk). Dzika (Weronika Ksiazkiewicz), his former love and now an experienced policewoman, makes him an irresistible offer. Either he becomes a police informant or his brother (Wojciech Zielinski) gets imprisoned for a long time. Dawid finally succumbs when pressed against a wall, and his main purpose becomes to infiltrate an organized criminal group. In the midst of a battle for power and money, he will encounter continual suspicion from Golden's old friend (Mateusz Damiecki). He will soon realize that the world from which he attempted to flee is drawing him in with a vengeance.

Furioza is an action thriller film that stars Mateusz Banasiuk as Dawid, Weronika Ksiazkiewicz as Ewa Drzewiecka 'Dzika', Mateusz Damiecki as Golden, Lukasz Simlat as Bauer, Wojciech Zielinski as Kaszub, Janusz Chabior as Polanski, Szymon Bobrowski as Mrówka, and Sebastian Stankiewicz as Bula.

The first film received a mixed reaction from the critics as well as the audience. The film was praised for its action scenes while there was nothing new in the plot which we have not seen before. According to our critics' review, "Furioza" maintains mystery until its very end and is fascinating to watch. Many films and series have similar plots, the only difference here is that this is a Polish film. The protagonist of this film is a tough female police officer who can also be liked by many. It has a great plot, good action scenes, and some elements of dark humor in it. Read our Furioza review.

Before Furioza, Netflix also acquired 365 Days after it became a big hit on the platform. 365 Days was also greenlit for two sequels, and both of them were released earlier this year. However, their viewership was not as strong as the first film, which became the biggest international hit for Netflix in 2020.