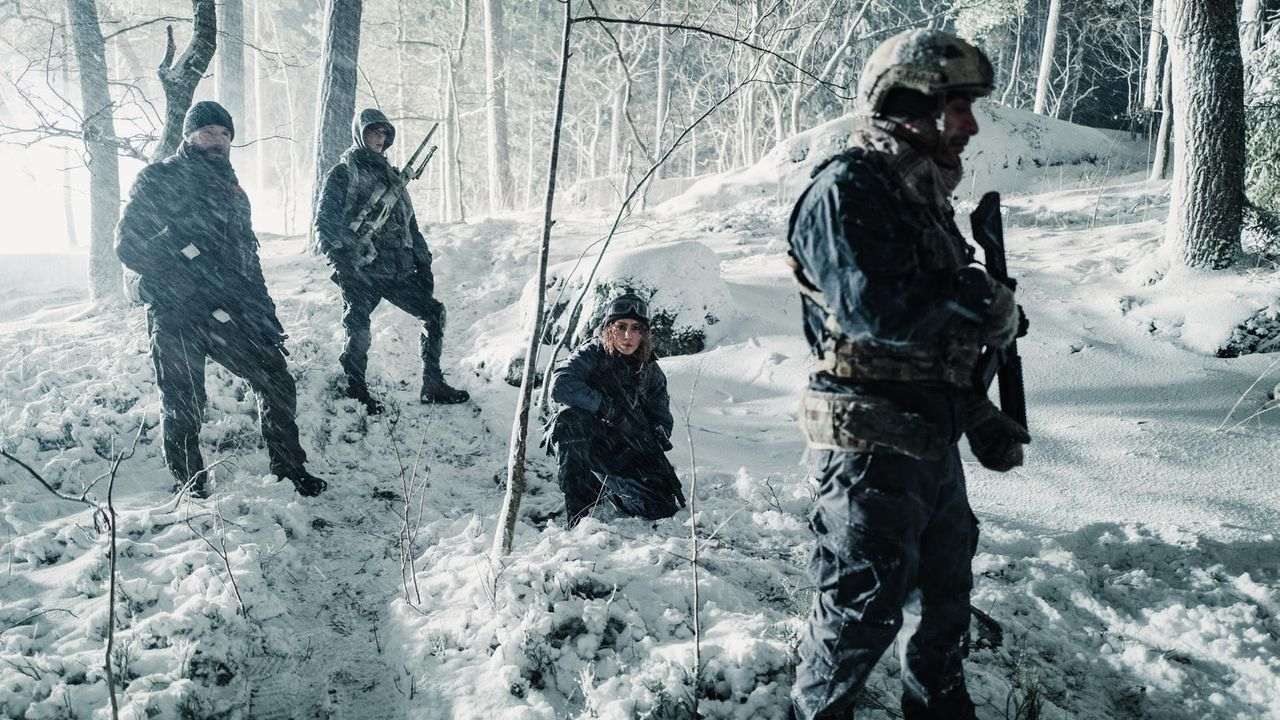 Netflix has revealed the release date for the Swedish-language movie 'Black Crab.' Starring Noomi Rapace, Action-Thriller 'Black Crab' will release on March 18 on Netflix, worldwide.

Set in a post-apocalyptic world torn apart by climate change and war, BLACK CRAB follows six soldiers on a desperate mission to bring an end to the war, which has ruined their lives. During a never-ending winter, six soldiers are assigned on a dangerous journey across the frozen sea to deliver a mystery package that could bring the war to an end. They have no idea what dangers await them as they approach hostile enemy territory or who, if anyone, they can trust. But for speed skater turned soldier Caroline Edh, the mission is about something else entirely.

The film also stars Jakob Oftebro (The Letter for the King, Hamilton, Norsemen), Erik Enge (Tigers, The Bridge), Dar Salim (The Devil's Double, Game of Thrones, Darkland), and Ardalan Esmaili (The Charmer, Greyzone), Aliette Opheim (Thicker Than Water, Caliphate, Katla), and David Dencik (Quicksand, Tinker Tailor Soldier Spy, and, The Chestnut Man).

Below are the first look images shared by Netflix.

The feature film is produced by Malin Idevall and Mattias Montero and directed by Adam Berg. Black Crab is Berg's first full-length feature as director and writer. Previous works include Philips "Carousel" winner of Grand Prix in Cannes, Assassin Creed "Black Flag" and Happiness "All Apologies".

Based on the acclaimed novel Black Crab by Jerker Virdborg, the film is directed by award-winning Adam Berg and also marks Rapace's big return to her native country Sweden, after spending the last ten years abroad starring in movies and series such as Prometheus, Sherlock Holmes, and What Happened to Monday as well as independent films Daisy Diamond and Beyond.