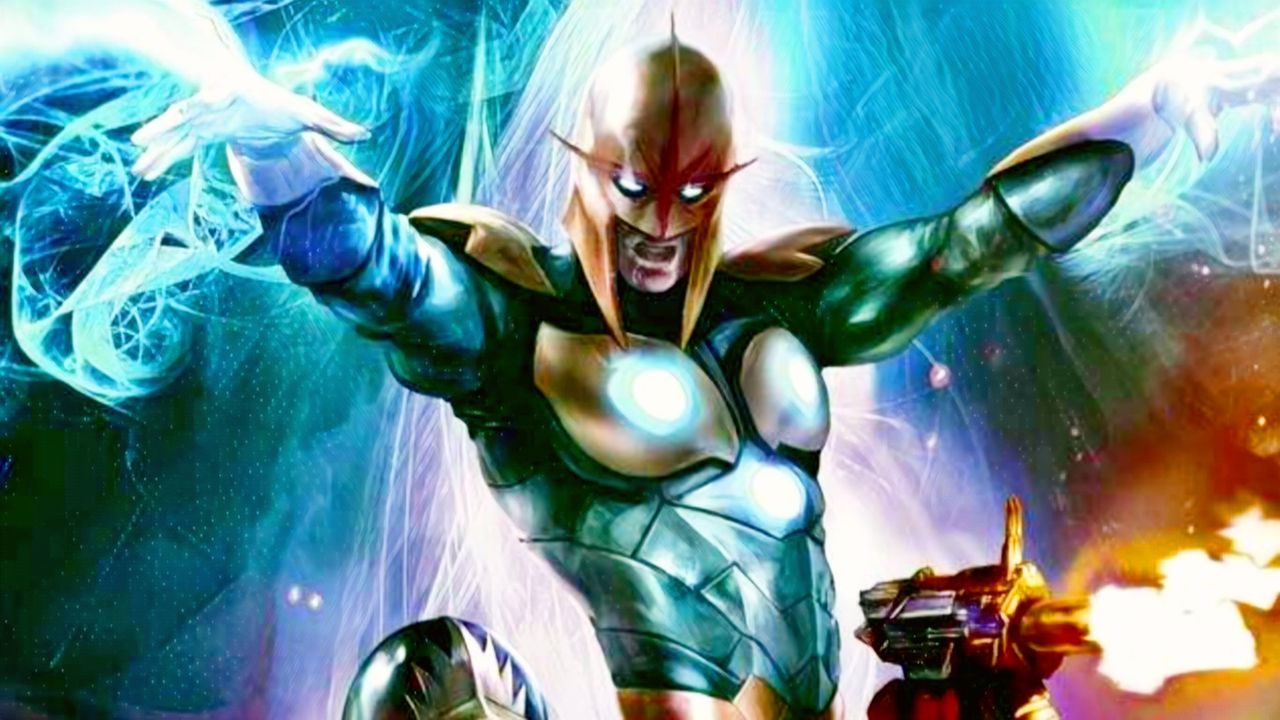 A long-awaited wish of Marvel fans has been finally granted by Marvel Studios as Nova is officially coming to the Marvel Cinematic Universe.

A 'Nova' marvel project is officially in the works at Marvel Studios with Kevin Feige set to produce and Sabir Pirzada writing the script. It has not been confirmed whether the project will be a Movie or a limited Series, but it will surely expand the cosmic universe, which already consists of Guardians of the Galaxy, Thor, Eternals, and others.

It is also yet to be revealed which Nova MCU is going to adapt - Richard Rider or Samuel Alexander. Richard Rider has the entire Nova Force as its host, a vast energy source that he can access to grant himself several superhuman attributes. Even though he was born in Hempstead, New York, Richard was chosen at random by the alien Rhomann Dey, the last surviving Centurion of the planet Xandar's elite Nova Corps, to inherit his power and become Nova Prime following the destruction of his world by Zorr.

Richard Rider has most of his adventures outside the realm of the earth. From the current characters of Marvel Cinematic Universe, Rider has only interacted with a few of them in the comics. He has fought with Nebula, formed a team with Drax, Gamora, Ronan the Accuser, and Peter Quill. Later he also helped Nick Fury and Iron Man.

Considering all these factors, it is possible that instead of Richard, it may be Samuel Alexander joining the present Marvel Universe. In the comics, Samuel Alexander was trained by Gamora and Rocket Raccoon after they discovered him looking for his father Jesse Alexander, who was also a Nova. Gamora and Rocket Raccoon were looking for Jesse and his Black Nova Helmet, once they discover it, they train Sam to use the helmet.

Sam was eventually able to beat them both (Gamora and Rocket) and was deemed worthy to apprehend the Watcher's task. In his first mission, Nova fought Titus, a former Nova, and ally of his father who made a trade with Chitauri, his life for all Nova's secrets and weapons. Titus followed Nova to Earth and was eventually stopped by Nova's Ultimate Nullifier. When Sam returned home he expresses his suspicion of his father's supposed death, who is being held captive by the Chitauri on another planet.

Sam has multiple interactions with different characters in the Marvel Universe including, Spider-Man, Iron Fist, Ms. Marvel, Hawkeye, X-Men, and Guardians of the Galaxy.

Also, presently every Marvel project is leading towards the formation of a Young Avengers team. Although Nova was never part of the Young Avengers in the comics, he can be part of a new team in the MCU, with so many young faces planned for different projects. But, the involvement of Richard Rider also cannot be taken lightly as we have previously reported that an 'Annihilators' Project is Reportedly in Development at Marvel Studios.

Meanwhile, Moon Knight writer Sabir Pirzada has been tapped to pen the script for Nova. Moon Knight series will premiere on March 30 at Disney+ as part of the MCU Phase 4.

Source: Deadline