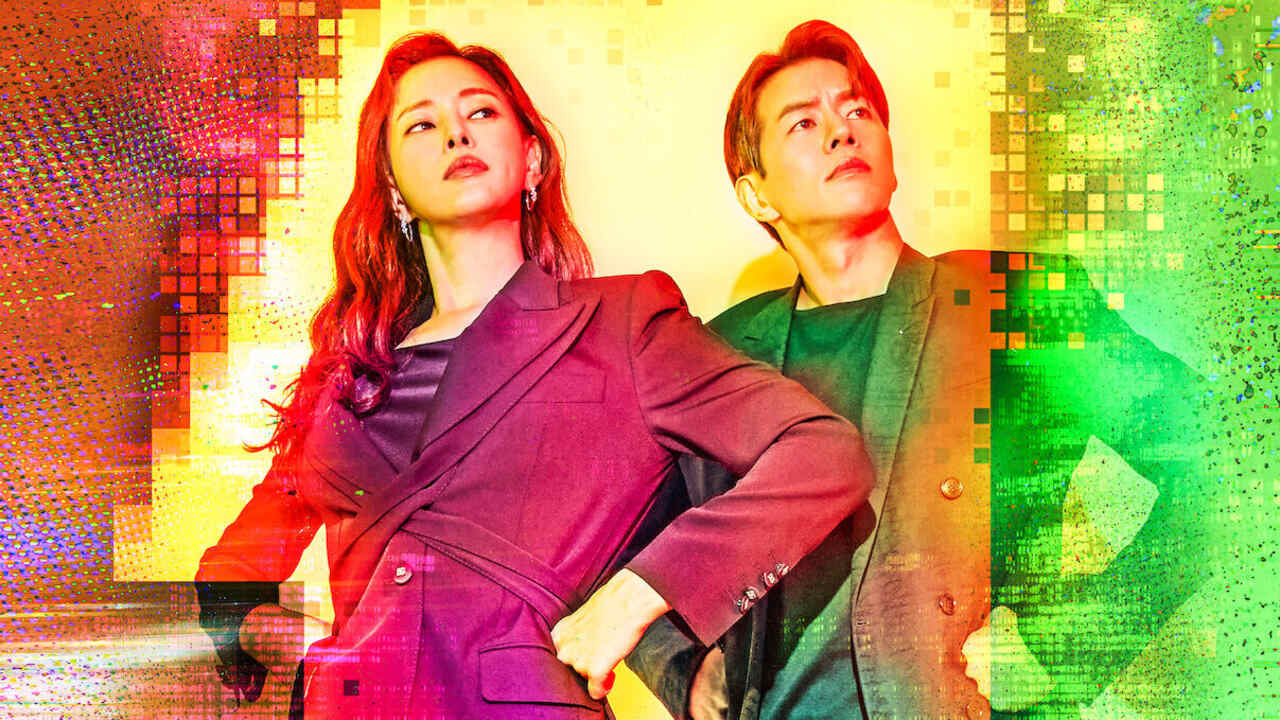 "One the Woman" is about a bold prosecutor who swaps her position with her rich doppelganger after being a victim of an accident. Yeon-ju is a fiery prosecutor who knows how to get herself to the top. She is involved in everything that a prosecutor should avoid, like taking bribes and getting into gang fights. Her character is bold and doesn't shy away from doing things that she desires. Yeon-ju very well knows how to please people and take favors from them. One day, while investigating Lee Bong-Sik's art fraud case, she lands herself in trouble.

Hanju group is involved in creating a slush fund by selling fake pieces of art. To investigate the same, Yeon-ju attends an auction and meets her doppelganger Mi-na who is the opposite of Yeon-ju. Belonging to a rich family, she was married off to another wealthy family - the Hanju group's son. Her husband's family didn't know that she was born out of wedlock and thus didn't have any objections to the marriage. But, after realizing the truth, Mi-na is harassed by her husband's family. They could never really accept her and instead, make her do petty things.

The show is very predictable from the first episode of One the Woman. Lee Hanee has done a fabulous job by playing the two characters who had opposite vibes. While Mi-na was oppressed, Yeon-ju is the oppressor. One the Woman is quite entertaining, and the title for the series has also been aptly chosen as it talks about the same woman with different identities. Lee Hanee has entertained the audience single-handedly with her way of speaking, action scenes, and flawless acting skill.

Many unnecessary characters have been included in the show that could have been avoided. They just come and play a small part which means that the writer of the show had a lot in mind but couldn't implement it. The side characters also are inefficient in playing their roles, and it would have been better if more screen time was given to them for showing their skills. Despite having so many characters, it is just Lee Hanee, who shines above the rest.

In my opinion, despite being a predictable show, One the Woman deserves your attention. There are many funny moments in the show that'll make you laugh and appreciate that you chose to watch this series. Lee Hanee will make the audience fall in love with her and her flashy dimples. With each passing episode, the series raised its standard and the expectations of the viewers. There are a total of sixteen episodes in One the Woman, which are 70 minutes long each. All the episodes have been released at once on Netflix. Also, many readers might have already heard about this show as it was released in 2021 but came on Netflix in 2022.

Final Score – [7/10]
Reviewed by - Riya Singh
Follow @_riyasinghhh_ on Twitter