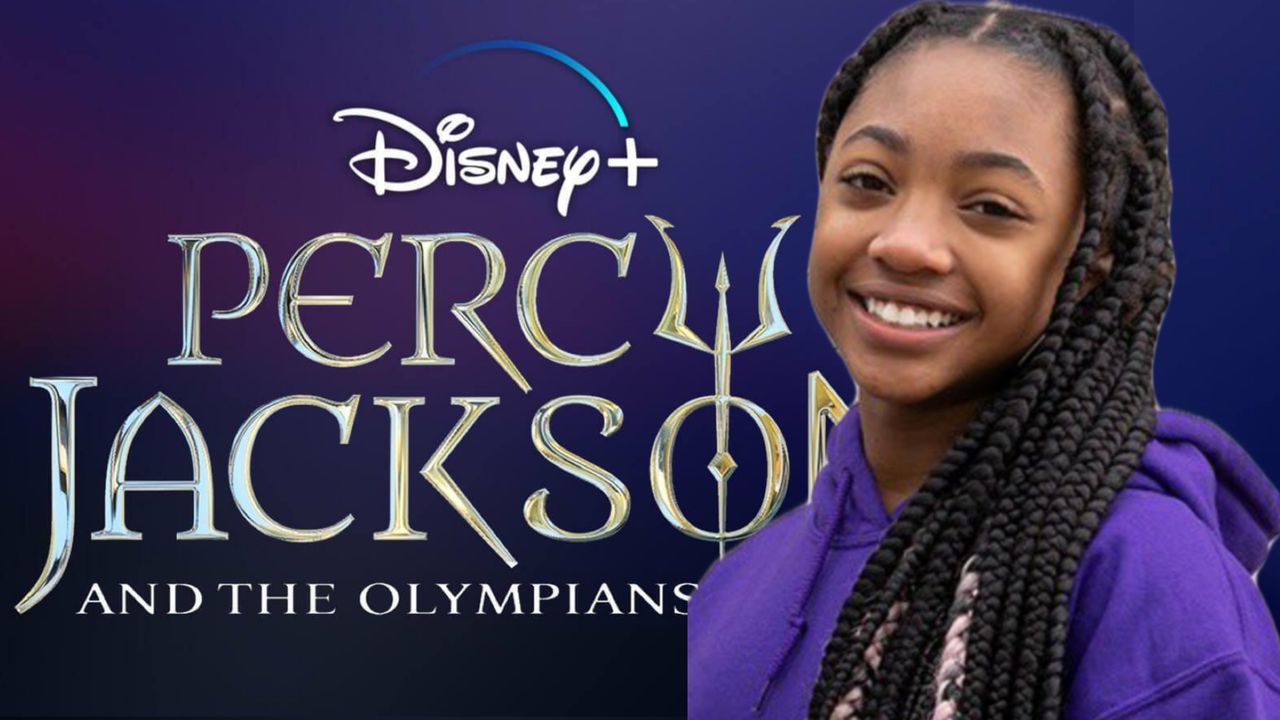 Leah Sava Jeffries, who recently joined the cast of the Disney+ upcoming series 'Percy Jackson and the Olympians' as Annabeth Chase is facing online hate and racism. All of this because some fans believe the character should be white, as she was described as the same in the books.

Reportedly, the haters also mass reported Leah's Tik Tok account, which led to the platform blocking it. As per Becky Riordan, Disney and Leah's family are working on getting a new account for her.

Even before the official announcement last week, some fans were going after the creators of the show based on rumors that a black actress is playing Annabeth Chase. Soon after the official announcement, these haters not only went after the creators but also attacked the young actress. But the 12-year-old actress is not frightened, and she gave the haters a befitting reply via a video that you can watch below.

"To whoever is hating, stop doing that. I know you think that's going to hurt me though. It's not. You're just wasting time," said Leah in the Insta live video below. "I'm still confident. Everyone else is confident. Everyone else is happy for me. So don't try to bring me down. It's not going to work."

Rick Riordan also came in full support of the actress and shared his statement online, "You are judging her (Leah) appropriateness for this role solely and exclusively on how she looks. She is a Black girl playing someone who was described in the books as white. Friends, that is racism."

Rick later added, "Watch the show or don't. That's your call. But this will be an adaptation that I am proud of, and which fully honors the spirit of Percy Jackson and the Olympians, taking the bedtime story I told my son twenty years ago to make him feel better about being neurodivergent, and improving on it so that kids all over the world can continue to see themselves as heroes at Camp Half-Blood." Read his full blog here.

The majority of fans have also come in full support of the actress and currently, #LeahisOurAnnabeth is trending on Twitter in the US.

However, the online hate doesn't stop with the casting of Annabeth. Aryan Simhadri, the Indian origin actor who has been cast as Grover Underwood, also went through the same, soon after it was officially revealed. However, in his case, the haters have toned down a bit after that day.

Leah Sava Jeffries is a native of Detroit, she was a series regular on the Empire and also in the series Rel. She recently wrapped filming on Beast in South Africa, in which Leah plays the daughter of Idris Elba's character. She is also starring in Amazon's original film Something from Tiffany's, which will release this fall, with Zoey Deutch and Shay Mitchell.

Leah is playing Annabeth Chase, who is the true daughter of the Greek goddess, Athena. She is a brilliant strategist with a vibrant and curious mind. She desires to test her mettle in the human world, which she hardly recalls after spending the last five years in Camp Half-Blood. She teaches Percy how to survive in the mythological realm, and he, in turn, helps her in reconnecting with her humanity.

'Percy Jackson and the Olympians' TV Series, whose first season will be based on The Lightning Thief novel, will begin filming on June 1 in Vancouver, Canada. The series will premiere in Late 2023 on Disney+.