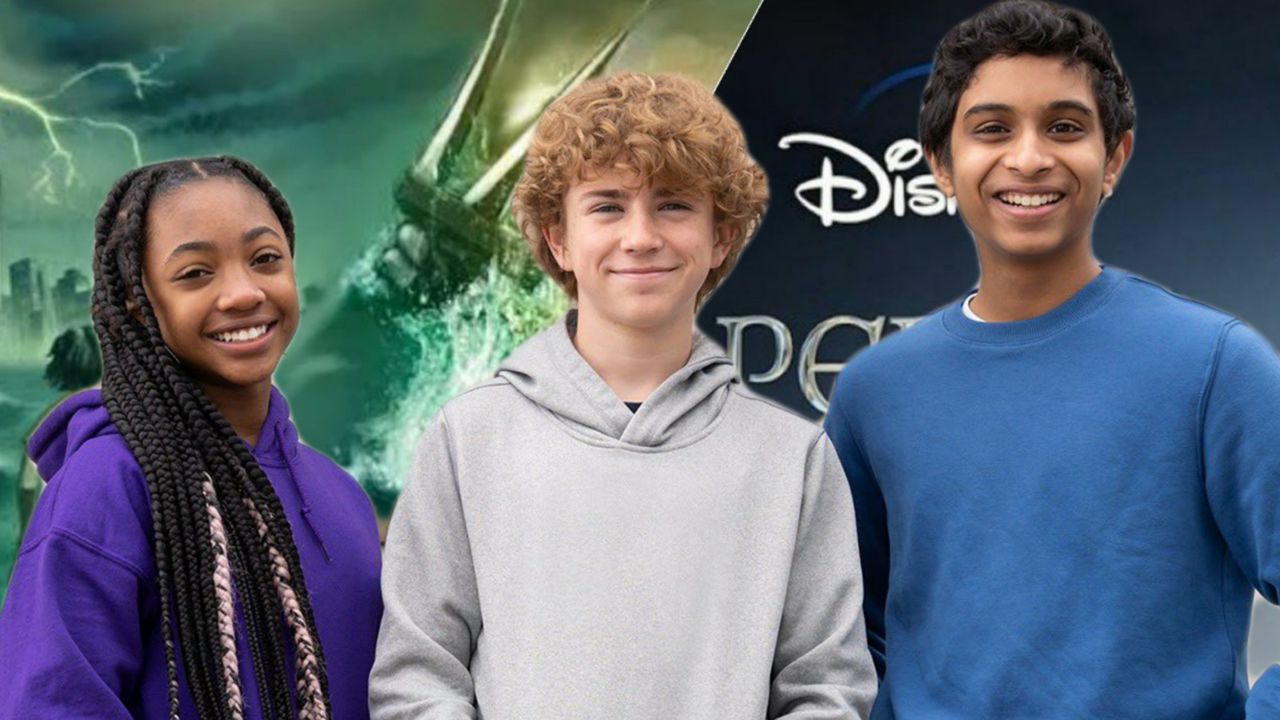 After casting The Adam Project breakout Star Walker Scobell in the titular role of Percy Jackson, Disney+ has revealed the other two cast members, completing the lead trio.

Aryan Simhadri joins the series as Grover Underwood and Leah Sava Jeffries as Annabeth Chase. All the three actors are almost of the same age but have different ethnic backgrounds, making the series better and more interesting.

Aryan Simhadri has recently starred in Disney+'s film Cheaper by the Dozen and in the Disney Channel's Spin. As per Rick Riordan, Simhadri made him laugh out loud with his delivery and timing. "Aryan has a mixture of sweetness, humor, and internal toughness that is perfect for our favorite satyr. Grover has some big flying shoes to fill, but Aryan is exactly the right guy for the job," wrote Riordan.

Aryan is playing Grover, who is a satyr, half boy, and half goat, disguised as a 12-year-old boy. He truly cares about people and will always do what is best for them, even if it means sacrificing himself. Though he is naturally cautious, he will always put himself into a fight to protect his friends, especially his best friend Percy.

Leah Sava Jeffries is a native of Detroit, she was a series regular on the Empire and also in the series Rel. She recently wrapped filming on Beast in South Africa, in which Leah plays the daughter of Idris Elba's character. She is also starring in Amazon's original film Something from Tiffany's, which will release this fall, with Zoey Deutch and Shay Mitchell. As per Rick Riordan, she is a brilliant actor who can break hearts, make us laugh, and have us cheering for her all in the same scene. Riordan wrote, "Leah is exactly the way I imagined Annabeth in the books: smart, strong and courageous, a true daughter of Athena who has zero patience for the foolishness of a certain Seaweed Brain. Watching her act with Walker and Aryan, I saw Annabeth Chase come to life. The Wise Girl has arrived!"

Leah is playing Annabeth, who is a true daughter of the Greek goddess, Athena. She is a brilliant strategist with a vibrant and curious mind. She desires to test her mettle in the human world, which she hardly recalls after spending the last five years in Camp Half-Blood. She teaches Percy how to survive in the mythological realm, and he, in turn, helps her in reconnecting with her humanity.

'Percy Jackson and the Olympians' TV Series, whose first season will be based on The Lightning Thief novel, will begin filming on June 1 in Vancouver, Canada.

Previously, we exclusively revealed the directors involved in the first season. Anders Engstrom and Jet Wilkinson joined James Bobin, who is directing the pilot of the series.

Rick Riordan and Jonathan E. Steinberg have written the screenplay based on Riordan's novel series "Percy Jackson and the Olympians." Steinberg and Dan Shotz serve as executive producers alongside James Bobin, Rick Riordan, Bert Salke, Jim Rowe, Rebecca Riordan, Monica Owusu-Breen, and Gotham Group's Ellen Goldsmith-Vein, Jeremy Bell, D.J. Goldberg. 20th Television and Walt Disney Studios are the studios behind the series.