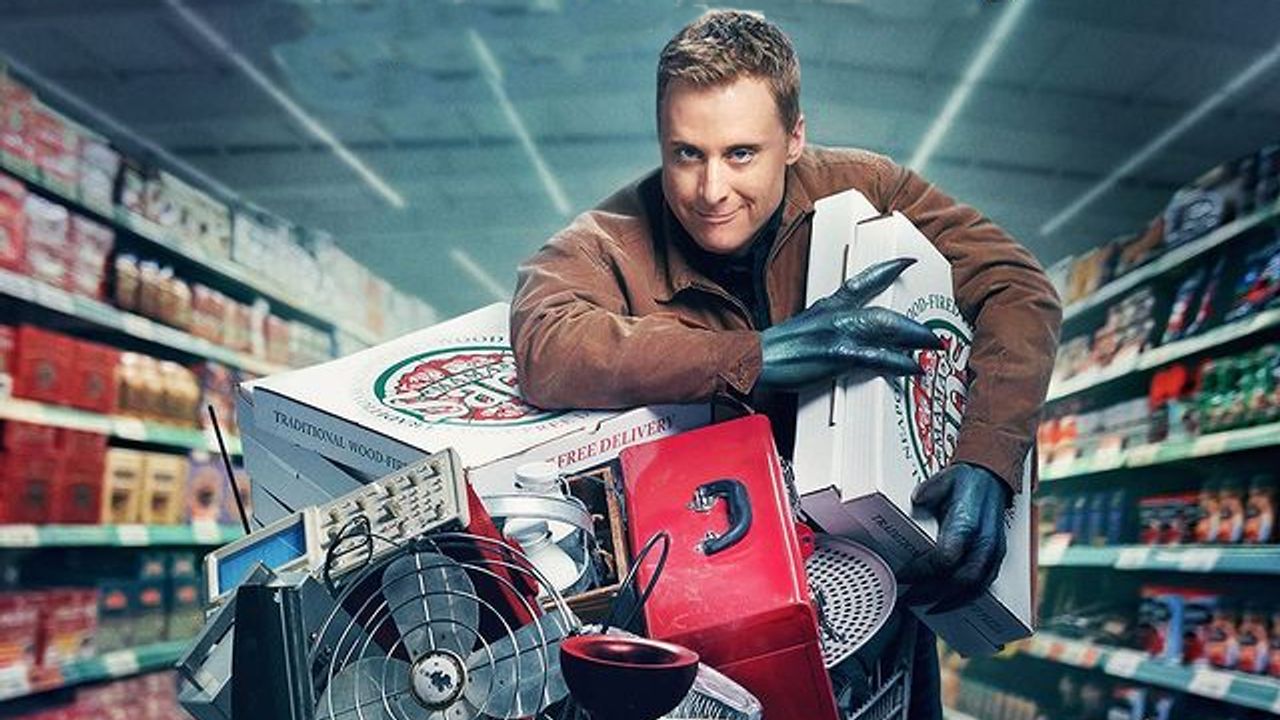 The premiere date for the second season of the sci-fi and comedy series, 'Resident Alien' has been officially announced today. 'Resident Alien' Season 2 will release on January 26 on SYFY.

Based on the comic book of the same name by Peter Hogan and Steve Parkhouse, the second season of 'Resident Alien' is currently filming in Vancouver, BC, Canada.

Season 2 will see the return of Alan Tudyk as the titular alien, Sara Tomko as Asta Twelvetrees, Corey Reynolds as Mike Thompson, Alice Wetterlund as D'Arcy Bloom, Levi Fiehler as Ben Hawthorne, Judah Prehn as Max Hawthorne, and Elizabeth Bowen as Liv Baker.

Below is the first official poster for 'Resident Alien' Season 2.

In the season 1 finale, Harry locates his spaceship and prepares to send it into orbit, but he observes Asta and Max being kidnapped by government forces and fights to free them. Asta convinces Harry to spare mankind, and he sets out to detonate his device in space. On his trip back to his home planet, he discovers Max has stowed away.

Executive producer Sheridan from UCP, a division of Universal Studio Group, collaborated with Amblin TV and Dark Horse Entertainment has adapted Resident Alien for television. Mike Richardson and Keith Goldberg of Dark Horse, Justin Falvey, and Darryl Frank of Amblin TV also serve as executive producers. David Dobkin executive produced and directed the pilot. The film was executive produced and directed by Robbie Duncan McNeill.

'Resident Alien' follows an alien who crash-lands on Earth, kills, and takes the identity of a pathology physician on vacation. He is asked to do an autopsy on the town's doctor, who died in unusual circumstances. He struggles with the moral dilemma of his undercover mission while simultaneously coping with a 9-year-old boy who suspects him of being an alien.