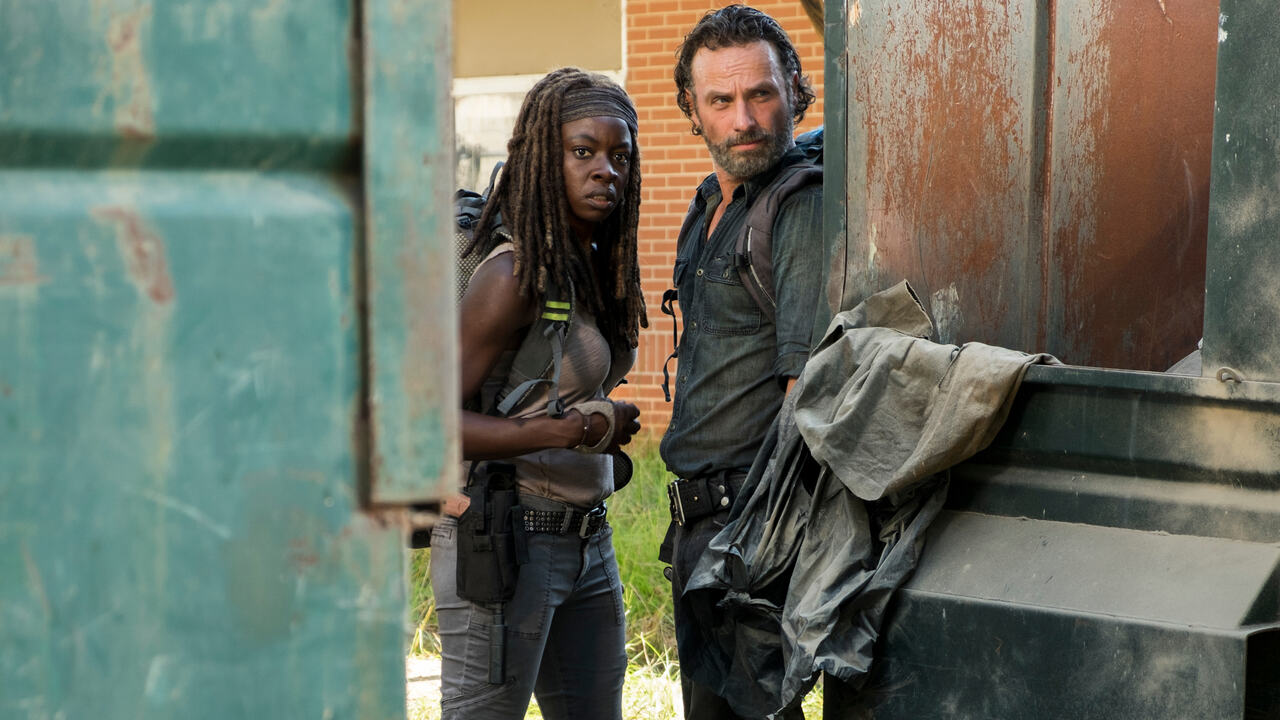 The Rick and Michonne spinoff is finally moving forward as the complete filming schedule for this has been officially revealed. The working title of the series - 'The Walking Dead: Summit,' which also seems to be its official title, but is yet to be confirmed by AMC.

Starring Andrew Lincoln as Rick Grimes and Danai Gurira as Michonne Hawthorne, the limited spinoff series, 'The Walking Dead: Summit' will begin filming on February 13 in Atlanta, Georgia and then the production will move to Carlstadt, New Jersey, where it will finally wrap on May 16, 2023.

Recently, Danai Gurira updated the fans regarding the upcoming spinoff via her Instagram where she wrote, "#Richonne spin-off. 2023. Pre-production is in full swing. We're getting there!", while sharing the pictures of her alongside Andrew Lincoln and the showrunner Scott M Gimple.

The spinoff which was supposed to be a feature film was turned last year into a six-episode limited series as the production never took off on the film due to the arrival of the pandemic in 2020. The Walking Dead series has already concluded with its 11th and final season on AMC last November, and there are multiple spinoffs currently in the works.

This TWD spinoff will tell the epic love story of two people who have been altered by a changing world. Distance kept them apart. Because of an unstoppable force. By the ghosts of who they used to be. Rick and Michonne are pushed into a different society, one based on a struggle against the dead... And, eventually, a war against the living. Can they discover each other and themselves in a place and situation, unlike anything they've ever known? Are they adversaries? Lovers? Victims? Victors? Are they even alive without each other — or will they discover that they, too, are the Walking Dead?

Andrew Lincoln's Rick Grimes is a sheriff who led the show's group of survivors for its first nine seasons. Rick disappeared in a helicopter early in Season 9, and Michonne journeyed away on a quest to find him in the 10th season.

Scott M. Gimple serves as the showrunner for the series, with Lincoln and Gurira as executive producers along with Robert Kirkman and David Alpert. 'The Walking Dead: Summit' will release later this year on AMC and AMC+.