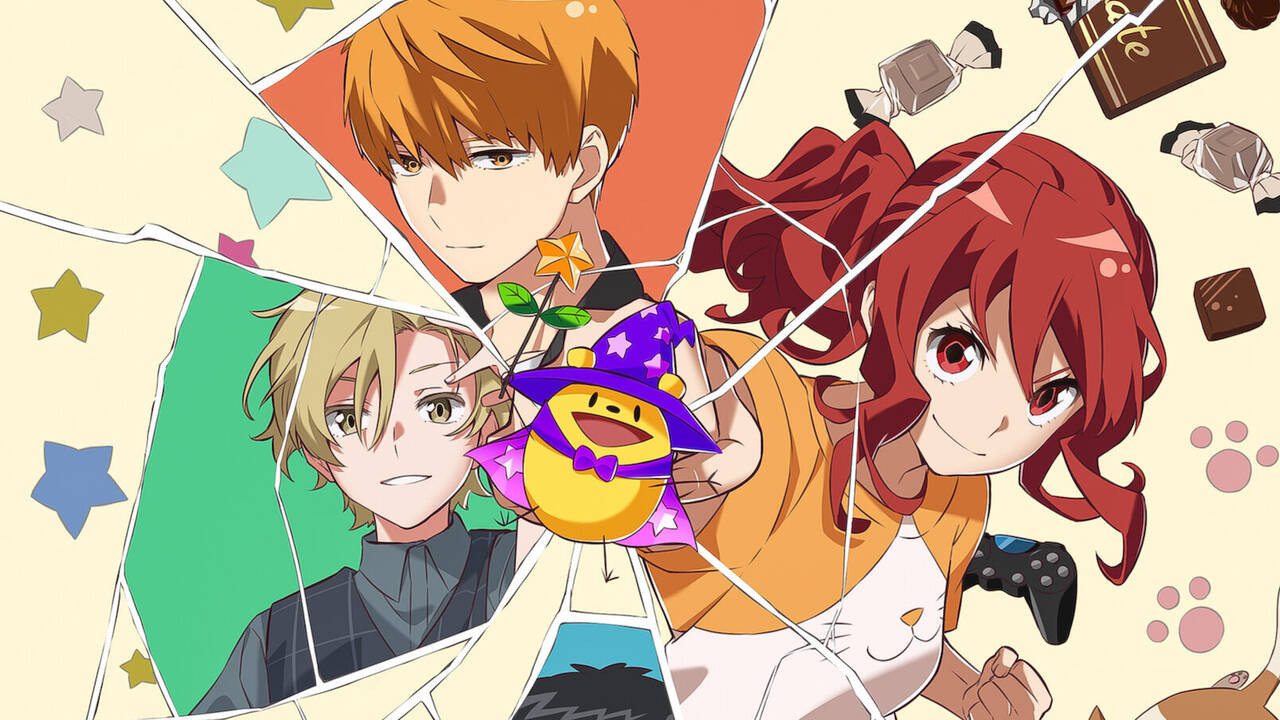 The lead character of Romantic Killer, Anzu, doesn't like doing anything apart from eating chocolates, playing video games, and spending time with her cute cat Momohiki. Her three most prized possessions have proved to be a setback in her dating life. One day, while she was playing a game, Riri, a wizard steps out of the TV and takes the responsibility of fixing Anzu's romantic life.

After taking the responsibilities, Riri snatched Anzu's most loved possessions (chocolate, cat, and games), which sent Anzu into a total frenzy. The aim was to remove these things and put some boys in her life. Disturbed by all this, Anzu swears that she'll not be just a romantic but a romantic killer! This means that Anzu was determined she'll never to let any boy enter her life. After Riri's entry, her parents shifted to the US with the cat, and the shops stopped selling chocolates. Riri was a pain for Anzu's simple life. Not aware of what to do with her spare time, Anzu is often seen getting mad.

Tsukasa, a boy in Anzu's class is everyone's crush. Girls flock around him to just have a look or hear words coming out of his mouth. He never accepted any form of affection from other girls but got attracted to Anzu. The reason behind this can be attributed to the fact that Anzu didn't pay him attention while all the other girls were crazy about him. With absolutely no interest in Tsukasa, Anzu continued with her life as the men of her interest just existed in dating games.

In my opinion, Romantic Killer is a fine series with twelve episodes that have a duration of 25 to 30 minutes each. Based upon the Japanese manga of the same name, Romantic Killer does emphasize important topics like teenage attractions and how sometimes they can affect other person's life. Tsukasa is seen constantly living in fear because a girl, Kishi, is obsessed with him. This thing didn't serve the right of either Kishi or Tsukasa as the girl has no control left over her emotions, and the boy struggles to find freedom.

Sometimes Anzu is too loud in the series that it hurt my ear. Make sure that whenever Anzu is shown to be angry, you watch that particular scene at low volume. Overall, Romantic Killer is a great watch that covers various important themes and involves a bit of magic. The Queen of debate, Anzu, is a smart character who in her teens, funnily enough, knows that she should spend time on herself rather than going after boys.

Final Score – [7.5/10]
Reviewed by - Riya Singh
Follow @_riyasinghhh_ on Twitter
Publisher at Midgard Times