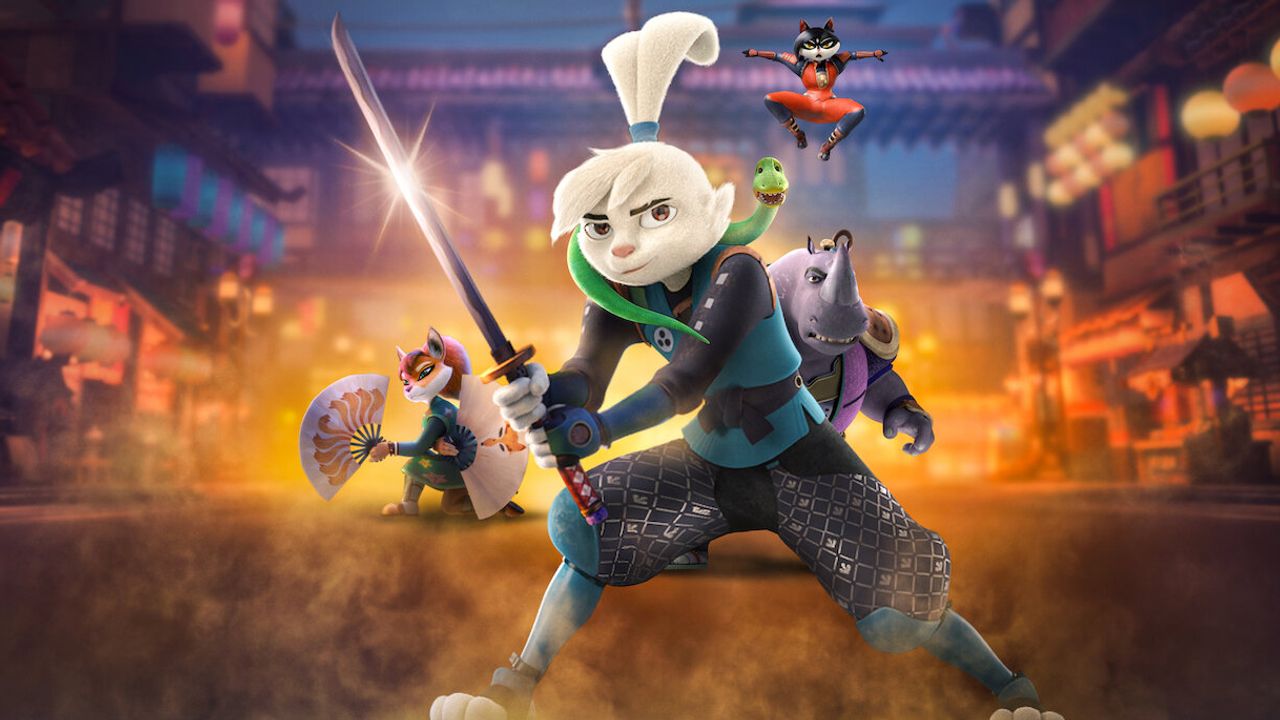 Samurai Rabbit is about Yuichi, a rabbit who dreams to be the greatest samurai warrior. This young samurai lacks experience and is very impatient. His impatience made him leave his grandmother and move to Neo Edo. This is his journey to becoming the greatest of all time.

With a clear goal in his mind, Yuichi leaves his home and goes to Neo Edo where all the great samurai live. In a way, leaving his home is a bold step as this quest for more made him shift to town and leave the country. There he accidentally unleashes Yokai, the monsters, but not all Yokai are bad. Now he has to right the wrong done by him and to do that, he has to fight all those Yokai.

Upon his arrival in Neo Edo, Yuichi made some friends - Gen, Chizu, and Kitsune. The initial impression of Yuichi is not good as this young rabbit is impulsive and causes more harm than good. The biggest challenge for this rabbit is having patience. On his first day in Neo Edo, he lands up in jail.

In Neo Edo, people believe that Yuichi's ancestors were not good, and for them, he was not a hero. Yuichi considered his ancestor an inspiration for him, but when he heard these things, he took the responsibility upon himself for correcting his ancestor's name. A stupid ruler rules Neo Edo, who wants nothing more than his publicity and spread of his good work (which he never does).

There however are also several loopholes in the series that relate to Yuichi but can be ignored. His group stays together and also teaches the value of friendship. Many animated films for kids try to entertain the old viewers as well and Samurai Rabbit succeeds in that. It can be watched by people of all age groups. There are many moments, where you'll find yourself laughing, and sometimes it feels like the series is only for the younger audience. Whatever might be the case for you, it is definitely a good watch.

This Netflix animated series has a light plot and animation effects, and it is fun to watch. The adventure scenes are also spectacular in Samurai Rabbit. Apart from entertainment, the series also presents viewers with many life lessons that are generally expected from a show made for kids. Making good decisions, being patient, the importance of family, and forgiveness are some of the life lessons delivered by Samurai Rabbit. Many kids will surely enjoy watching this series. It may not take long before you see them acting like a samurai after watching it.

Final Score – [7.5/10]
Reviewed by - Riya Singh
Follow @_riyasinghhh_ on Twitter