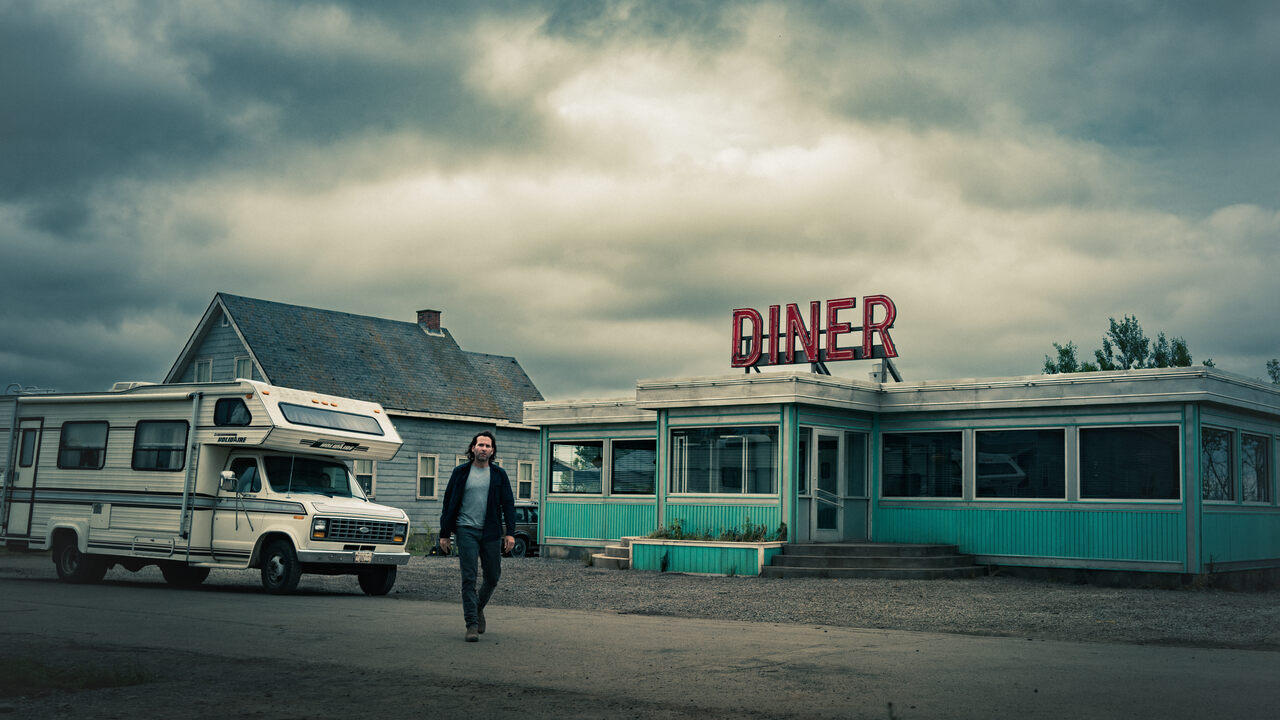 EPIX has silently revealed the premiere date for the second season of FROM, the mystery, sci-fi series, which intrigued the fans with its first season. The horror sci-fi series 'FROM' Season 2 will release on April 23, 2023, on MGM+, which is also known as EPIX.

The second season of the series wrapped up filming last month in Halifax, Nova Scotia, Canada, it was in production since July 2022. The sci-fi series is currently in post-production which will wrap up in May 2023. The network has not revealed the details of the premiere, but it is likely to follow the weekly one-episode structure starting April 23.

In Season 2, hidden truths about the nature and terrifying origins of the town begin to emerge, even as life for its residents is plunged into chaos by the arrival of mysterious newcomers. The first season ended with the arrival of a passenger bus full of new visitors, who like everyone, seems to be lost. The show has already confirmed the actor who will be playing these visitors. The new cast members will be Nathan D. Simmons, Kaelen Ohm, Angela Moore, AJ Simmons, and Deborah Grover. Scott McCord, who recurred as Victor in Season 1, will be regular in Season 2.

The new cast members will join Harold Perrineau, who leads the ensemble cast that includes Catalina Sandino Moreno, Eion Bailey, Hannah Cheramy, Simon Webster, Ricky He, Chloe Van Landschoot, Elizabeth Saunders, Corteon Moore, Pegah Ghafoori, David Alpay, Elizabeth Moy, and Avery Konrad.

In the first season's finale, the townspeople gather as much wiring as they can to power the radio tower and got it working as a storm approaches. Jim connects someone on the radio but the voice calls him by name and warns him that Tabitha should not be digging. As Jim rushes home, the basement hole collapses, sending Tabitha into a tunnel where she is suddenly surprised by Victor. Victor warns Tabitha that the monsters sleep underground. On the other hand, Boyd and Sara leave the tent to discover they are in an area of forest covered by spiderwebs. Boyd is bitten by spiders and becomes delirious from the bites but Sara convinces him to persevere. Boyd and Sara recognize the light and horn as coming from a lighthouse. Sara is instructed to enter a nearby faraway tree by the boy in white. Boyd is pushed into a tree by Sara, and he is transported into a shaft where he is trapped. Meanwhile, a bus full of lost passengers arrives in town at the diner as the show ends.

Created by John Griffin and produced by Jack Bender (Lost, Game of Thrones) and Jeff Pinkner (Lost, Alias, Fringe), the series unravels the mystery of a nightmarish town that traps all those who enter. FROM is a co-production between EPIX Studios and MGM International Television Productions. Alongside Pinkner, Griffin, and Bender, serving as executive producers are Josh Appelbaum, André Nemec, Scott Rosenberg from Midnight Radio, Anthony and Joe Russo, and Mike Larocca from AGBO and Lindsay Dunn. Midnight Radio's Adrienne Erickson serves as co-executive producer.

Season 2 will premiere in the United States on MGM+, in Australia, it will be distributed by Stan, in the UK, it will broadcast on Sky Sci-Fi, and in Canada, it will stream on Paramount+. In some selected territories, it will be made available on Netflix.