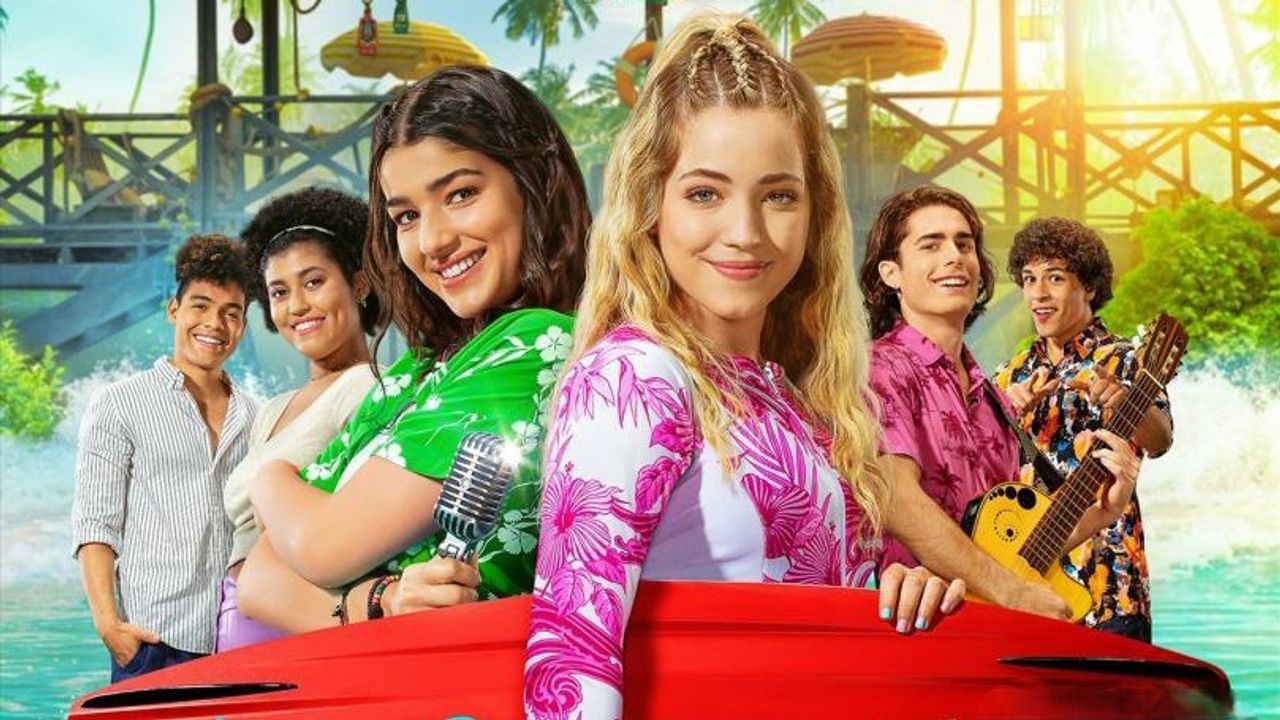 Netflix has a seemingly endless variety of shows and movies that blur the barriers between understanding languages or cultures. In the wake of Hollywood teen dramas dominating Disney and other children's channels for several years now, Netflix has emerged as a new medium to blur this gap and offer us shows of color.

On that note, let's discuss the new Argentinian teen show, Secrets of Summer. My first encounter with an Argentinian show was a complete delight. Show creator George Edelstein begins the 11 episode series by having our protagonist read a letter from her stepmother that invites her into the secrets of her family that would be revealed during this summer vacation. In a sense, this prologue sets the tone for what the story is about and what to expect in subsequent episodes.

I was instantaneously taken aback by the shots that seized nature and the tranquil scenery. Argentina is beautifully highlighted with the use of extremely wide shots. This series targets teens and pre-teens due to the point of view it takes, the age of the protagonist, the group it covers, and the issues it tackles. The show's color palette is bright and light, making it obvious from the beginning that this is a light-hearted, entertaining show.

The focus of the show is to capture Steffi, our protagonist, as she competes in wakeboarding competitions and uncovers secrets about her family. These changes help her become a person different from the one we see at the beginning of the show. Hence the title.

There is a perfect blend of the main concern, the divulgence of her family's secrets, and several other teenage issues. There is a perfect blending of the mystery of her family secret with her development, the bonding of her group, and the teenage problems presented in the show.

The show is best suited for audiences of the same age as the cast members. Adults might not find the characters as realistic or even as engaging as they can be archetypal characters lacking the complexities that usually engage such an audience. While this show has a sense of maturity and realism that is appealing to adults, it may be a bit bewitching or rather more passable for teens because it sensitively touches on actual teenage issues.

It features a tantalizing storyline, a detailed depiction of parent-child interaction, and refreshing performances. Speaking of performance, another highlight of the show is the ensemble cast, which offers refreshing performances. This includes, Pilar Pascual as Steffi, Guido Messina, Victor Varona, and many more.

Despite being 11 episodes long, the show is insouciant and a pleasure to watch despite its slow pace.

It begins with a bright and multicolor theme and goes on to have light-hearted background music and songs. Musical interludes add a lot to the show's mood. Again, another aspect that teens and pre-teens enjoy, but I doubt that adults do as well.

Overall, this show is a good, lighthearted watch of a typical Disney young adult show featuring diverse people of color.

Final Score – [7/10]
Reviewed by – Aalaya Sonti
Follow her @layaarants on Twitter