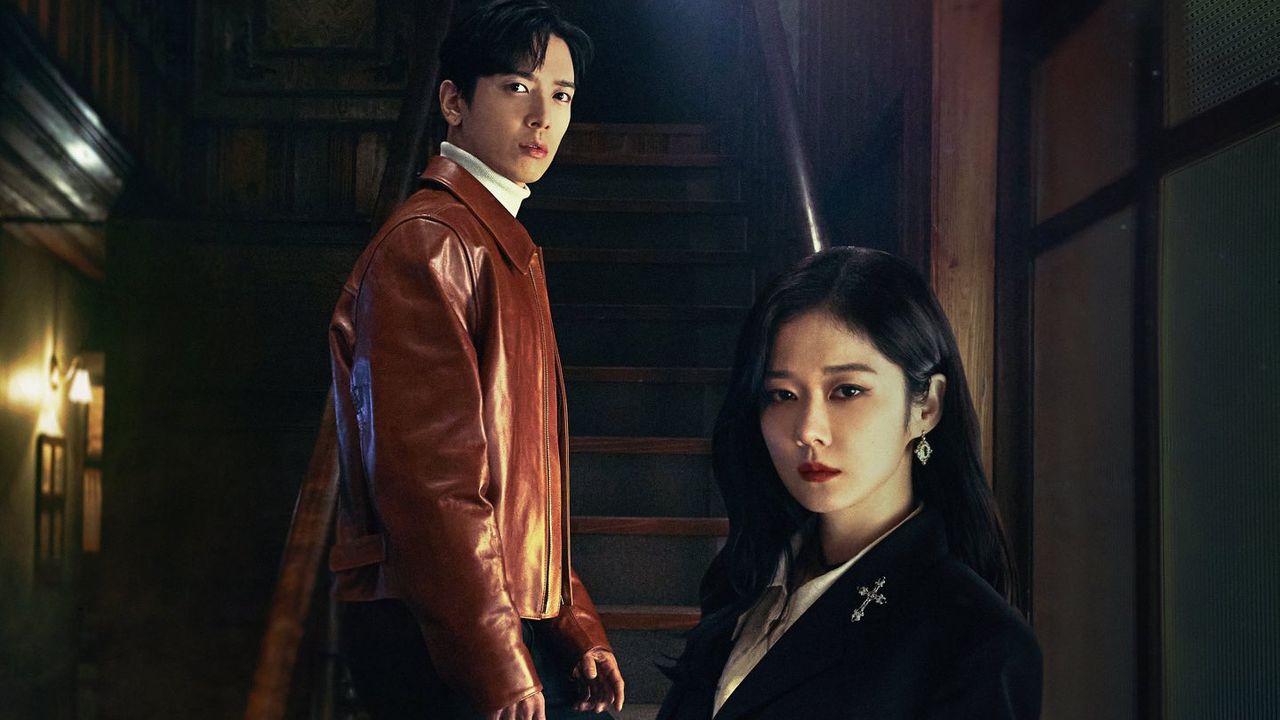 The plot of the show is about a real estate owner Ji-ah who performs exorcisms on properties where ghosts can be seen. Her mother also did the same job, but 20 years ago while performing an exorcism, she died. Ji-ah inherited the power for exorcisms from her dead mother.

The male lead - Oh In-beom is a con artist and dupes people for money. He poses to be a researcher studying at Stanford University and tells people that he is a Doctor of supernatural powers. In-beom claims that he can make the ghosts run away from the place they inhabit using a device that emits electromagnetic radiation. People usually fall into his trap, and he ends up earning a huge amount of money.

Ji-ah and Oh In-beom cross paths one day as they both were working on a common project. So, both end up working together and forming a great team. Ji-ah and In-beom had a tragic past, and they together decide to uncover the truth behind the tragic incident that happened 20 years ago.

Ji-ah's mother's soul lives in their home, and she wants to send her spirit, but she is unable to do so as she was an exorcist as well. There are many secrets associated with her mother's death. She wasn't aware that her and In-beom's past were tied.

In my opinion, this is an emotional drama. Initially, I thought it would be very scary as it had an element of the supernatural, but it's not. Instead, it is an emotional tale about a mother and daughter. Jang Na-ra, Kang Hong-seok, Ahn Gil-kang, and Jung Yong-hwa can be seen in this series. All the actors performed well, including the supporting actors.

Jang Nara in the role of Hong Ji-ah and Jung Yong-hwa as Oh In-beom were powerful, and they will not disappoint the audience at all. The plot grips your attention starting from the first episode itself. The series is unique on its own and gets better with each passing episode. We also get to see some great action scenes by Jang Nara when she was hunting down ghosts. I also liked the title of the series as it is different from the normal ones.

Those who have watched Hotel Del Luna might remember it for its strong acting, unique plot, and emotional backdrop used. This series also follows a similar path. Initially, Ji-ah is shown to have a cold personality, but later it turns out that she is a warm-hearted person, just like Jang Man-wol (played by IU) in Hotel Del Luna. A similarity can be noticed between these two series, but both deal with ghosts in their own ways. One provided space for their comfort and sent them to heaven or hell based upon their life on Earth (Hotel Del Luna), and the second one focuses on sending the vengeful ghosts to their afterlife by mainly killing them after they inhabit someone else's body.

People who don't often watch movies or series in the horror genre, shouldn't hesitate when deciding to watch this series, as each episode will leave you asking for more. The series is not that much scary, and when it ends, you might get sad. I personally also want to see its second season. Fantasy supernatural dramas like this should be made more often.

Watching Ji-ah using her hair accessory to kill the ghosts, the color of her eyes turning golden, smoke coming out of her body, and her surroundings getting chilly when she was near a ghost were all so interesting to watch. When she killed the ghost, the energy would radiate through her body. Great effects have been used in the series to make it more interesting. In my opinion, you shouldn't even think of skipping this series.

Final Score – [7.5/10]
Reviewed by - Riya Singh
Follow @_riyasinghhh_ on Twitter