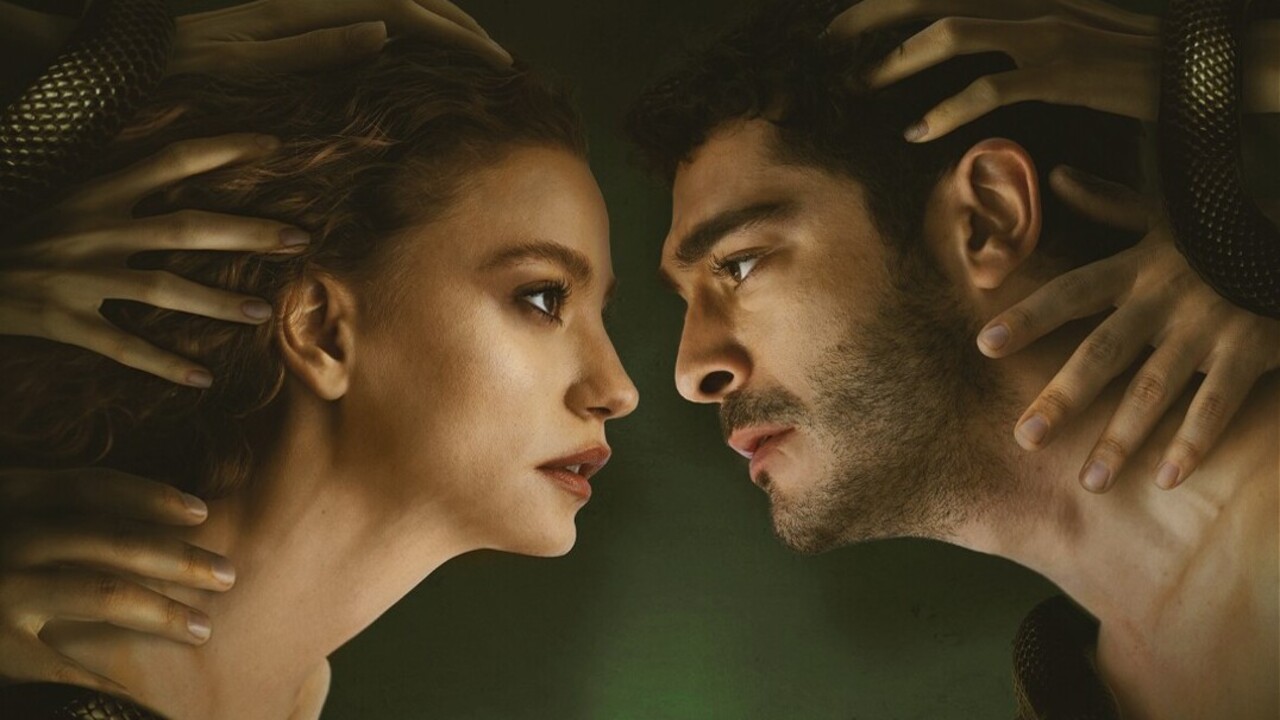 Shahmaran is an 8-episode TV series on Netflix that was released on 20th January 2023. This series has Turkish origins, far from the Westernized shows we watch today.

A story wrapped in coiling snakes, blazing fires, and mysterious roads, Shahmaran has gotten spectacular reviews around the world. It follows Sashu, a young girl who seems to be struggling mentally. When she gets an opportunity to be a lecturer at Adana, she decides it is time to meet her grandfather- the man who abandoned his daughter.

Stuck between legends and myths that surpass logic, Sashu uncovers truths and secrets one by one, along with the audience. She ends up in a community of Mar, people who believe there is a reason for everything and that they have an extraordinary destiny.

Although there are some cliches like the 'chosen one' arc, 'the prophecy' arc, and the 'everyone but the main character knowing' arc, the mystery and suspense keep building up throughout the ten episodes. The most spoken-about element in this series is the enigma around all its characters and their lives.

The first episode does nothing to reveal secrets or plotlines and continues to test the audience's patience. The dark setting of the series, with smog all around, run-down buildings, and night-time festivals, is appealing to a crime, thriller, or horror-loving audience. The Shahmaran series, in my opinion, is the perfect mix of crime, thriller, mystery, romance, fantasy, and horror.

Shahmaran starts on a Marvel-like note- a scene that makes you question the plotline itself. The actor leaves a vague message for the audience to interpret, gradually making the viewers confused and enticed at the same time.

The casting is on-point with the two main leads of the series. Serenay Sarikaya plays the crucial role of Sashu, fitting in perfectly with the character. She is the most impeccable actress for the position, and no one could've done it better. Burak Deniz, in the role of Maran, is awe-striking. Any other character would've played it like a tragic hero or a defiant origin of a villain (no spoilers), but Deniz brings out the true essence of the man the director was looking for. With his undeniable charisma and admirable features, he is the swoon-worthy love interest everyone hopes to end up with.

Shahmaran is a Turkish mythical creature. Half snake, half woman, this creature seems to be exactly what the Turkish directors represent in Shahmaran, the series. She is said to have protective powers that can ward off evil at all stages. With her long hair and the support of the masses, Shahmaran is sure to become a popular series in no time. Might be the next "Wednesday", for all we know.

Final Score- [8/10]
Reviewed by - Jess Doshi
Publisher at Midgard Times