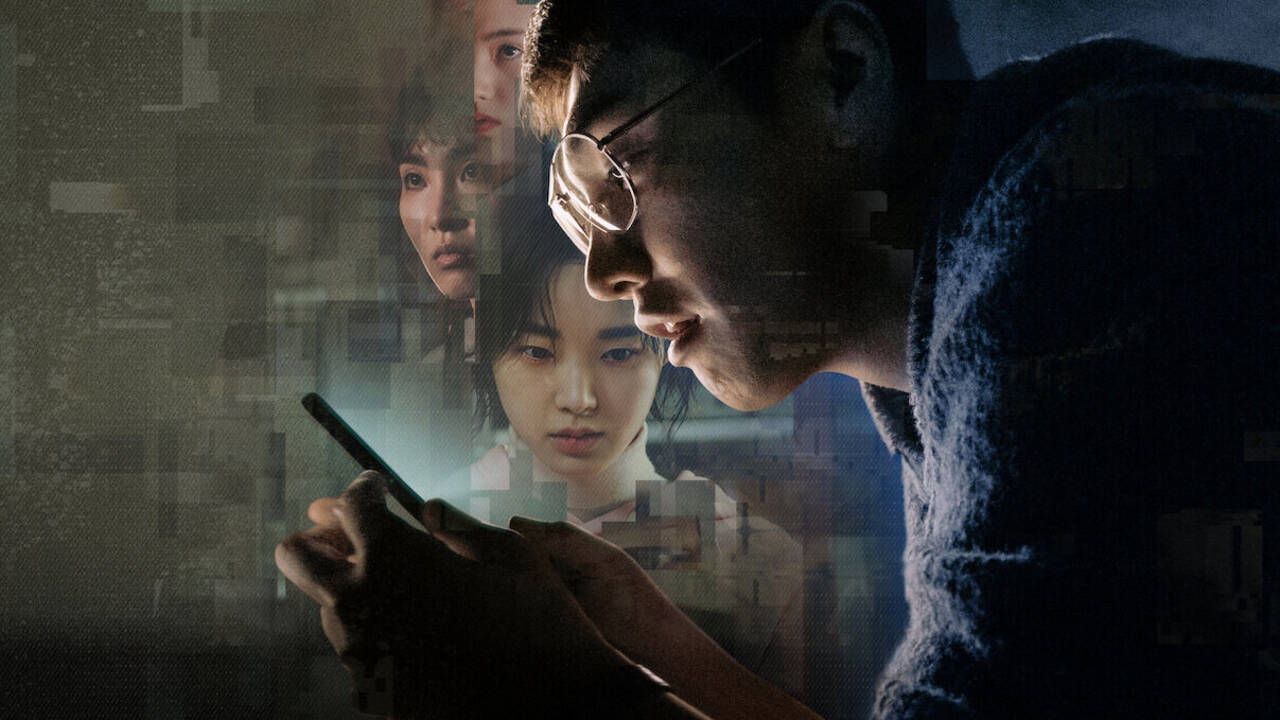 The internet has many advantages. It has an ocean of information and other cool features like gaming and social networking services. One can use it anyway they want, provided they have the skill and knowledge. You might be an introvert in real life, but you can turn into a stud in chats. The anonymity gives some the confidence to express their innermost desires. However, this anonymity comes with its own risks, as you never know who might be hiding behind that small profile picture circle. Things could turn ugly if the person on the other side turns out to be a killer.

In Somebody, a murderer uses a dating app to hunt for his prey. He is an architect named Seong Yun-O (Kim Young-Kwang), and this is not a spoiler. Somebody is not the type of show that hides the identity of characters to shock us later with revelations. Instead, it throws them onto a twisty path and hits us with a whirlpool of emotions. Just consider the developments that take place here. Yun-O and Kim Sum (Kang Hae-Lim) fall in love with each other, and the latter is none other than the creator of the dating app which Yun-O uses for murder. This app, which is named after the title, connects Yun-O with Yeong Gi-Eun (Kim Soo-Yeon), a detective-cum-best friend of Sum. Needless to say, the two have wild sex and Gi-Yun, too, falls in love with Yun-O.

But all this description is just the tip of the iceberg. Let's move away from the plot and ponder why the women in Somebody make bad decisions. Anyone with a sane mind will notice the red flags coming from Yun-O. He throws away Gi-Yun's wheelchair, and yet, she goes to meet him alone after tracking him down. Or take the incident concerning Sum. A stranger, whom she talks to on the dating app, tells her to come inside an isolated building, and she obliges! How can Gi-Yun and Sum make such ill choices? Is Somebody trying to usher in a problematic message about women through them? They both, after all, live alone and have well-paying jobs. They are independent. Is Somebody saying that independent women get themselves in trouble? Is that why Mok-Won (Kim Yong-Ji), a shaman, comes across as sensible? Yes, she also lives by herself, but she is religious, which is something you cannot say for Gi-Yun and Sum. So is Somebody pointing out that women should never leave god and their traditions, or else they will suffer?

I don't think so. The reason the characters do what they do here is simple yet complex. They are conditioned to be the way they are and act based on their intuition and interest. Everybody has different tastes, and we all make decisions based on our personalities and experience. Both Gi-Yun and Sum go after Yun-O because they are infected with loneliness. Gi-Yun uses a wheelchair, which means it's difficult for her to find romance. Enter Yun-O, who does pretend to be disabled, but then he also makes love to her. After being alone for a long time, Gi-Yun gets touched by a man, and that arouses many feelings within her. So, of course, he might have thrown away her wheelchair, but she needs an explanation. She needs closure. And she definitely has some feelings left for Yun-O. Hence, she goes to meet him alone. Sum, too, gets attracted to Yun-O and goes into that isolated building because she wants to connect with people. She is an introvert and doesn't have many friends. There is Samantha (Choi Yu-Ha), Mok-Won, and Gi-Yun, though that doesn't mean she wouldn't want to branch out. This is why she feels elated after being surrounded by others during a video game session at her office.

What about Yun-O? Why does he murder people? Somebody teases us with an "abandoned by mother during childhood" explanation. But that's a cliché, and it puts Somebody inside a conventional box. Somebody is many things but not "typical" in any manner. There is a flashback in which we see a decent Yun-O turn into a killer. Perhaps he felt good after committing that crime and decided to continue with this sin. Because if you take Sum's flashback, you see her as a child strangling her mother. She doesn't kill her, but she smiles while committing this action. So let's go back to the point about making decisions based on experiences. Both Yun-O and Sum have a morbid fascination because they derive pleasure from death. That's why Sum doesn't feel scared or disgusted after using her blade on someone.

Somebody has a slow pace. It seems like it's settling you down and making you comfortable for the future bizarre twists and turns. The camera is observational and allows every scene to breathe and go on as per the wishes of the characters. There are moments where the characters silently gaze at each other, and those scenes are so firmly held together they don't become dull. We watch a green screen video in the beginning, and in Sum's office, the employees take the candy and put it in a mood box upon entering the premises. These two elements (green screen and candy) come back at the most unexpected places, which just underlines how unpredictable Somebody can become. The series is packed with a variety of elements (humor, horror, magic, romance, karma, and thriller). Ideally, it should have been a mess. But it's made with confidence. By the end, you feel as if you have watched something great, something ambitious, something new, something magical. With a smile on my face and tears in my eyes, I let out a sigh of satisfaction.

Final Score- [10/10]
Reviewed by - Vikas Yadav
Follow @vikasonorous on Twitter
Publisher at Midgard Times