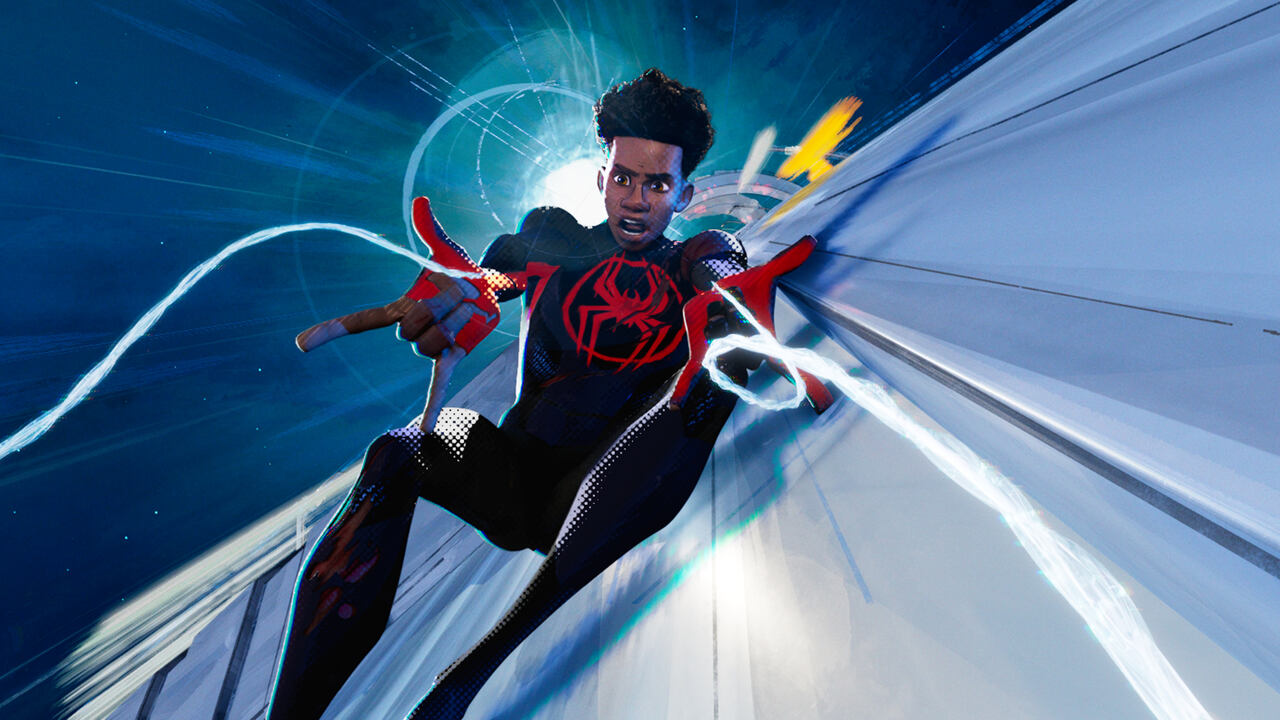 I went to see Spider-Man: Across the Spider-Verse because I wanted to know if the hype is real, does it really deserve the attention it is getting? And does it worth my time and investment? And trust me, It went way over my expectations, the film is worth every second and penny I put into it. I am surprised where these writers hide when Sony makes live-action Spider-Man projects and any other film set in the same universe.

Let me start by saying that Spider-Man: Across the Spider-Verse is probably the best Spider-Man film if not the best-animated film I have ever seen and is way ahead of its predecessor. The film shows there is a much bigger story behind the making of a Spider-Man apart from web-slinging and saving people from thugs or a disaster. This film is a bit dark and needs a serious watch to understand everything going on. The third act is the best I have ever seen in any animated film in recent times, and I am glad I witnessed it.

The film begins on the earth where Spider-Gwen lives as she is attacked by Vulture who is followed by Spider-Man 2099 aka Miguel O'Hara. Both of them were quick to wrap things up but not without the help of Spider-Woman aka Jessica Drew. As things seem to be over, Gwen's dad who is a police captain tries to arrest her, but Miguel and Jessica trap him and take Gwen with them to a place where Spider-Guys from every universe are present.

The main story begins when Miles meets Spot, who was his creation when the particle accelerator exploded at the end of the first film. In the beginning, Spot just seems to be struggling with himself, but soon his evil intentions begin to ravel out. Gwen, who visits Miles to warn about Spot, could not do so, but when Miles follows her through the Multiverse portal she created, things become complicated.

The best action scene in the film was probably when Miles, Gwen, Indian Spider-Man aka Pavitr Prabhakar, and Spider-Punk fight Spot while trying to save the collapsing city of Mumbai. I know it's an animated film, but the fight scenes were top-notch and need to be appreciated.

The film is about what it means to be a hero as Miles has to choose whether to save his family or protect the world from collapsing. Miguel is not happy with the actions of Miles on Earth-50101 when he saved Pavitr's city from destruction as it was not supposed to happen. Spot might be the main villain, but Spider-Man 2099 steals the limelight and becomes what he may also not have anticipated. The battle between Miles and Miguel along with the whole Spider-Verse is just epic, and I couldn't have asked for more. Milles is no longer acting like a normal teenager, and perhaps he completely understands what it meant to be Spider-Man.

The film also includes a few cameos that I didn't expect, neither does a lot of people watching with me. The theater was full and became noisy when the live-action version of Andrew Garfield appeared on the screen. The same thing happened when Tobey Maguire was seen. Don't worry, these are not spoilers as the actors are listed in the official cast list on IMDb. There were other important reveals as well, which made the film worth watching, and it will be better if you find them while watching.

Spider-Man: Across the Spider-Verse is not a complete story, it ends on a cliffhanger and leaves you wanting more. The last 30 minutes are certainly the best I have seen in any superhero film since Infinity War and probably any film. The first hour was exciting and loud, but the last 30 minutes rendered me utterly silent, with my eyes fixed on the screen. I was thrilled, curious, and wanted it to keep going, but it was the end as it left me googling when is the next part coming.

Spider-Man: Across the Spider-Verse is a kind of film that is made only once in a while, and it exceeded my expectations by miles. If you haven't seen the film, you are missing something incredible that you may not find very soon.

Spider-Man: Across the Spider-Verse is currently playing in theaters and its sequel Spider-Man: Beyond the Spider-Verse will hit the theaters on March 29, 2024.

Final Score - [10/10]