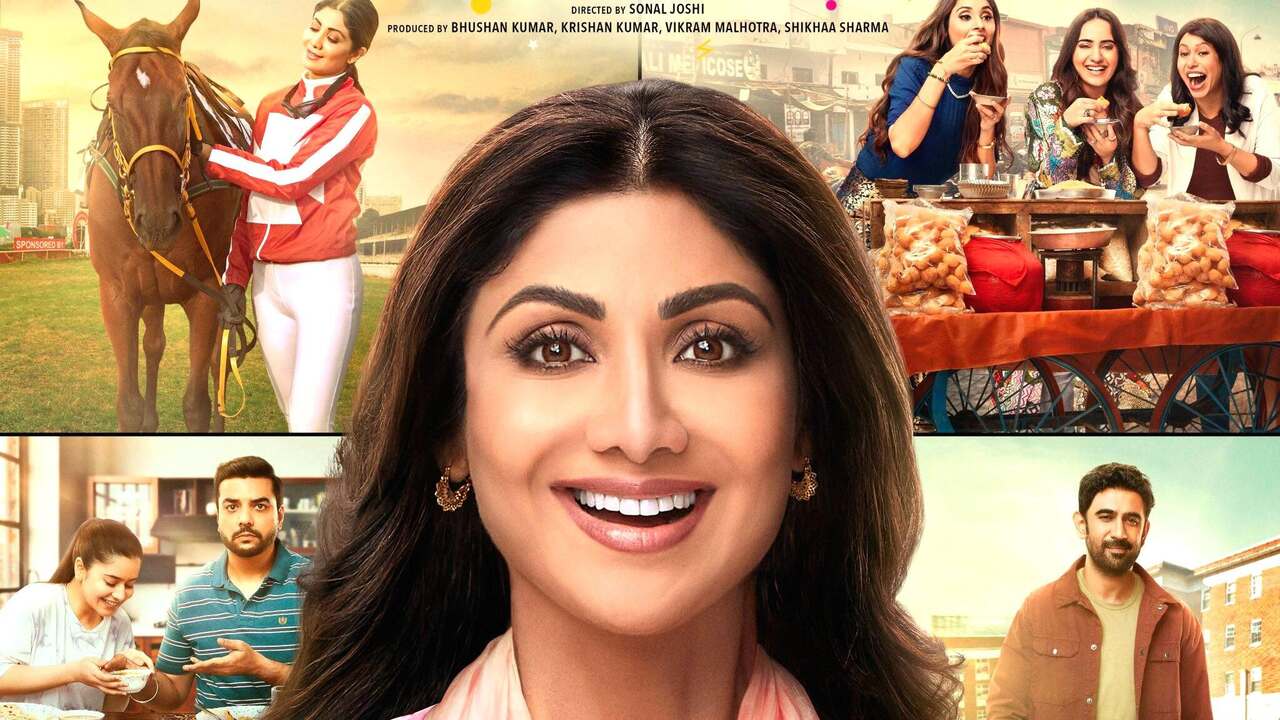 One way to look at Sonal Joshi's Sukhee is to filter it through the line, "Perceptions can be misleading." During a reunion party, two girls admire the titular character, played by Shilpa Shetty Kundra, and ask her if she has become a CEO or climbed Mount Everest. They are shocked when they learn she is a homemaker. Within seconds, the image they have of Sukhee in their minds gets shattered. A few moments later, Sukhee and her friends talk about a bespectacled introvert, and when he turns out to be a dashing Amit Sadh, the image of that shy schoolboy gets shattered. Also, take the name of the titular character. She is called Sukhee, but she is sad most of the time. One day, when she decides that enough is enough and that she has to reclaim joy in her life, she packs her bags and goes to Delhi.

I wish Joshi hadn't been so obvious. Did she really have to have an unhappy character named Sukhee? She could have proved her points with a different name, too. But Joshi has made a "crowd-pleasing" film. She underlines everything to win the audience's approval. As a result, the writing here is simple and simplistic. Sukhee's turbulent life is mirrored in the behavior of a not-so-easily-tamable horse (both are out of control). Vikram (Sadh) is established as a perfect man - a devoted partner - and when he proposes to Sukhee, the movie gets an opportunity to make things really complicated for the protagonist. He, after all, is flawless, and we believe he will always keep her happy. But Joshi never brings up this conflict. We don't doubt that Sukhee will eventually return to her husband. The movie likes to be safe and uncomplicated, and that's a pity.

The actors, however, are excellent. They elevate every scene and make mushiness extremely bearable. Shilpa Shetty effectively brings forth Sukhee's longing for the old days through her reflective eyes. Just notice how she looks at a dress while shopping or that video in the beginning before posting it online. When the actor - in a red dress - walks into the reunion party, we, along with other characters, watch her with wide eyes. Shilpa Shetty truly demonstrates that age is just a number. Here is someone who is still gorgeous and has the strength to effortlessly carry an entire film on her shoulders. Kusha Kapila, Dilnaz Irani, and Pavleen Gujral are all superb as Sukhee's best friends. Kapila, especially, nails that mature-woman-who-can-still-be-childish vibe. (I liked how she brought out her "Brahmastra" and spoke the words "Behen." Her inflections are perfect). You actually believe these four went to college together and have been friends for a long time. Unfortunately, the movie merely defines each of them with a single problem, which at one point is used for lecturing. They are almost empty, and the actors work hard to keep their characters - and the film - from sinking.

Even Maahi Jain (as Jassi) and Chaitanya Choudhry (as Guru) are fantastic. The scene where the latter practices his apology to his wife in his car tells us what kind of man he used to be and why Sukhee, despite all the troubles, remains with him. However, the more the actors enhance the film, the more the background score weakens the scenes. The movie is 2 hours and 19 minutes of emotional manipulation, but the performances convert this laziness into melodrama and render it somewhat respectable. Nevertheless, I didn't buy into that taming-the-horse scene or the one where a woman practices her wrestling moves on her husband. They are just unconvincing. And as soon as you see an old man, you instantly predict he will die at any moment. This is Joshi's directorial debut, but it doesn't do her any favors.

Final Score- [5/10]
Reviewed by - Vikas Yadav
Follow @vikasonorous on Twitter
Publisher at Midgard Times