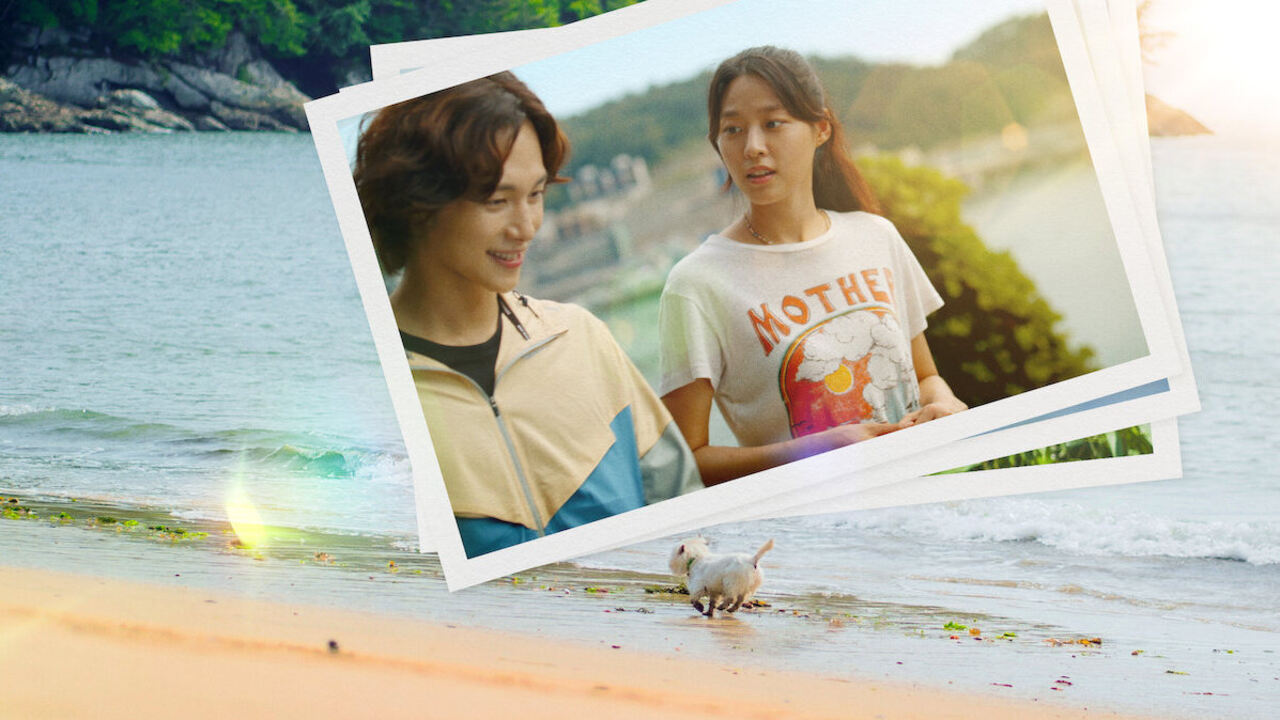 The series starts with Yo-Reum (the main character) dreaming about running to school. When she reaches there, the class is full of people but no one opens the door for her. She begs them to let her enter but no one pays attention to her and they're unaware of her presence. This dream represents her desperation and how often she gets overlooked. Yo-Reum feels that she always gets abandoned in front of closed doors. All these things indicate that she wasn't doing well in her life.

At her office, she gets scolded by her manager and her co-workers also trick her so that they can steal her work, take the credit, and shine in the eyes of their CEO. Yo-Reum rushes to the market to get the coffee their CEO likes and misses the presentation that was hers in the first place. People often took advantage of her and she never said anything in return. The girl is also called a "loyal dog" by the branch manager. After being in a relationship for six years, her boyfriend also gets irritated and they eventually part ways. Seeing her life, makes the audience wish that she gets to fly high. Yo-Reum seems to be too innocent and unaware of how the world works. Going through various highs and lows, the girl learns that it was her only who was mistreating herself the most. This was a late realization considering her age. Maybe she was shielded and told what to do her whole life otherwise, people at this age know how to function in society.

The series takes us on the journey of a girl who learns to stand up for herself and say no to those things that were hurting her. It was liberating to watch her gain back her true self but at what cost? She lost her mother in this journey (told us in the first episode itself). The scene where she stood at the train station and the petals of cherry blossoms washed her feet was the most beautiful scenery in the whole series. The incident itself depicted that some things are going to change in her life.

A parallel was drawn between her life and that of a boy who lived in a different city. While she bound herself to shackles, the boy knew how to live like a free soul. Being harassed at her office, not being given credit for her hard work, and her boyfriend taking her for granted were things that ultimately made her fed up with things. Yo-Reum's life was a routine that consisted of just going to the office and then coming back home. We know that no person can function well with a routine. Everyone deserves a break in their life.

After the realization hits her, she quits her job and goes to Angok. This place can be rightfully called her place of awakening and self-discovery. When she meets Dae-bum in this small place, it is in a library and we know that what is a better place to start romance than the library? I hope we can get some good romantic scenes. Unlike most Korean dramas with lavish sets, this series was mediocre.

The initial episodes did raise the bar high and made the audience expect that she'll achieve great things in life. The premise was on a whole different level but that couldn't be carried on. As the episodes progressed, I felt that the series got dull with each passing moment.

In my opinion, Summer Strike is a lot like Dear Zindagi and those self-discovery films. The thing is that the plot is a cliche and nothing is new. You might find the initial episodes to be interesting and with time, things only get boring. A vast potential for showcasing new things was there and I felt that the opportunities weren't used well. The audience might also not get satisfied with the ending of the series. There are twelve episodes with a duration of 45 to 50 minutes each. Overall, this is an average show that can be skipped easily.

Final Score – [6/10]
Reviewed by - Riya Singh
Follow @_riyasinghhh_ on Twitter
Publisher at Midgard Times