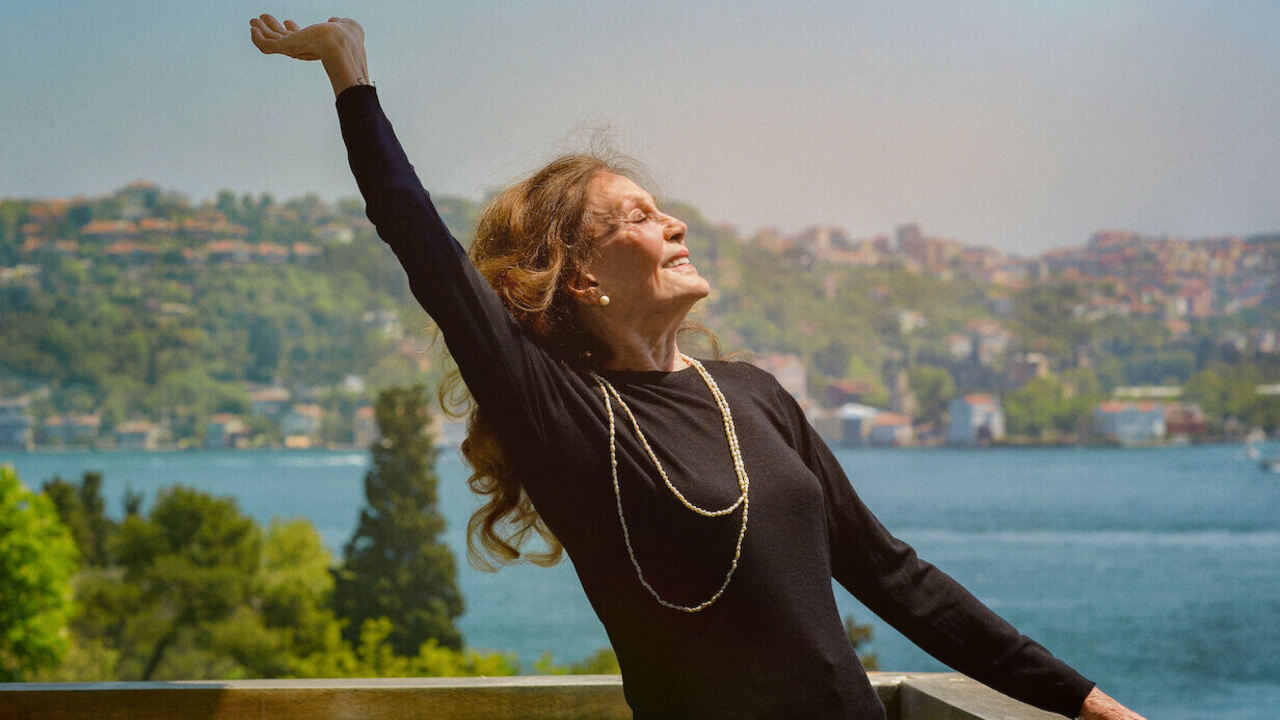 Sweetie is a Turkish documentary that was recently released on Netflix. The film is about an hour and 58 minutes long. Sweetie is directed by Selçuk Metin and is written by Zeynep Miraç.

Sweetie follows or traces the life of the legendary Turkish theatrical actress Yildiz Kenter. The documentary film delivers her life story including her struggles and her successes. Yildiz Kenter took her last breath on 17th November 2019 in Istanbul. She was an actor, director, and drama professor. This documentary film is like a tribute to the legendary life and career she lived.

Sweetie involves old videos of Yildiz's performances, interviews of her family members, and actors and directors who had worked with her on various projects. Everyone remembers her as someone who was quite particular about everything and also a clean freak. She was a hard worker and also highly disciplined in life. Her students remember her as someone who never missed any classes even if she had prior work commitments.

Her colleagues believe that she was one of the finest actresses Turkey has ever had. Even if the outside were oblivious to her talents, she could win over anyone from around the world with her acting skills. Many interviews suggest that she was indeed someone who was quite focused on what she wanted to do and how she wanted to do it. She was disciplined in life and not just in her work. The way she engaged with the people she worked with was also mesmerizing. She addressed everyone as darling, and that is one of the few things her close ones remember about her.

Most of the interviews given by her colleagues and students are very special. They remember a lot of thoughts and ideas Yildiz shared with them which shows how close and connected she was with them. Everyone remembered her fondly and admired and worshipped her talent. The interviews are fun, Yildiz was a fun person. She had a very exciting personality, therefore, most of her memories are fun and interesting. The documentary entirely consists of old videos of performances. And through these, the film can deliver one of the important parts of Yildiz's life. Since she was a theatre actress the documentary includes lots of instances of her life while she performed. Most of her acquaintances also remembered details of the plays and the theatre works she performed. The documentary does give some insights into her personal life, but it certainly has put more focus on her professional life.

This documentary will be thoroughly enjoyed by viewers who like theatrical plays. This documentary revolves around the world of theatre and an actress who thrived in that field. Her entire career and her devotion to her work are what we get to see in this documentary. This documentary is not something that might be liked or enjoyed by all the viewers. Audiences with little to no interest in theatre probably might not enjoy this film.

It is focused on delivering and remembering the actress at what she was best at. This documentary can be watched even if you are unfamiliar with Yildiz or her works. This film introduces her to everyone unfamiliar with her with the most interesting facts and works of hers. Certainly, give this documentary a try if you want to watch something different and also if you are interested in actors who work in theatre.

Final Score – [8/10]
Reviewed by - Poornima Balsu
Follow @BalsuPoornima on Twitter
Publisher at Midgard Times