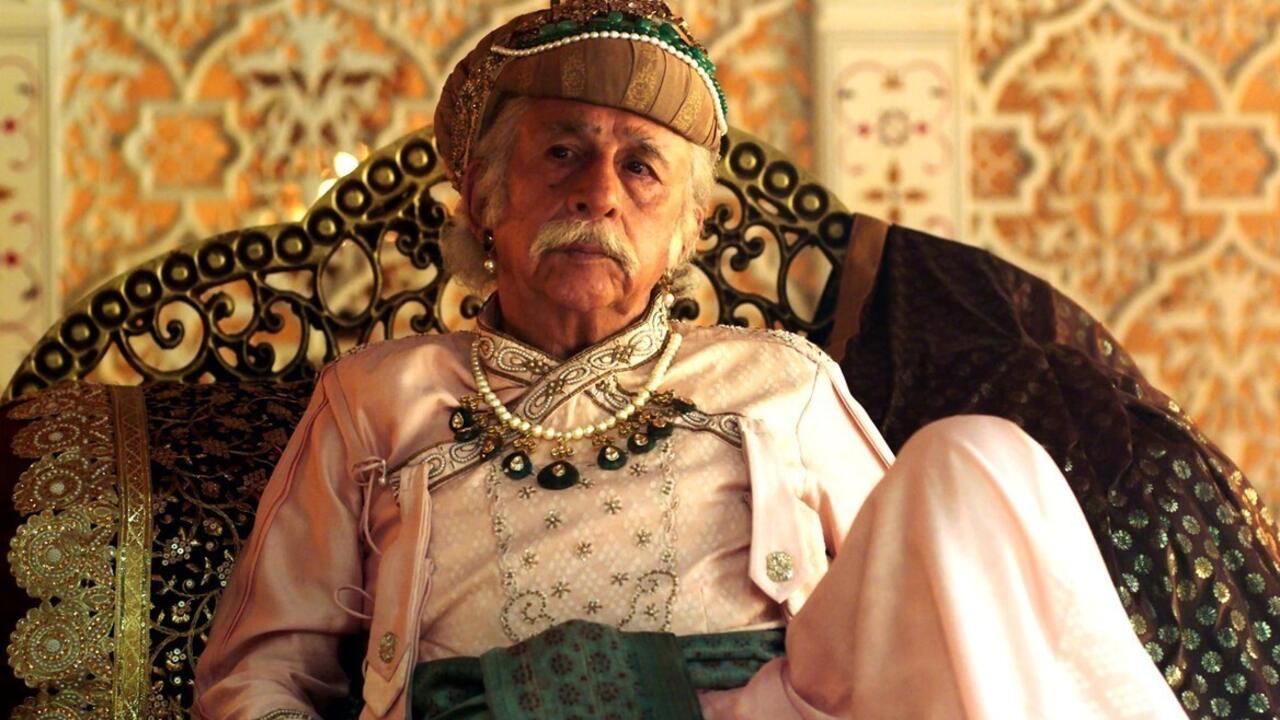 Within two months of the release of its first season, Taj is back with Taj: Reign of Revenge, its second season which is going to be released in two parts. The first part released on May 12, 2023 and the second part will be released soon.

The second season continues after leaping for fifteen years. We're first shown the synopsis of the first season which is enough for our memory to recall what all had happened in it. Mughals have spread their empire but the internal relations aren't good. Akbar was blessed with three sons but no one is worthy to become the king. Akbar then visits Sheik Salim Chisti to get the answers to his questions. Upon the advice of the saint, he decided to bring back Salim who'll also help him fight in Mewar.

Salim is in Kabul where King's men were taking Lagaan (tax) from the shopkeepers. He looted the money and gave it to his aunt. Salim hates his father after everything he did to his lover and has no intentions of returning to him. After Akbar sends Jodha to get his son back, Salim returns but his entrance in the Mughal court wasn't quite.

Mehrunissa and Salim share their hatred toward the king and hence, the alliance was obvious. What follows further is Salim raising havoc on his father and doing everything he can against the Mughals. He didn't even spare his brother Daniyal who has been hiding like a rat in some hole.

In my opinion, the second season of Taj was far better than the first one. There are some powerful performances delivered by Asshim Gulati (in the role of Salim) and Sauaseni Maitra (in the role of Mehrunissa). This season is all about Salim taking revenge on his father, challenging his authority, and setting up his empire. Though he was his father's last hope, he is going to prove to be his father's most fatal mistake. Akbar's reign is in question with constant threats from Salim. From the teaser of the second part of Season 2 shown at the end of the fourth episode, I am sure that the coming four episodes will be even more interesting.

I didn't like Taj: Divided by Blood because it was too boring and with so many things happening at once, it was a dull watch. I'm impressed by the comeback of the show and I'm sure that the viewers are also appreciating it. Aditi Rao Hydari doesn't have a major screen time because she's dead and lives only in the memory of Salim. Salim is on his path to destroy the empire built by his Dad as they killed Anarkali. 15 years have passed but still he is searching for her, from that we can imagine the love he felt for her.

The sets, costumes, dialogues, and plot is impressive in Taj: Reign of Revenge. Through this Zee5 series, one can see how even blood relatives can turn against each other due to their hunger for power. There is a lot of bloodshed and plotting in the series and you never know who Salim is going to target next. In the teaser of the next part, I think that the makers have revealed a lot as from it one can get an idea about what's going to happen next.

Final Score – [7/10]
Reviewed by - Riya Singh
Follow @_riyasinghhh_ on Twitter
Publisher at Midgard Times