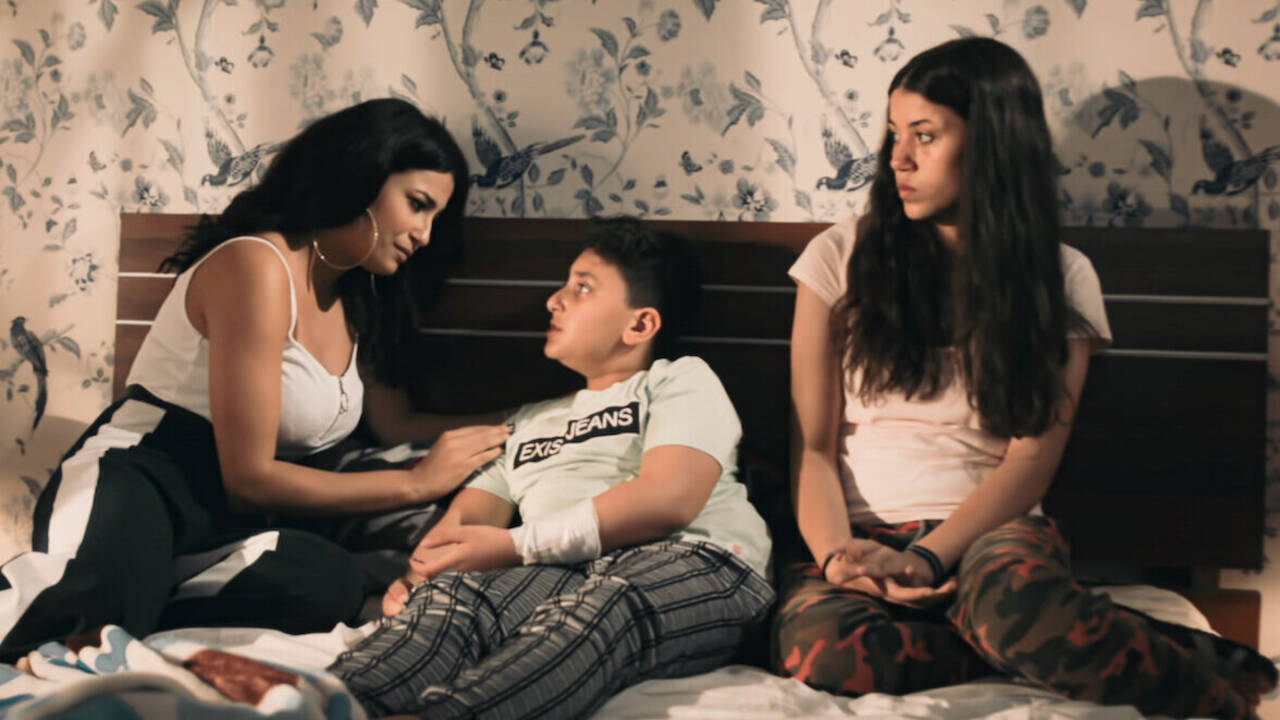 Directed by Alaa Morsy, this 2020 film is new to Netflix this week. The film attempts to explain the phenomenon of the Blue Whale game challenge that gripped the world a few years back as it was linked to the deaths of several teenagers. And it fails spectacularly in every aspect.

I was bored out of my mind watching the movie because it was just plain bad. There's no redeeming quality to this film. Not only does it massacre a sensitive subject matter like depression, but it looks like the writers couldn't even string together a coherent plot that made sense.

The film has a basic plot where at first several teenagers die, and then a group enters the titular game to understand what's going on. Except they get trapped in it too. And this leads to a few deaths. Interwoven in this story is the subplot of the gang controlling it all. Apparently, a Joker-makeup-wearing boss is the head of this, and when the character came on screen, I burst out laughing. There's no way I could take him seriously.

Also, there's no rhyme or reason to the movie, and neither is there any tonal consistency. Characters crack jokes, or what I presume are meant to be jokes, right beside dead bodies. And this reduces the tension of the scene. This happens multiple times too. The cinematography and camerawork are non-existent, and the characters are one-dimensional caricatures.

What's hilarious is that one of the characters, Nader, even blurts out that he dates older women because his mother left him alone to marry a younger man. These sorts of confessions are seen as a mark of poor writing because such inferences are conclusions that the audience should draw. Also, that poor guy has only one character trait- that he's an a**hole, like his friend Oussama, who is the comic relief.

This film is a masterclass in poor writing and editing because I had no idea why characters were showing up at the police station. Especially the right-hand woman of the gang, Noha, who until the last scene seemed content to go along with the plans of the gang she was a part of. Why and how did she grow a conscience when just a moment before we saw her murder her former boss is a mystery.

But perhaps the answer is simply that the movie was about to end. And they needed one of the culprits running the game and encouraging the players to kill themselves to come clean.
Overall, this film isn't worth your time. Just like the game, give this movie a pass without even looking twice.

Final Score – [1/10]
Reviewed by - Ishita Chatterjee
Follow @dracone619 on Twitter
Publisher at Midgard Times