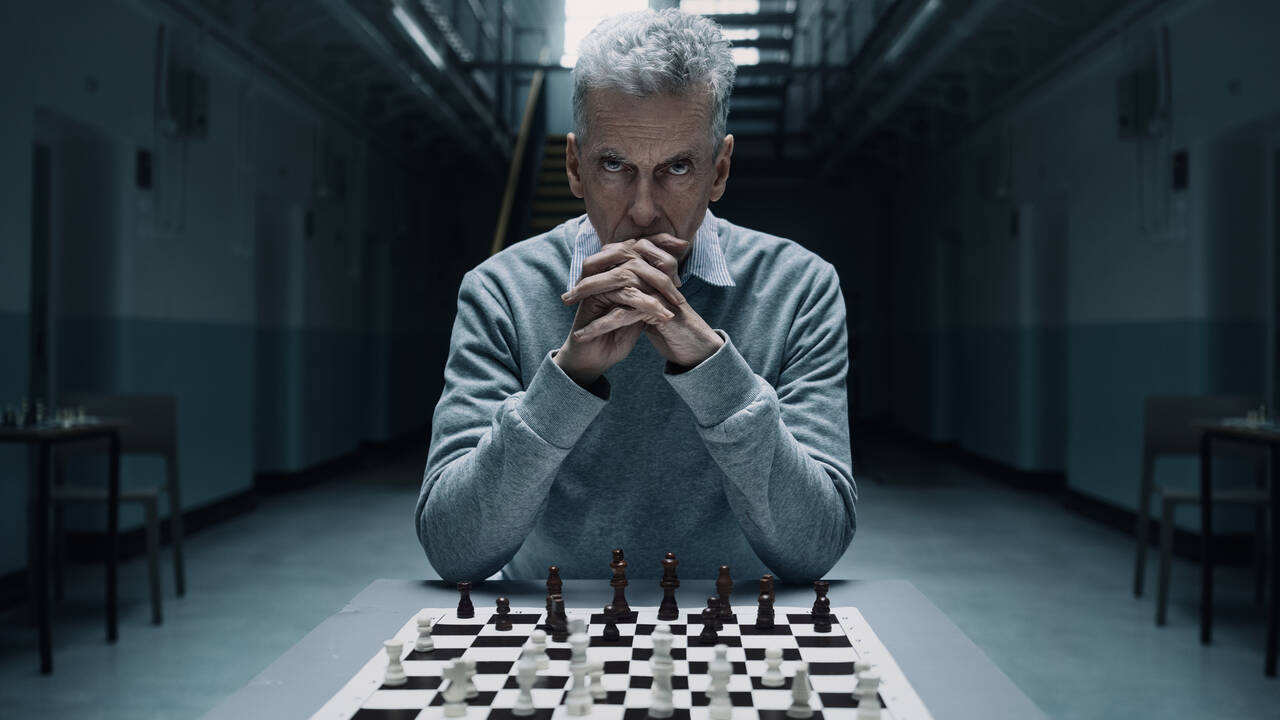 A mother living with her only child, who is not normal, wakes up every night after a horrifying nightmare exactly at 3:33 AM, that is the Devil's Hour. The name teases it's a horror thriller, and there must be some spirit making it happen. But there is much more to it, which may trap you in a puzzle of utter confusion.

What if you missed something not because you didn't know about it, but because it was marketed as something else, and you decided it's not your cup of tea? The recent Amazon Prime Video series, The Devil's Hour which has surprised the viewers, has all those qualities of being a decent Slowburn sci-fi, but it's not marketed as one. In fact, Amazon only called it a drama-thriller, however, the first reviews also added horror and mystery to it.

Perhaps the show isn't officially called a sci-fi show, because it could spoil it, just like the Netflix series 1899, which was marketed as a mystery thriller and appeared to be a period drama but in the end, turns out to be hard sci-fi.

But is 'The Devil's Hour' just a horror-thriller show, or there is more to it? Without any doubt, Horror elements are present in the show, the way it sets up the environment, and the story, which follows a mother and her abnormal emotionless 8-year-old child, teases it to be a supernatural thriller. As the story proceeds further, we see a murder investigation, a series of dead bodies turning up, a suspected murderer, perhaps a serial killer, and a child kidnapping or disappearance, that will make you more curious than ever. The reveal in the season's finale took the show to a new level and perhaps redefined the genre.

The basic problem and also one feature of a slow-burn sci-fi is that you have to be patient and wait for the surprising part to arrive at its own pace. The Devil's Hour also asks you to do the same, it begins like a horror but ends up rewarding the audience by becoming one of the best mystery sci-fi.

It will be better not to spoil this show as you may not have watched it yet due to obvious reasons, but we can compare the show with some from the same category. The Devil's Hour can be called a mix of Netflix sci-fi thriller - Dark, and The OA. The series compels us into believing that it could be a time-traveling show, even until half into the finale, the audience may not be able to figure out which direction it is actually going.

Into the final minutes of the show, you may think that you have figured it all out, but again it leaves you with a surprise and a question that will force you to believe there could be more to this time-travel and inter-dimensional journey. The series places a lot of faith in its audience to stick around to the conclusion, and if you're intrigued and don't have a short attention span, you might just stick around.

I wouldn't have called the ending a cliffhanger because I think it suited the mind-bending theme of the show. But since it has been officially renewed for two more seasons, the ending makes the story more compelling and mysterious, which gets us more excited for the next season.

We also reviewed the show, and our critic Vikas called it, "The Devil's Hour always remained on the level of a thriller. I saw it as something made for a mindfuck - and not dramatic - experience. As far as I know, The Devil's Hour succeeded in its intentions." So if you do decide to begin watching it, don't forget to finish it, it will be worth your time.

The Devil's Hour Season 1, currently streaming on Prime Video, was released globally on October 28, 2022. Jessica Raine and Peter Capaldi star as Gideon and Lucy Chambers, alongside Nikesh Patel, Phil Dunster, Meera Syal, and Benjamin Chivers.