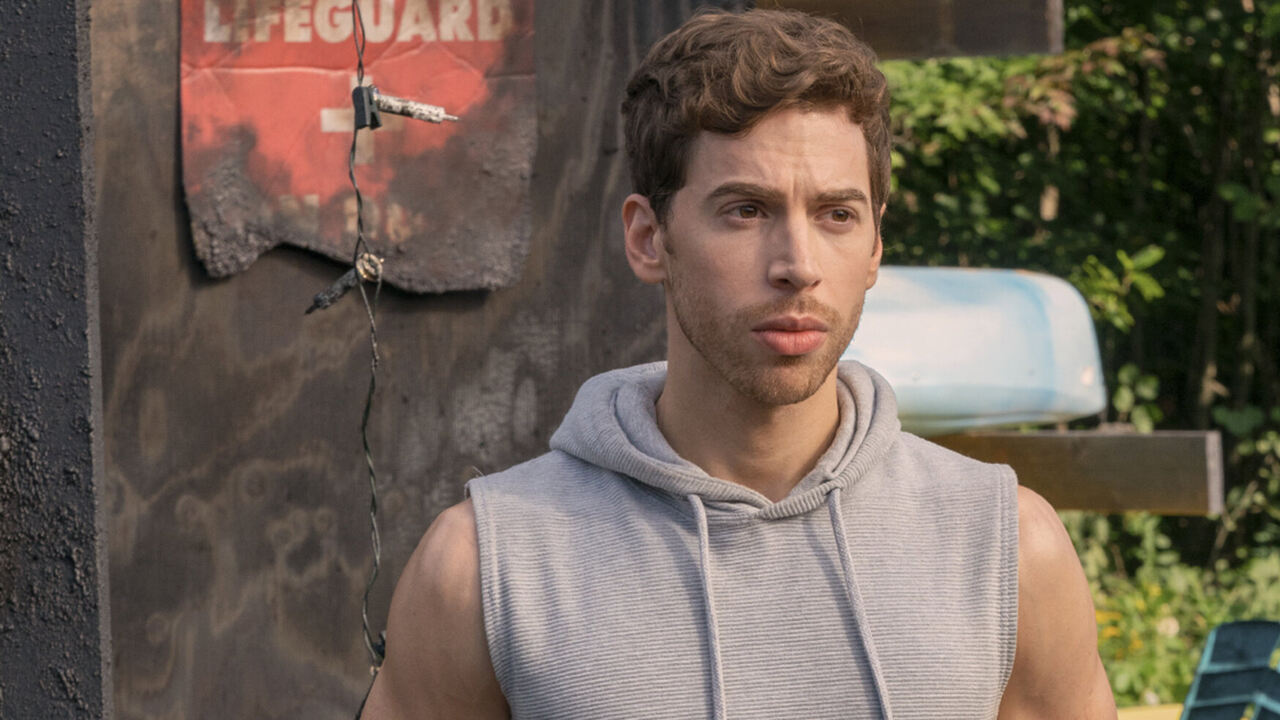 The Lake Season 2 first episode begins with Justin running in the woods with a stuffed animal in his hand. This makes the viewers think about what could have gone wrong with this cheerful character. Is there anything going on in The Lake about which we should be afraid? After this, we are taken three days back and see that Justin is swimming in the lake. He is talking to Riley, who then joins him. What follows is that Riley and Jake have some romantic scenes together, and Riley ends up proposing to Justin. Having been through a lot, Justin too wanted to have new beginnings and he accepted Riley's proposal.

Billie is getting off the bus as she bumps into a handsome young man. They both have a sort of instant connection which indicates that there might be a possible romance between these two birdies. Maisy May along with her family is loving her mom who has a habit of sabotaging everything. As Maisy's son Killian is soon coming from China, her mother takes it upon herself to decide the boy's future which could be modeling or acting. Not able to breathe under one roof, Maisy soon needs to take some steps.

There's a scene at the end of the first episode itself in which Jutsin and Riley break the news of their marriage and the dinner table and suddenly the mom announces that she's gonna die. You won't believe what Justin's reaction would be! It was like couldn't she have waited and not eaten his happiness? This scene is hilarious. Digging deeper into Justin's personality, he is the one who lights up everything around him, but when allegations surround him, he too has to find a way out.

At the altar, Justin abandoned Riley. Shortly after that, the whole boathouse (where the wedding was taking place) shoots up in fire. Everyone blames Justin, but he now has a task to make the residents believe that he is innocent. Will he be able to find the real culprit? Also, with increasing tension between Maisy and her mother, it'll be worthwhile to find out who will survive.

In my opinion, this series has to be the most drama-free yet entertaining series. I liked season 1 and share the same opinion about the second season. I don't understand how Jordan Gavaris pulls the role of Justin so effortlessly. It is always a treat watching him say his lines. The best character award of The Lake series again will be given to him. His humor sort of carries the show. He is the drama queen but also the driving force. Justin is such a character who seems carefree and still has major drama in his life. You'll see him worrying and saying all those funny yet lovely things. If I had people like him around, I wouldn't waste a minute before befriending them.

This season is mainly about Justin, his marriage, his attempts to remove the allegations, and Maisy-May's mom. Also, there's a possibility of romance between Billie (played by Madison Shamoun) and her new crush (played by Jhaleil Swaby).

Final Score – [7/10]
Reviewed by - Riya Singh
Follow @_riyasinghhh_ on Twitter
Publisher at Midgard Times
Note: First 3 episodes are screened for this review.
Premiere Date: June 9, 2023, on Prime Video