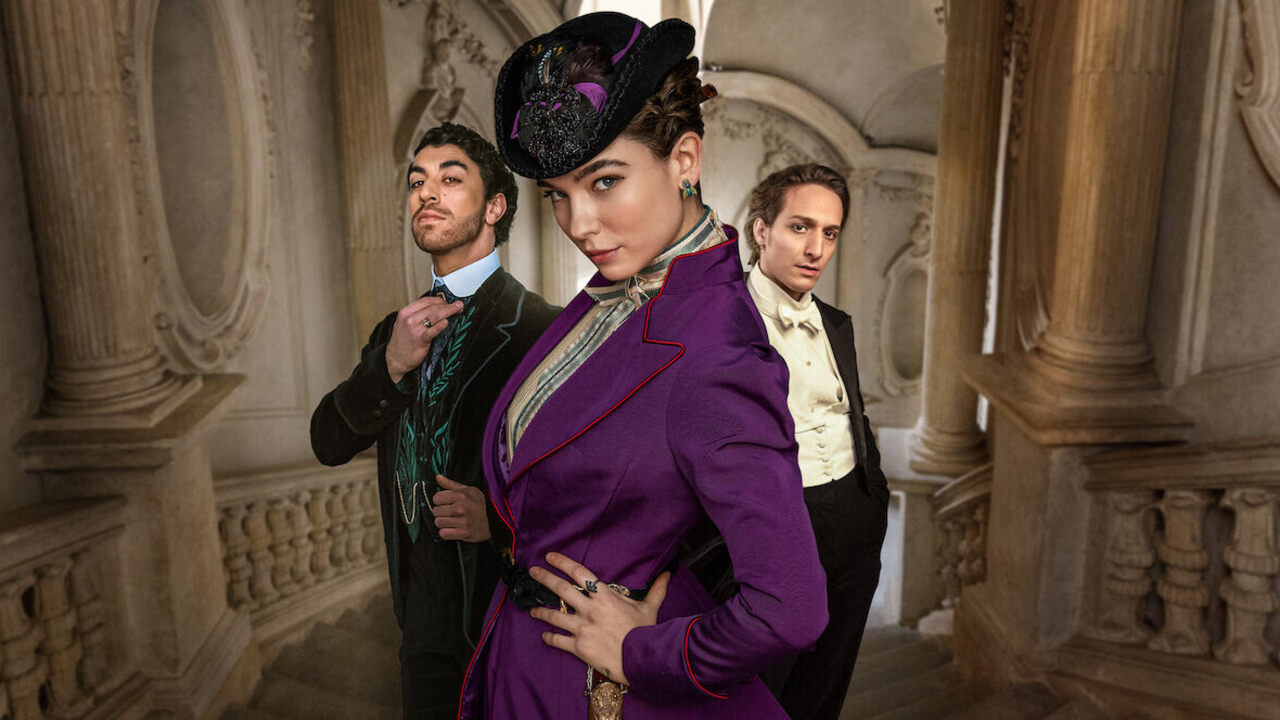 "Maybe one day women will get the right to vote," says Jacopo.
"Yes, that would be nice," answers our titular character, Lidia Pöet.

This is the political situation that is not in the background but at the forefront of the show. Lidia Pöet's story isn't one of fiction but the truth. In the late 19th century, she was Italy's first female lawyer. But she was barred from practicing law because the inscription of a woman's name in the list of advocates didn't please the Attorney General. The show doesn't shy away from this incident and in fact, portrays it right in the first episode itself.

It also shows her appealing against the decision. What's the outcome of that a simple Wikipedia search will let you know. But, if you, like me, don't want to put the show on pause to search for the answer, know that the result of that appeal is shown at the very last minute of the last episode. For the rest of the 6 episodes, it remains a light procedural drama. Penniless and disbarred, Lidia Pöet (Matilda De Angelis) goes to her brother, Enrico's (Pierluigi Pasino) home in hopes of getting a place to stay and becoming his assistant. Together, they and Jacopo (Eduardo Scarpetta), Enrico's brother-in-law, a journalist, take on unique cases and solve them.

Each of the six episodes has a new case, and each is more interesting than the last one. I especially adored the first episode dealing with the boxed ballet dancer and the third one about the mysterious opium murder. The cases are interesting to follow and the unique methods Lidia uses to solve them make for a remarkable watch. Speaking of Lidia, she clearly doesn't fit into the mold of the traditional woman. She's reckless and brash but also determined and ready to rage against an unfair system.

In one of the episodes, she pretends to be a sex worker to know who her client was working for. A decision that almost puts her in life-threatening trouble. But she does it all to ensure that she saves her client. Apart from Lidia, the show does an excellent job of developing Enrico and Jacopo. While the latter starts as a supporter of women's rights, Enrico takes a while to warm up to the idea of Lidia practicing law. But after an incident involving their father, it is ultimately Enrico who strongly urges Lidia to appeal the decision of the court regarding her disbarring.

Also, we get to know the secrets of various characters, some of which will shock you. However, the show doesn't play all of its cards, some of them are clearly saved for the next season. I for one am interested in seeing what the haunted look in Teresa Barberis's (Sara Lazzaro), Lidia's sister-in-law's eyes meant when she was talking about choosing a man of a higher position in the last episode. Her eyes indicated that she was hiding some ugly truths herself.

It's remarkable how much the show manages to accomplish in terms of characterization and plot progression in just 6 episodes. Creators Guido Iuculano and Davide Orsini have excelled at creating a tightly placed period drama that is socio-politically relevant while also being endlessly entertaining. The first season of the show interestingly ends on a cliffhanger. Will she head to America to try her future there or stay in Italy with her brother and Jacopo? That's anyone's guess.

Apart from the writing, the costumes are excellent. This show has an enviable budget, and that gets reflected in its flashy period costumes full of laces, velvet, coats, plumes, and more. Additionally, the camera work is crisp and clean. Each scene is framed beautifully, and the camera especially loves Matilda De Angelis as Lidia since it seemingly always frames her in a beautiful light. Also, the editing is smartly executed because at no point in time did I feel that a scene was redundant.

Overall, whether you love a good mystery drama or want to know about the life of the first Italian female lawyer, "The Law According to Lidia Poet," is one show you cannot miss.

Final Score – [8.5/10]
Reviewed by - Ishita Chatterjee
Follow @dracone619 on Twitter
Publisher at Midgard Times