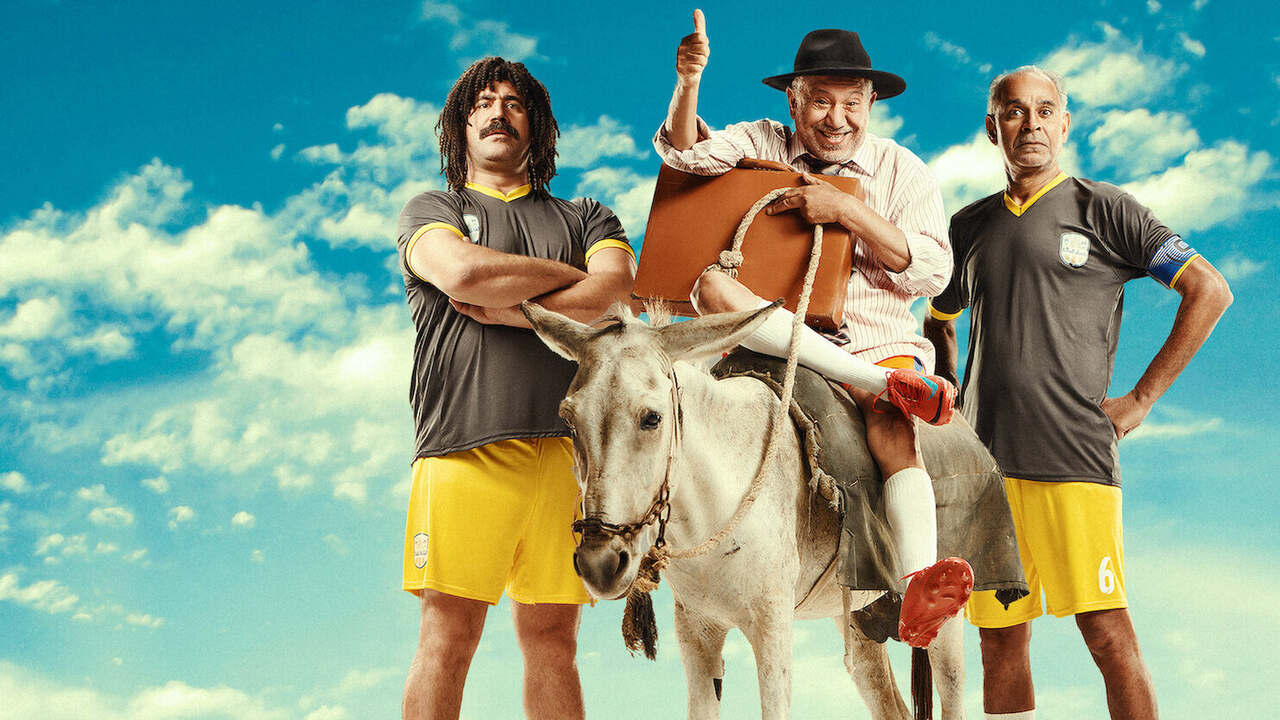 "What's the best thing about being a film critic? You get to see everything. What's the worst thing? You get to see everything, including films that, under other circumstances, you wouldn't touch with a 10-foot plague pole."

The above lines are taken from an article in which film critic Mark Kermode bids farewell to film criticism. These words came to my mind while I was watching Yasser Samy's The Outcasts. It's one of those films I wouldn't have even touched with a 10-foot plague pole if I were not in this profession. In a way, the title seems appropriate, given the movie looks like a piffle ostracized by the cinematic medium. The Outcasts is about Salah (Ahmed Hatem) and his outcasts (football players), who range from thieves to hotheads. Naturally, the players are initially incompetent and ultimately win the match by defeating their opponents. We are well aware of this template.

But the way the movie unfolds is utterly atrocious. Samy is apparently not interested in things like timing and rhythm, which is why the scenes run rapidly, as if they want to be somewhere else. Samy uses his images to simply dispense dialogue and basic information. Take a magnifying glass, and you still won't find any trace of imagination. The filmmakers don't even try to appear competent. What the movie does is that it merely throws one incident after another at us and hopes everything will turn out to be enjoyable.

And so, you are made to sit through scenes like the one where Salah has to strip to talk to a buyer and the one involving a table tennis match between Salah and a disabled person. What's so surprising about these moments is that they are meant to be hilarious. Samy doesn't come across as someone adept at executing humorous situations, or even dramatic portions, for that matter. Except for that scene where someone suggests using Farida (Tara Emad) to stop a vehicle, the so-called comedy in The Outcasts puts you on the verge of tears. And the "emotional" bits - Salah discovering the contents of a store room - leave you exhausted.

Farida and Salah fall in love with each other because no one else looks as good as them. He is the main character, she is a beautiful woman, and voilà, they are a couple. That's all the motivation a movie like this needs to do such tasks. Farida and Salah break objects to release anger, and you also feel like throwing something at the screen to control your irritation. After 30 minutes or so, you don't wait for that final moment when Salah's players would emerge victorious. Rather, you wait for the end credits to save you from this pointless blather.

Final Score- [1.5/10]
Reviewed by - Vikas Yadav