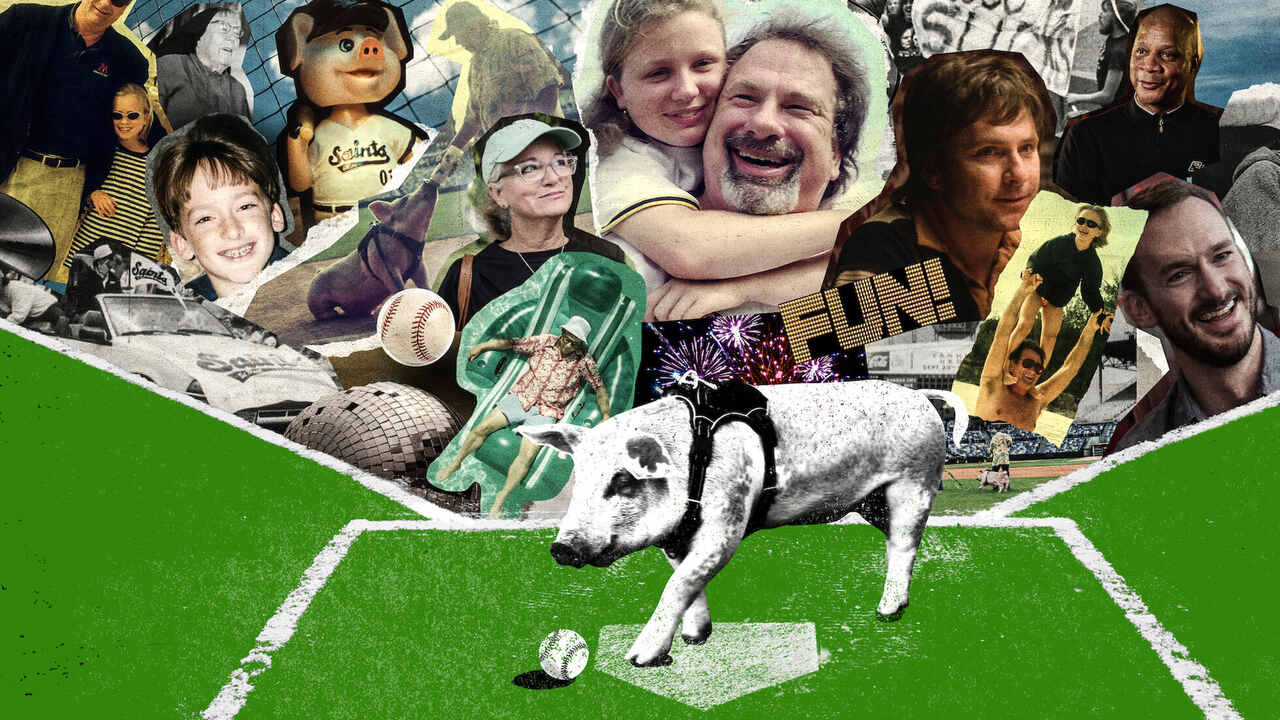 The Saint of Second Chances is a heartwarming and inspiring documentary about a man who overcame his own worst enemy to find redemption. Directed by Jeff Malmberg and Morgan Neville, The Saint of Second Chances tells the story of Mike Veeck, son of legendary Major League Baseball owner Bill Veeck. Mike's impulsive decision to blow up his father's career with a Disco Demolition Night stunt sent him spiraling into a downward spiral of addiction and self-destructive behavior. But after years of struggle, Mike found redemption by returning to the game he loved and building a successful minor league baseball franchise in St. Paul, Minnesota.

Mike Veeck was born into the world of baseball. His father, Bill Veeck, was one of baseball's most innovative and colorful owners. Mike grew up around the game and dreamed of one day following in his father's footsteps.

In 1979, Mike was allowed to manage the Chicago White Sox, a team his father had once owned. Mike was eager to prove himself, but his lack of experience and impulsive decision-making quickly led to disaster.

One of Mike's most infamous stunts was Disco Demolition Night, a promotion that encouraged fans to blow up disco records between innings. The event turned into a riot, and it ultimately led to Mike's resignation from the team.

After Disco Demolition Night, Mike's life spiraled out of control. He struggled with addiction and depression. He lost his job and his home. He even attempted suicide. But Mike eventually hit rock bottom and decided to change his life. He got sober and started working his way back up the ladder. In 1993, Mike was given a chance to own the St. Paul Saints, a minor-league baseball team.

Mike saw the Saints as an opportunity to redeem himself. He turned the team into a fan favorite, known for its zany promotions and family-friendly atmosphere. Mike also used the Saints platform to promote social justice and inclusion.

The Saints were a success, both on and off the field. Mike won several awards for his work with the team, and he was inducted into the National Baseball Hall of Fame in 2023.
The Saint of Second Chances is a well-made and engaging documentary. Directors Jeff Malmberg and Morgan Neville do a great job of telling Mike Veeck's story in a way that is both informative and entertaining.

The film uses a variety of archival footage, interviews, and dramatic re-creations to paint a vivid portrait of Mike's life. The documentary also features appearances from several notable baseball figures, including Darryl Strawberry, Billy Beane, and Bud Selig.

One of the things I liked most about the film is that it is honest and unflinching in its portrayal of Mike's struggles. The film does not shy away from the dark periods of Mike's life, such as his addiction and suicide attempt. But the film also shows how Mike was able to overcome these challenges and find redemption.

I also liked the film's focus on Mike's relationship with his father, Bill Veeck. Bill was a complex and controversial figure, but he was also a loving father. The film shows how Mike's desire to earn his father's approval drove him to achieve success

I would like to add that I found Mike Veeck to be a very likable and relatable character. He is a flawed individual, but he is also honest, humble, and self-deprecating. He is the kind of person that you can't help but root for. I also appreciated the film's focus on Mike's commitment to social justice and inclusion. Mike has used the St. Paul Saints platform to promote a variety of causes, including LGBTQ+ rights, racial justice, and environmental protection. He is a true pioneer in the world of sports.

The Saint of Second Chances is a film that will appeal to baseball fans and non-fans alike. It is a film that tells an engaging and inspiring story of a man who loves baseball and life. It is a film that features captivating interviews with Mike Veeck, his family, and other baseball personalities, as well as hilarious and touching clips from his promotions and games. It is a film that has a lively and upbeat tone, complemented by a catchy soundtrack of rock and roll and disco songs.

Final Score – [7/10]
Reviewed by - Arpita Mondal
Follow @ArpitaMond33387 on Twitter
Publisher at Midgard Times