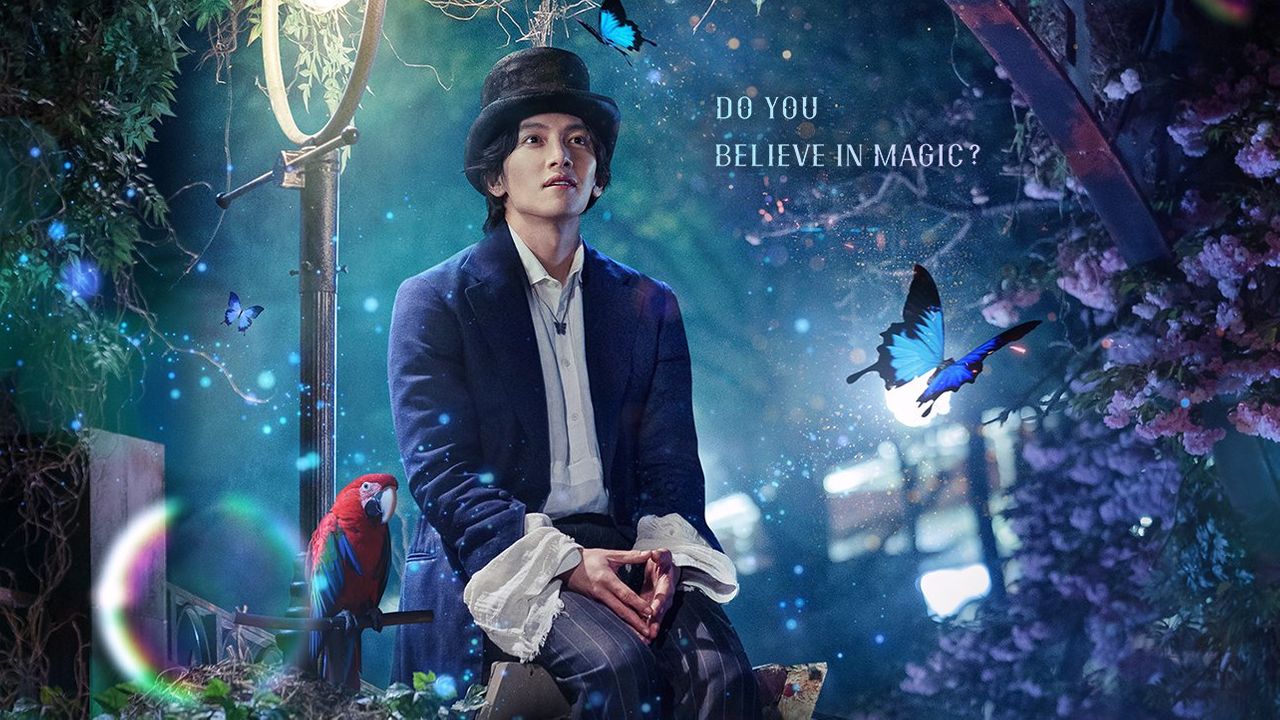 The Korean musical drama comes as a breath of fresh air. The series "The Sound of Magic" is also called Annara Sumanara and is based on a webtoon of the same name.

Yoon Ah-yi is a high school girl who has a rough existence as a result of her family's circumstances. Her father is fleeing the investors of a toy company, which has gone bankrupt. Her mother has also gone missing. In this case, all of the tasks, such as caring for her older sister, fall on her shoulders. She is troubled by such severe issues at such a young age. Ah-yi does not want to be a teenager and wishes to grow up rapidly in order to pass the time.

A magician enters her life and makes it a little easier for her. Ri-eul is someone who wishes to reclaim his childhood. They both help each other to comprehend life in ways they never had before. Is this, however, entirely true? Is it merely an attempt to divert her attention and mind?

Many children aspire to mature quickly. They are fascinated by adulthood. We also considered how amazing it would be to be a grownup at some point. It's as if once we reach adulthood, our troubles would magically disappear. Then, after becoming adults, we yearn to return to our childhood.

This Korean drama teaches its audience in simple terms that life is not about running away from problems, but rather about seeking answers. Some people have to face greater difficulties in their lives than others. But who hasn't had problems in their lives? At some time, we all do. We simply need to believe in ourselves to get through these trying times. Do you believe in magic? This is a question that is frequently asked. The magician appears to be asking An-yi if she believes in herself with this question.

The first two episodes of this musical concentrate on showcasing magical moments that are wonderful to see. Starting in the third episode, the plot of the show becomes more intense. We observe that rich people, like poor people, have their own set of issues in life. The final few episodes are emotionally draining and packed with surprises.

This Netflix Korean musical drama has six episodes that last 60-75 minutes each. This series has a distinctive title, and the story isn't simply about magic. This musical has a lot of layers to it, which makes it a must-watch series. This Korean drama tries to teach its audience a lot of life lessons. The Sound of Magic has excellent character development and narrative. An-yi and Ri-eul have a really comfortable relationship that is difficult to ignore. The series has a heartwarming plot, and the actors have given outstanding performances.

Final Score – [7.5/10]
Reviewed by - Riya Singh
Follow @_riyasinghhh_ on Twitter