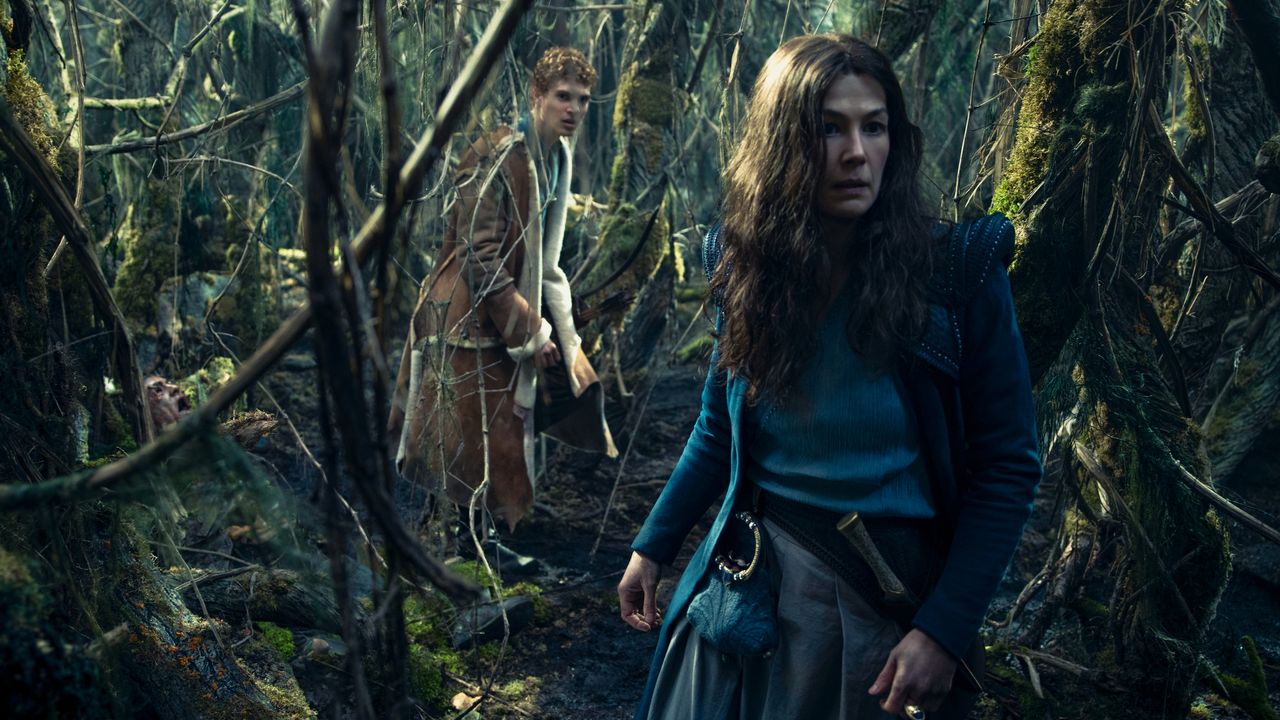 The second season of the Prime Video series 'The Wheel of Time' has officially wrapped up principal photography in Prague, Czech Republic, last week, we have confirmed. The filming started back in July 2021 and has taken more than 8 months to wrap up the 8-episode second season.

Season 2 was also filmed in a few locations in Morocco earlier this month with a second unit. We are hearing that filming has also wrapped up in Morocco. Second Unit filming officially wrapped on April 1.

"The Wheel of Time" has been reportedly renewed for the third season, as we reported back in November. However, Amazon is yet to make its decision public. Season 3 is likely to begin filming in the Summer of 2022.

Amazon has not given any hint about the possible premiere date of "The Wheel of Time" Season 2 on Prime Video. However, many have speculated about a possible Late 2022 premiere or early 2023.

Amazon doesn't seem to follow any particular pattern for the release of a returning show. However, if we look at the upcoming shows on Prime Video this year, the list is long. The Boys Season 3, Jack Ryan Season 3, Lord of the Rings: The Rings of Power, Night Sky, Paper Girls, The Peripheral, and Carnival Row Season 2. Reacher and Upload Season 2 have already made their run on the streamer in the first quarter of 2022. Seeing the packed 2022 schedule and almost empty 2023 schedule (as of now), we can safely assume "The Wheel of Time" Season 2 could release sometime in the second quarter of 2023 on Prime Video.

The leading cast of the first season includes Rosamund Pike, Daniel Henney, Josha Stradowski, Madeleine Madden, Marcus Rutherford, Zoë Robins, Barney Harris, Priyanka Bose, Kate Fleetwood, Sophie Okonedo, and Kae Alexander.

The second season has added Thomas Chaanhing as Lord Agelmar, Sandra Yi Sencindiver as Lady Amalisa, Guy Roberts as Uno Nomesta, Arnas Fedaravicius as Masema Dagar, and Gregg Chillingirian as Ingtar Shinowa in the recurring roles.

In the first season finale, Moiraine gives Rand a sa'angreal, an ancient relic that will help him defeat the Dark One. As the Fal Dara army is attacked by thousands of Trollocs, five women, including Nynaeve and Egwene, join together to fight the attack and eliminate the Trollocs. Except for Egwene, all burn from excessive channeling. Perrin discovers the Horn of Valere, which has the power to summon history's greatest warriors. Padan Fain steals it, exposing himself to be a Darkfriend who came to the Two Rivers in search of the five ta'veren. Lan finds Moiraine, who informs him that this was not the Last Battle.

Rafe Judkins is the showrunner along with an executive producer. Red Eagle Entertainment's Larry Mondragon and Rick Selvage, Radar Pictures' Ted Field and Mike Weber, Darren Lemke, Marigo Kehoe, and Uta Briesewitz will also serve as executive producers, with Briesewitz also directing the first two episodes. Rosamund Pike serves as Producer and Harriet McDougal, and Brandon Sanderson as consulting producers. The Wheel of Time is co-produced by Amazon Studios and Sony Pictures Television.

Based on Robert Jordan's series of best-selling novels, "The Wheel of Time" follows Moiraine, a member of the highly powerful all-female organization known as the Aes Sedai, as she arrives in the small village of Two Rivers in a large, epic world where magic exists and only specific women are allowed to use it. There, she embarks on a perilous voyage across the world with five young men and women, one of them is foretold to be the Dragon Reborn, who will either preserve or destroy humanity.