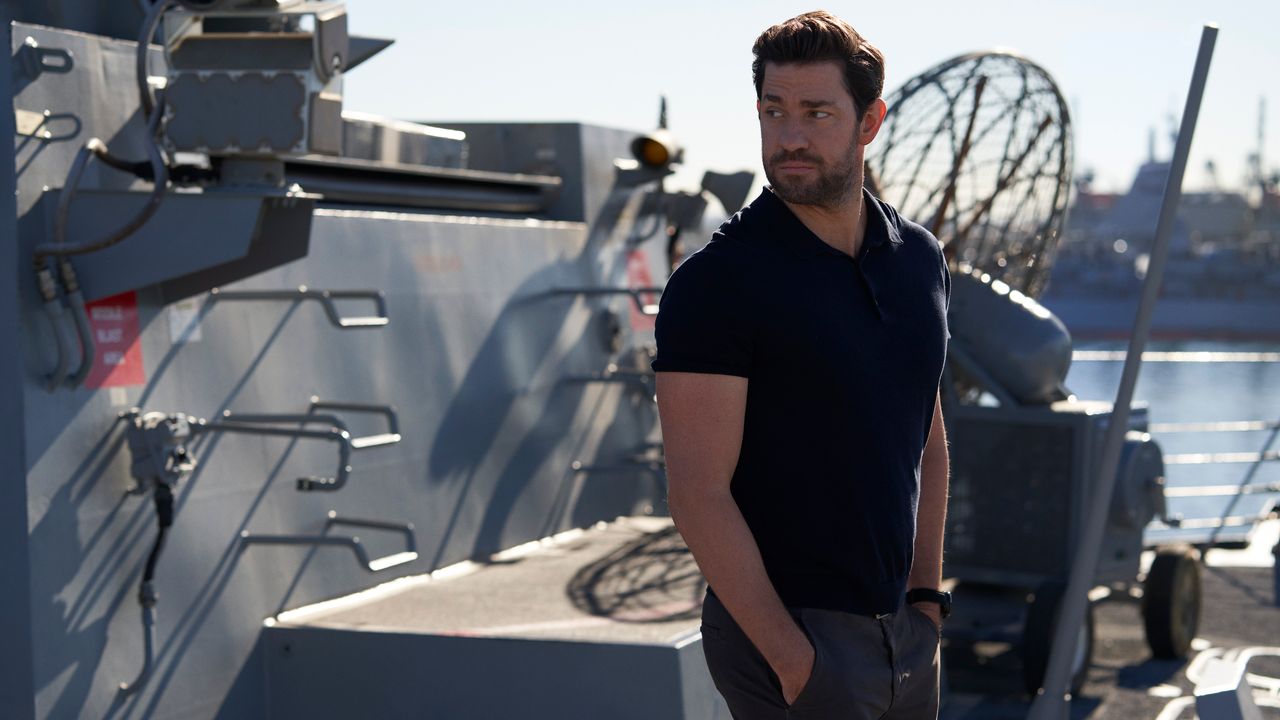 Season 3 of Tom Clancy's Jack Ryan Series at Amazon Prime Video has officially wrapped up filming last month. Starring John Krasinski as Jack Ryan, the third season of the action-packed drama is expected to be released in Summer 2022.

Like the previous seasons, the third season has also been filmed in multiple locations around the world. Production on Season 3 reportedly began in October 2020 but was halted a few days later. The third season returned to production in March this year and filming locations included New York in the USA, Prague in the Czech Republic, Vienna in Austria, and Pest County in Hungary.

Apart from Jack Ryan, Amazon has a long list of new and returning shows ready to premiere in 2022. The list includes Carnival Row Season 2, The Boys Season 3, Lord of the Rings Season 1, Jack Reacher Season 1, Lightyears, The Peripheral, and The Wilds Season 2.

Season 3 of Jack Ryan will see some fresh faces in its cast, which was announced earlier this year. Joining the third season are Betty Gabriel, James Cosmo, Peter Guinness, Nina Hoss, and Alexej Manvelov. Gabriel is playing Elizabeth Wright, the Chief of Station, Cosmo is playing Luca, Guinness is playing Petr, Hoss is playing Alena, and Alexej is portraying Alexei.

The eight-episode season 2 was released on 31st October 2019 and concluded with another successful mission by Jack Ryan and Team. In the finale, Jack goes to the presidential palace to rescue Greer, who was held as a hostage. In the final moments of the episode, we see Jack finding the real man behind the mess created in Venezuela and getting him arrested with the help of US authorities. Wendell Pierce as James Greer and Michael Kelly as Mike November are also set to return for the third season.

In Season 3 of the series, Jack Ryan (Krasinski) is on the run and racing against the time. Jack is wrongfully accused of being a part of a greater conspiracy, and he finds himself as a fugitive in the cold. Now that he is wanted by both the CIA and an international rogue organization that he has revealed, Jack is forced to go underground, circumnavigating Europe in an attempt to stay alive and avert a huge global conflict.

Andrew Form, Vaun Wilmott, Brad Fuller, John Krasinski, Allyson Seeger, and Michael Bay have executive produced along with Clancy, Skydance's David Ellison and Dana Goldberg, Marcy Ross, Mace Neufeld, and Carlton Cuse.