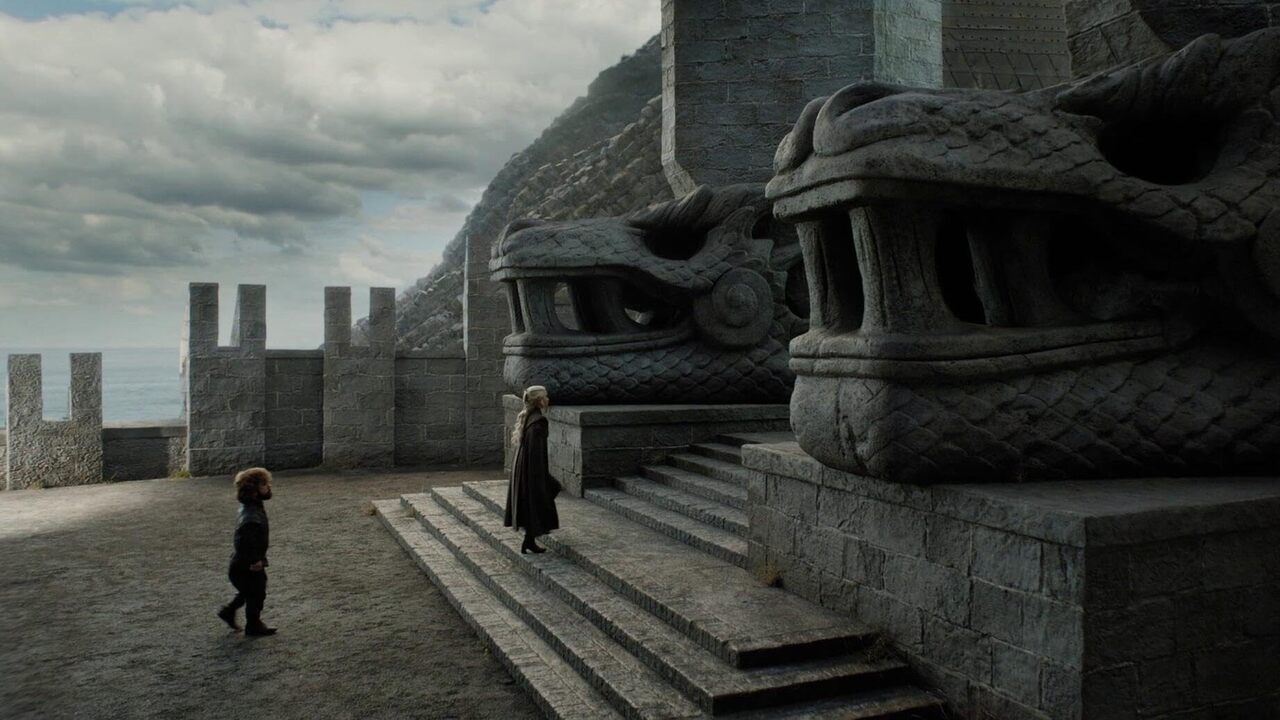 From epic medieval tales to gritty urban dramas, HBO Max presents a plethora of TV show options. There is always something fun to watch on the streaming platform and there is doubt about that. Let's delve into the top five picks that are renowned for being the best TV shows available on HBO Max.

#1 Game of Thrones
A tale of power, politics, and dragons, Game of Thrones revolutionized TV storytelling. Based on George R.R. Martin's book series "A Song of Ice and Fire", it depicts the brutal battles and complex characters fighting for the Iron Throne. With its stunning visual effects and intricate character development, the show held the world's attention for eight seasons, making it one of HBO Max's most sought-after series.

#2 Succession
Succession is a darkly comedic take on a powerful family's internal squabbles over their media empire. With sharp dialogues, unforgettable characters, and an intense portrayal of corporate politics, "Succession" offers a raw look at the vulnerabilities of those who seem to have it all. Its brilliance lies not just in its portrayal of a dysfunctional family but also in its comment on power dynamics in modern society.

#3 The Sopranos
Regarded as one of the pioneers of modern TV dramas, "The Sopranos" blends family issues with the perilous world of organized crime. It follows the life of mob boss Tony Soprano as he grapples with personal and professional issues, giving viewers an intimate look into the psyche of a man torn between his roles as a family man and a mafia leader.

#4 The Last of Us
Inspired by the critically acclaimed video game of the same name, "The Last of Us" portrays a post-apocalyptic world ravaged by a fungal infection. It's a poignant story of survival, love, and the lengths one would go to protect loved ones. With its compelling characters and intense story arcs, it captures the heart and horror of its source material brilliantly.

#5 The Wire
Set in the city of Baltimore, "The Wire" delves deep into the societal structures, from law enforcement to education and media. It's an intricate look at how systems and institutions impact individuals and vice versa. Renowned for its realistic portrayal of society and its exploration of political and social themes, "The Wire" remains a powerful commentary on modern urban life.

Is HBO Max Worth It?
Given the quality and diversity of content available, HBO Max certainly offers significant value for its subscribers. The streaming platform boasts not only these top five series but also a range of other acclaimed shows, films, and specials. While individual preferences may vary, the sheer volume and variety of top-notch content make HBO Max a worthy investment for entertainment seekers. When it comes to the price, we do need to mention that it varies depending on your region. HBO Max price in Canada is different than what you get in Europe or Asia. However, the price is definitely worth it when considering how much content you are getting.

Final Words
In the golden age of streaming, HBO Max stands tall with its consistent delivery of quality TV shows that captivate, educate, and entertain. Whether you're into epic fantasies, heart-wrenching dramas, or dark comedies, HBO Max has something to offer for everyone. As TV consumption habits evolve, platforms like HBO Max prove that quality content remains king.