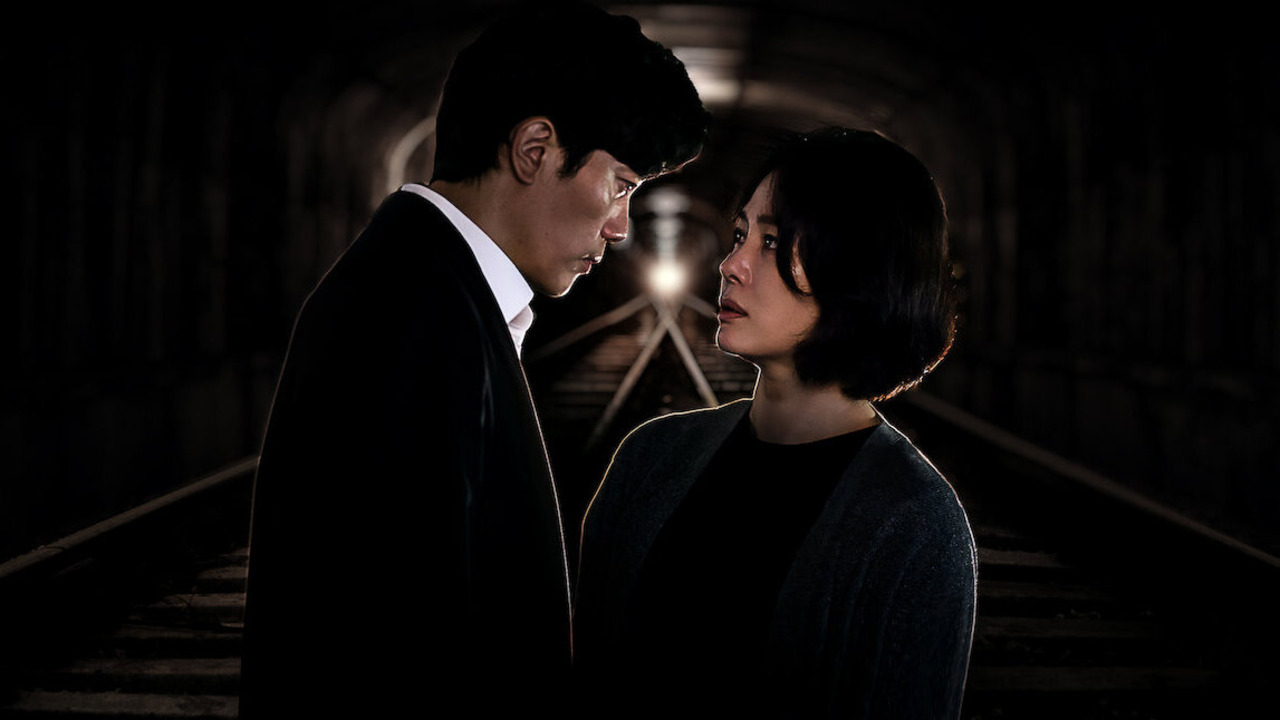 The new Korean drama, Trolley, hooks the viewer from its opening scene. The very first words we hear are, "My daughter is missing." The line comes from Kim Hye-joo (Kim Hyun-joo), the wife of Assemblyman Nam Joong-do (Park Hee-soon). She is at the police station to file a complaint, and we go back in time when she recalls events leading up to her daughter's disappearance.

What Hye-joo's very first lines do is that it makes us pay extra attention to dialogues and scenes concerning her daughter, Nam Yoon-seo (Choi Myung-bin). So when Hye-joo stops Yoon-seo from taking advantage of a special opportunity, you immediately think the latter would run from her home or even get kidnapped. Why kidnapped? Because she is the daughter of an Assemblyman, right? Maybe someone wants to gain an advantage politically and is using Yoon-seo for his/her benefit. Is this why Hye-joo stays hidden from the public? No one knows she is the wife of an Assemblyman, giving her the freedom to walk on the streets like an ordinary human being.

Hye-joo runs a book repair shop. She wants peace in her life, which is why she prefers to keep her identity as a VIP's wife a secret. Hye-joo and Joong-do are a perfect couple. They have a healthy relationship built on trust and mutual respect. He respects her decision to stay anonymous, and she doesn't get mad when he is called for work in the middle of the night. As a politician, Joong-do is honest and takes his job very seriously. He is so sincere that he refrains from asking for a special favor from the police to prioritize the investigation of his daughter's disappearance. A politician this white always hides sinister motives, but based on the first two episodes, Joong-do really comes across as upright.

But coming to Yoon-seo, Trolley makes us believe one thing and then cleverly pulls the rug from beneath our feet. The twist works because the seeds are planted in advance, like that conversation between a customer and Hye-joo. The former asks if the latter likes her daughter more than her son, and you see an uncomfortable expression on Hye-joo's face. Besides her reaction, another crucial thing here is that Hye-joo has a son. Everything falls neatly into place when a body is discovered. That's why the twist lands with success.

However, Trolley offers more surprises in the form of a pregnant girl and a character's suicide towards the end of the second episode. These moments build intrigue and serve as exciting cliffhangers. Trolley's strength lies in its writing, which knows how to wrap the viewers around its fingers. Since the series consists of 16 episodes (the whole season will end by February 2023), it has the luxury to unfold with ease without muddling its pace. So, for the time being, we can swim in doubtful regions, asking questions like, "Who is that pregnant girl? Is she telling the truth? Does she have ulterior motives? Does the baby belong to the man she claims to be the father? Is she really pregnant?"

I am sure things between Hye-joo, and Joong-do will become rough. The first crack in their happy relationship appears in the form of an argument where Joong-do tells Hye-joo to take someone to a hospital for a drug test. I am on board for the ride and very eager to see where the story will go and where it will finally end up. Let's hope Trolley moves ahead without significant bumps and proves itself to be satisfying and enjoyable.

Final Score- [8/10]
Reviewed by - Vikas Yadav
Follow @vikasonorous on Twitter
Publisher at Midgard Times