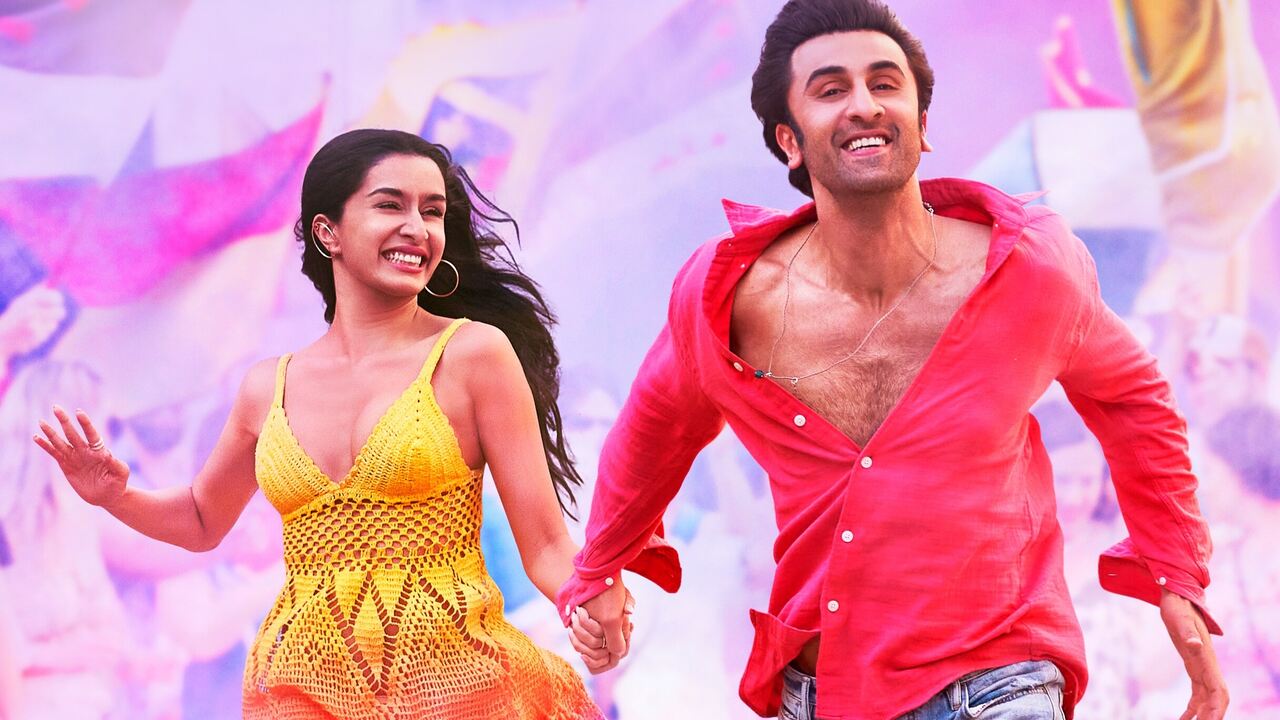 The film starts with Mickey (Ranbir Kapoor) and Manu Dabbas (Anubhav Singh Bassi) helping a boy breakup with his girlfriend. Mickey runs a business in which he helps couples break up without the unwilling partner shedding any tears, he's a break-up specialist. Dabbas is his best friend and they both run the operations together. Manu gets a call from a married person who wants his help in getting a divorce to which he says no, like we say in Hindi usool toh usool hote h, Manu doesn't believe in breaking homes and thus rejects the man's offer.

On the day of the death of Dabbas's father, he reveals to Mickey that he doesn't want to get married to his fiancee Kinchi. Dabbas even gives him 2 lakhs for the job still Manu doesn't do it as he's interested in Kinchi's best friend Tinni (played by Shraddha Kapoor). They both fall in love during Dabbas and Kinchi's bachelor trip in Spain. After returning to India, Mickey Arora introduces the girl to his family. Things get complicated when the Arora family doesn't give the couple enough space.

Tinni didn't know about the business Mickey and Dabbas run and hence she ends up contacting Mickey for helping her in the breakup and even sends the money. This is where the interval comes, and things get complicated for our couple.

In my opinion, had the scenarios been of real life, the outcome of the film would have been different. They didn't want to compromise and had to go through a difficult break up then, what was the point of them coming together at the end? The story is far from reality and goes off track often.

According to me, the makers wanted to let the audience know how the things one sees in their childhood forms their opinions and how girls often feel burdened in joint families after marriage. I don't know if families like Mickey's exist and if they all will go on one knee for their daughter-in-law. Tinni's stand on her relationship was clear, and it was bold of her to part ways with Mickey so that he doesn't have to make a choice.

I didn't like the ending of the movie and I also feel like without it the movie would have been better. In the scene where Mickey tells Tinni that he won't let her compromise, it would have been better if the film has ended there as that was a far better ending than the current one.

Tu Jhoothi Mai Makkaar is a good addition to a Bollywood rom-com. The addition of Anubhav Singh Bassi went in favor of the film. I don't remember a single scene of him in which I or the audience didn't laugh. Kartik Aaryan and Nushrratt Bharuccha are seen in cameos, Luv Ranjan after all didn't forget the actors with whom he started his journey. Many references like that of Pyaar ka Punchnama and Sonu Ke Titu Ki Sweety are given. Bassi is also scene repeating some words from his stand-up comedy videos like the famous "Buddy", and "Koi sense hai iss baat ki".

My favorite character, apart from the lead roles played (by Ranbir and Shradda) and Bassi, will be Sweetu aka Choti, played by Inayat Verma. The child had fewer dialogues, but she aced them like a pro. All the scenes she's in are funny. Dimple Kapadia and Boney Kapoor (I was honestly surprised when I saw him act as he's primarily a producer) also were great in their respective roles. The casting of the film was on point and they had great comedy timings.

I didn't like the middle of the first part (as the plot became boring) and its ending (as it seemed futile after so much drama). The favorite scene of a rom-com is the airport scene in which the boy runs to stop the girl, same has been included in this Luv Ranjan's film as well. The chemistry between Ranbir and Shraddha Kapoor was good. There's a scene in which Ranbir mentions the fan name given to him and his wife Alia Bhatt, "Ralia". This was a good personal touch added to the script and I wonder if the couple was married at the time of the film shooting.

Final Score – [6.5/10]
Reviewed by - Riya Singh
Follow @_riyasinghhh_ on Twitter
Publisher at Midgard Times