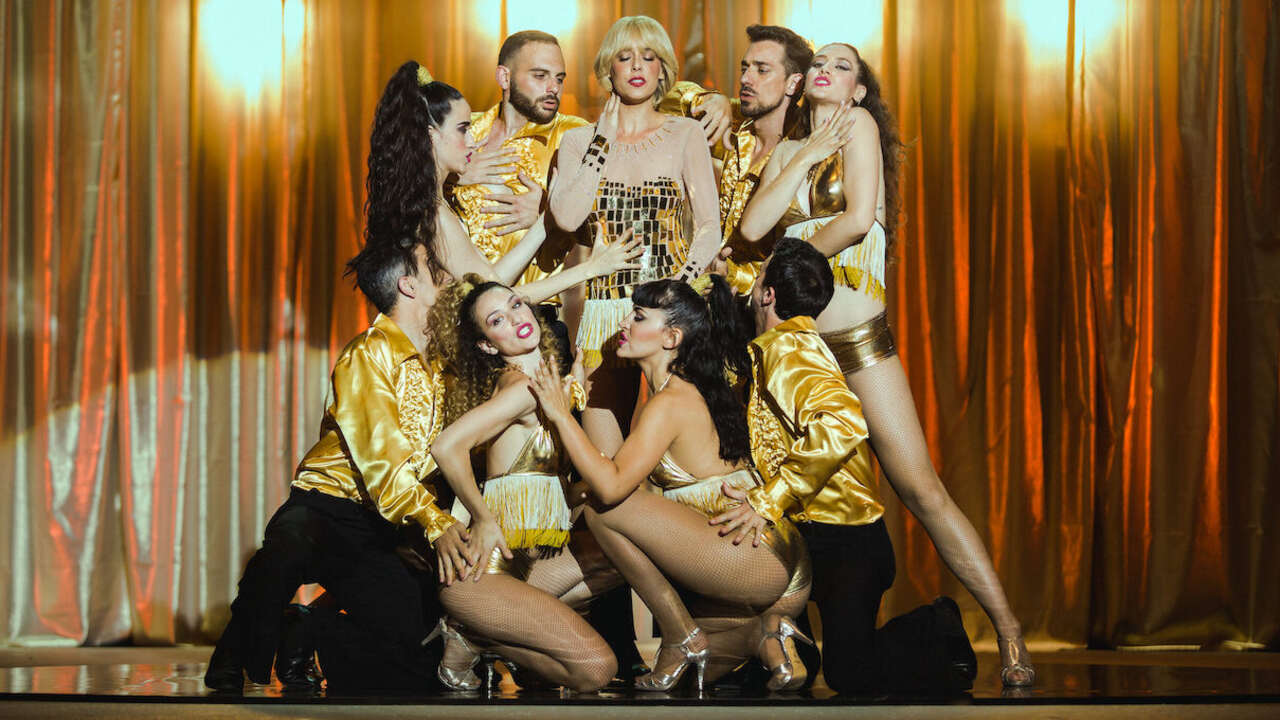 What I saw in Untameable was two characters with very different backgrounds and it will be a hella ride to see if they end up working together or not. There are many scandals surrounding Barbara's life. She did seem impressed with Angel's art, but will she work for him? If her character has to be described in a few words, she's a mystery woman. You can not trust Barbara with a responsibility such as the fate of the circus.

When her character was introduced, we saw a young woman who was becoming the face of New Spain. What Angel lacked was something fresh and Barabara brought out the essence of the new country. However, I am unable to understand the logic behind why Angel was now considered too old to be a part of the production.

Angel had a lover who died seven months ago. Not much has been told about the couple and the woman died due to an illness. It has been seven months since she passed away and after her, he is not able to stand up on ground again. Things have been messy with the circus and some people have eyes on his business.

His partner, Blasco is too shady and from the moment he enters the frames of Untameable, it has been made clear that he is not on Angel's side. Blasco is busy plotting with the enemy to sell the circus and Angel is putting in his all to save his home. When Angel asks his partner about the debt, Blasco says it's thirty million while they just owed four million. Something is going on with Blasco that he's not telling and as more episodes get released, things will get clearer.

At this point, I have more interest in knowing Barbara's life than Angel's because the mess she is creating is going to backfire. Angel's already in a mess, and Barabra is a mess-creating machine. It'll be worth watching the series once the things explode and are revealed to the audience.

To save his circus, Angel has to find a way and Barbara is the only hope. There are four meetings shown between the two. The first two were dramatic as either they didn't meet and when they did come face to face, Angel disrespected her. He said that her work involves only showing skin. Though the man was right he should've also considered his drowning career.

At last, he almost convinced her until King Juan's identity as the lover was revealed. This was a scandalous affair because he didn't want to be seen with her publicly. This Spanish series has some nude scenes including the one in which Barbara was shooting with a female co-star, exposing her body parts. At one point, the celebrity may realize that people want her for her sex appeal and the woman she is. Angel might be a good choice for him and the scene in which he takes him to the circus, I see chemistry.

Angel is a hard-working man with ambitions but knows how to remain grounded. With all the glamour and light surrounding Barbara, she has no sense of direction and will soon get entrapped in the webs spun by hungry men around her, including Juan, the King of Spain.

Final Score – [7.5/10]
Reviewed by - Riya Singh
Follow @_riyasinghhh_ on Twitter
Publisher at Midgard Times