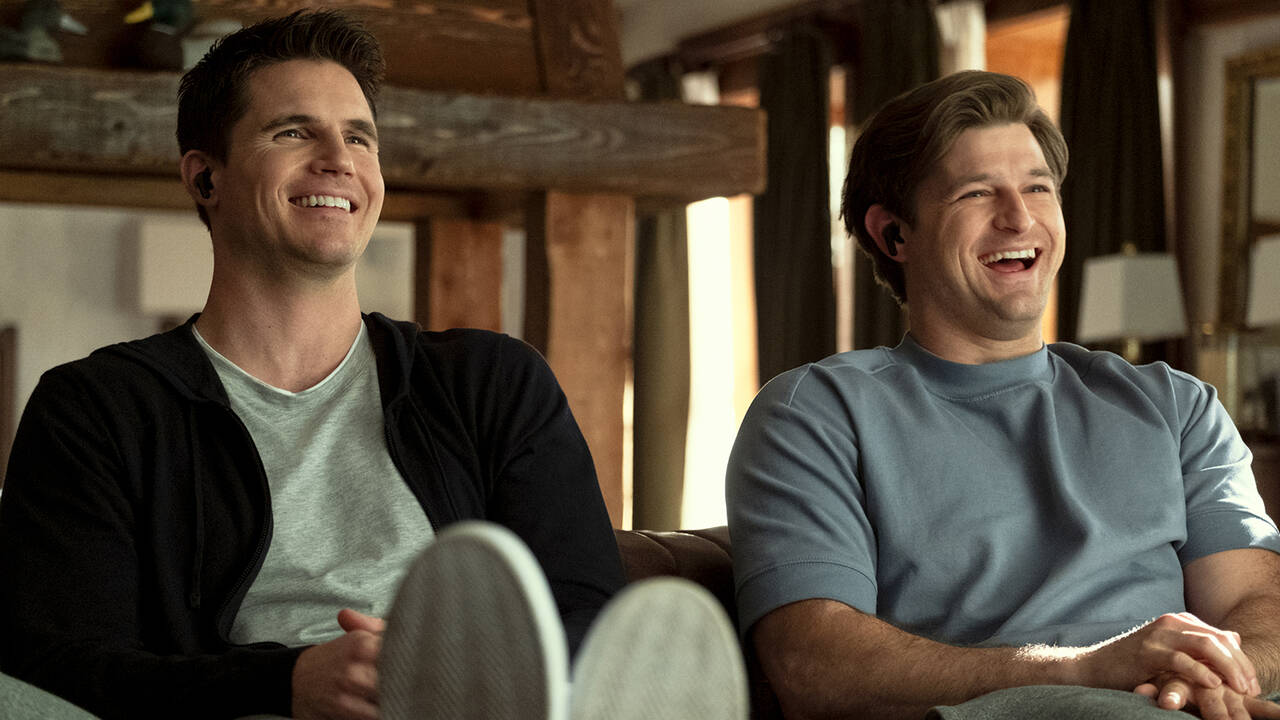 The third season of Amazon's sci-fi series 'Upload' has officially wrapped up filming this week in Vancouver, British Columbia, Canada. The series which began production in August has taken less than three months to wrap up.

The short duration of the shoot also hints that it won't be longer than the previous season which only has seven episodes. In fact, it might even be shorter than the previous seasons and could only be six episodes long as the shoot was only 70days long including the weekends and holidays. However, we don't have any confirmation regarding it, so we cannot say it for sure. The first season was 10 episodes long. Fans were happy with the narrative of Season 2 but were disappointed with the less count and short duration of episodes.

Season 3 of Upload has added Jeanine Mason, who will appear as a new character, Karina Silva - described as "a charming senior Horizon executive in charge of new product development and cybersecurity."

Upload was renewed for the third season after season 2 landed on Nielsen's top 10 Originals list. All the episodes of the second season were released on March 11, 2022, and the series has remained in the Top 10 on Prime Video ever since.

In Season Two, Nathan is at a crossroads in his (after)life: his ex-girlfriend Ingrid has unexpectedly arrived in Lakeview, intending to rebuild their relationship, but his heart still yearns for Nora, his customer service angel. Meanwhile, Nora has gone off the grid and joined the anti-technology rebel group "The Ludds."

In the Season 2 finale, Nora enlists LUDD's support in breaking into the cloning facility, where Ingrid is keeping an eye on Nathan's clone body. They persuade her to let them download Nathan and leave for New York. Meanwhile, Tinsley restores Nathan's mind from a backup, believing he was accidentally deleted, and Ingrid continues her plans using a hair she finds on Nathan's old hairbrush. On the Hyperloop, Nora and Nathan sleep together. The finale ends on a cliffhanger when Nathan discovers that his nose is bleeding.

Created by Greg Daniels, who also serves as executive producer along with Howard Klei, Upload is a science fiction comedy series set in a futuristic world where hologram phones, 3D food printers, and automated grocery shops are the norm. Humans, for the first time, have the option of being "uploaded" into a virtual afterlife.

UPLOAD stars Robbie Amell as Nathan, Andy Allo as Nora, Allegra Edwards as Ingrid, Kevin Bigley as Luke, Zainab Johnson as Aleesha, Josh Banday as Ivan, Owen Daniels as A.I. Guy, and Andrea Rosenas as Lucy.