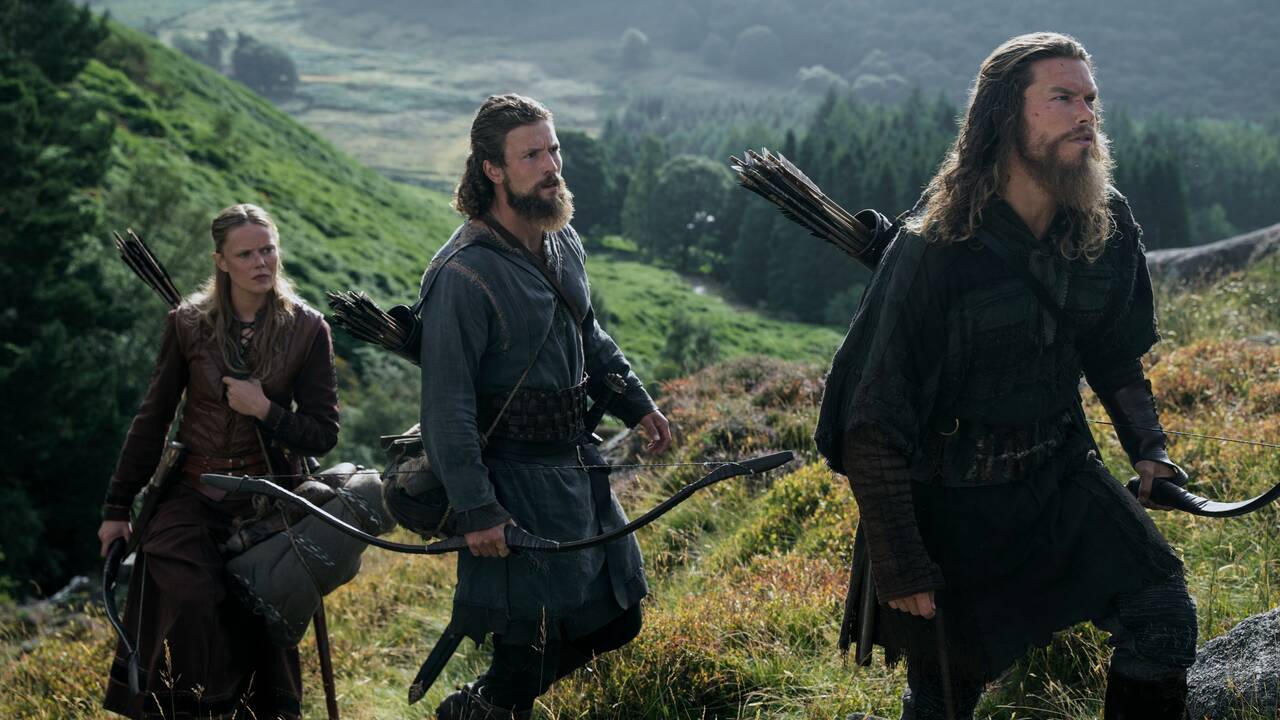 Netflix has revealed the premiere date and new look for the second season of 'Vikings: Valhalla,' while also confirming the new characters joining this season. 'Vikings: Valhalla' Season 2 will release on January 12, 2023, on Netflix, worldwide.

Season 2 picks up with our heroes shortly after the tragic fall of Kattegat, an event that has shattered their dreams and changed their fates. They are forced to test their ambitions and courage in worlds beyond their familiar fjords after becoming fugitives in Scandinavia. Season 2 will also explore the world far beyond Scandinavia and Northern Europe.

Netflix has also revealed the new characters and their description:

Harekr played by Bradley James - Harekr is the ruler of Jómsborg, a legendary Viking settlement where the uber-pagans Vikings lived. He's a great warrior, but because he's pagan, he's got a target on his back for any of our pagan hunters, such as Olaf. Harekr lives by very specific rules because the Jomsvikings were very strict and rigid. That's how the Jomsvikings operated; they were devoted to their leader. They would fight to the death, even if they didn't always believe their leader was right.

Mariam played by Hayat Kamille - Mariam's name is a tribute to Mariam al-Astrulabi, the great Syrian astronomer, navigator, and mathematician from Baghdad's House of Wisdom. Mariam is an astronomer who is stranded in Novgorod. In our version of the story, she traveled north from Constantinople to study the heavens, specifically meteorites and that sort of thing. She is a polyglot, speaking Latin, Greek, Arabic, and Russian.

King Yaroslav the Wise played by Marcin Dorociński - Yaroslav the Wise was the ruler of Novgorod and a very successful Northern Russian warrior ruler. He is both Olaf's and Harald's uncle. Marcin Dorociski, a Polish actor who also appeared in The Queen's Gambit as a Russian, plays him. He'll also appear in Mission: Impossible 8. He has this wonderful wit that audiences will enjoy, such as how he doesn't really give Harald much ground. He's the tough-love uncle type.

Elena played by Sofya Lebedeva - Elena is the daughter of a Russian noble. And one of the interesting things about her is that she is from one of the northern Russian kingdoms known at the time as Chud, which had been heavily raided.

In the final episode of Season One, Harald Harefoot, grandson of Forkbeard, discovers several of Kåre's followers killed and an infuriated Leif covered in blood. Sam Corlett (Leif Eriksson), Frida Gustavsson (Freydis Eriksdotter), and Leo Suter (Harald Sigurdsson), among others, are also returning for the second season.

The third season of 'Vikings: Valhalla' is currently in production, and will wrap up by the end of this month. Season 3 will premiere in 2024.