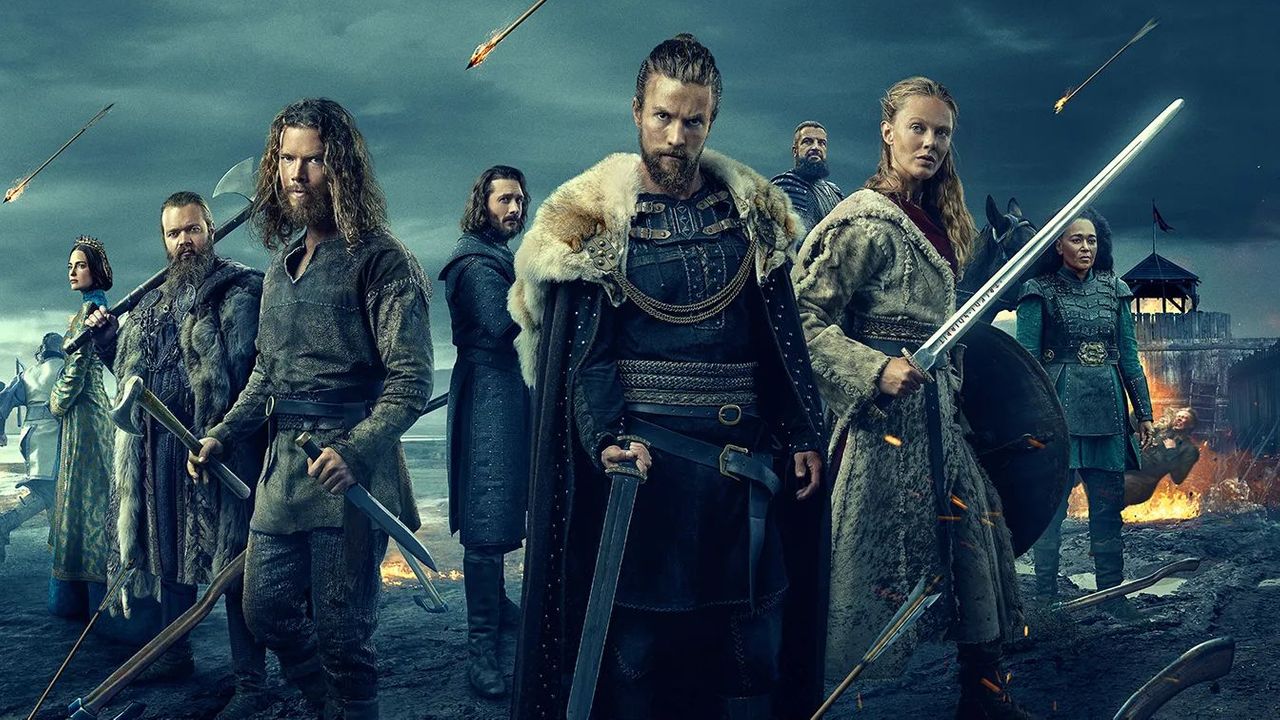 Netflix's action-fantasy series 'Vikings: Valhalla' has officially begun filming Season 3 today in Ireland at Ashford Studios. The filming of the third and final season of the Vikings spin-off series will take around five months to wrap up in October 2022.

The series was given a 24-episode order at the time of the announcement, which was later divided into three seasons of eight episodes. The first season premiered on February 25, 2022, and received positive reviews from the critics. The show has an 89% approval rating from the critics. However, the audience seems to be disappointed with it, and 'Vikings: Valhalla' Season 1 only has a 53% audience score.

The second season of 'Vikings: Valhalla' will premiere in early 2023, and following the same pattern, we can expect the third season to release in early 2024. 'Vikings: Valhalla' Season 3 is likely to be the final season of the series, and the show will receive a proper conclusion, unlike many other Netflix shows, which have ended in a cliffhanger. Please note that Netflix hasn't officially confirmed that Season 3 is the final season.

Sam Corlett (Leif Eriksson), Frida Gustavsson (Freydis Eriksdotter) and Leo Suter (Harald Sigurdsson), among others, are reprising their roles in Season 3. Jeb Stuart returns as Creator/Showrunner/Executive Producer for the third season.

Vikings: Valhalla Season One follows the amazing adventures of some of the most famous Vikings of all time, including the famed explorer Leif Eriksson (Sam Corlett), his fiery and rebellious sister Freydis Eriksdotter (Frida Gustavsson), and the ambitious Nordic prince Harald Sigurdsson (Leo Suter). As tensions between the Vikings and the English royals reach a bloody climax, and the Vikings themselves collide over their contrasting Christian and pagan beliefs, these three Vikings embark on an epic quest that will take them across oceans and through battlefields, from Kattegat to England and far beyond, in their battle for survival and glory.

In the final episode of Season One, Harald Harefoot, grandson of Forkbeard, discovers several of Kåre's followers killed and an infuriated Leif covered in blood.

Jeb Stuart, Morgan O'Sullivan, Steve Stark, James Flynn, Michael Hirst, Sheila Hockin, Sherry Marsh, John Weber, Alan Gasmer, and Paul Buccieri are the executive producers for the third season.