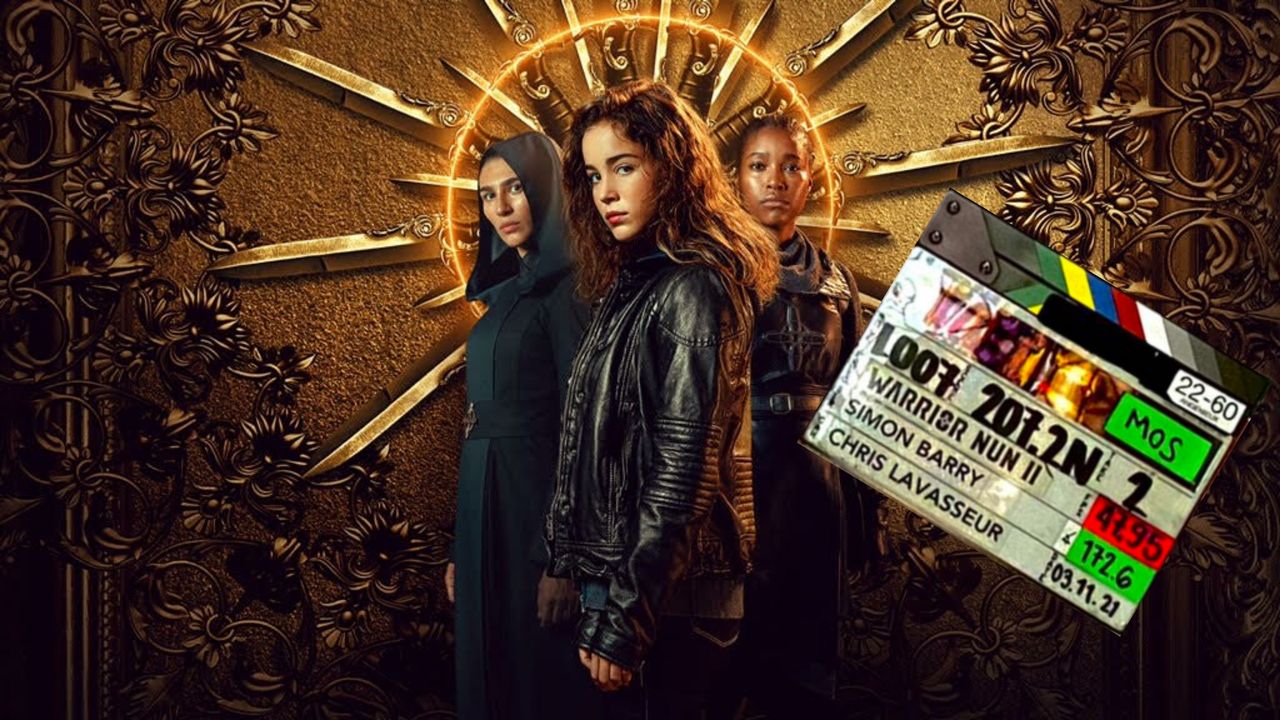 Action-fantasy series "Warrior Nun" has officially wrapped up filming on the second season of the series in Madrid, Spain this Wednesday (November 3). The production of Season 2 began on July 26 this year.

Showrunner Simon Barry posted on his social media accounts confirming the filming wrap and teasing the second season. "That is a wrap on Warrior Nun main unit s2! Sincere thanks to our amazing crew and cast that give 100% every day. Thank you, Madrid for being such a wonderful home and to Netflix & Fresco Film for supporting our crazy vision. Can't wait to share this epic s2 with everyone!," wrote Barry on Twitter.

Season 2 has also added three new faces in Meena Rayann (Game of Thrones), Jack Mullarkey (Vikings: Valhalla), and Richard Clothier, who are set for recurring roles.

Rayann is playing the role of Yasmine Amunet. Yasmine is a Coptic Nun, scholar, and freelance journalist. Yasmine, an intellectual rather than a fighter, gets attracted to Warrior Nun Ava's adventure. She is a cheerful, funny, and light-hearted character.

Mullarkey is portraying Miguel, a charismatic yet enigmatic activist who becomes engaged with Ava's goal. He is a keeper of many secrets, and outsiders have a tough time figuring him out.

Clothier is playing Cardinal William Foster. Cardinal Foster, the Vatican's second in charge, is the sort of man you want on your side. Since his introduction into the church, he has been straightforward, faithful, and outstanding in fulfilling his duties.

'Warrior Nun' Season 2 Release Date on Netflix?

The filming of Season 2 has just been completed and it takes around 5-6 months to complete post-production on a fantasy series with a lot of VFX shots. Seeing the duration of the production on the main unit, Season 2 might return with only Eight episodes, but nothing is confirmed yet. So, we can expect 'Warrior Nun' Season 2 to release in June 2022 on Netflix. It's the same time around which Season One was released in July 2020.

Season 1 of "Warrior Nun" stars Alba Baptista, Toya Turner, Kristina Tonteri-Young, Lorena Andrea, and Olivia Delcan. The series was renewed for a second season in August of last year, following the release of the first season on July 2nd.

The first season of the series ended on a cliffhanger when Father Vincent's true intention was exposed. The fight was about to start but the final episode ended leaving the audience guessing and begging for an early season 2.

Based on Ben Dunn's manga series "Warrior Nun Areala," "Warrior Nun" follows Ava, a 19-year-old woman who wakes up in a mortuary with a new lease on life and a divine artifact embedded in her back. She realizes she is now a member of an ancient order tasked with combating demons on Earth, and mighty forces from both heaven and hell seek to find and control her.