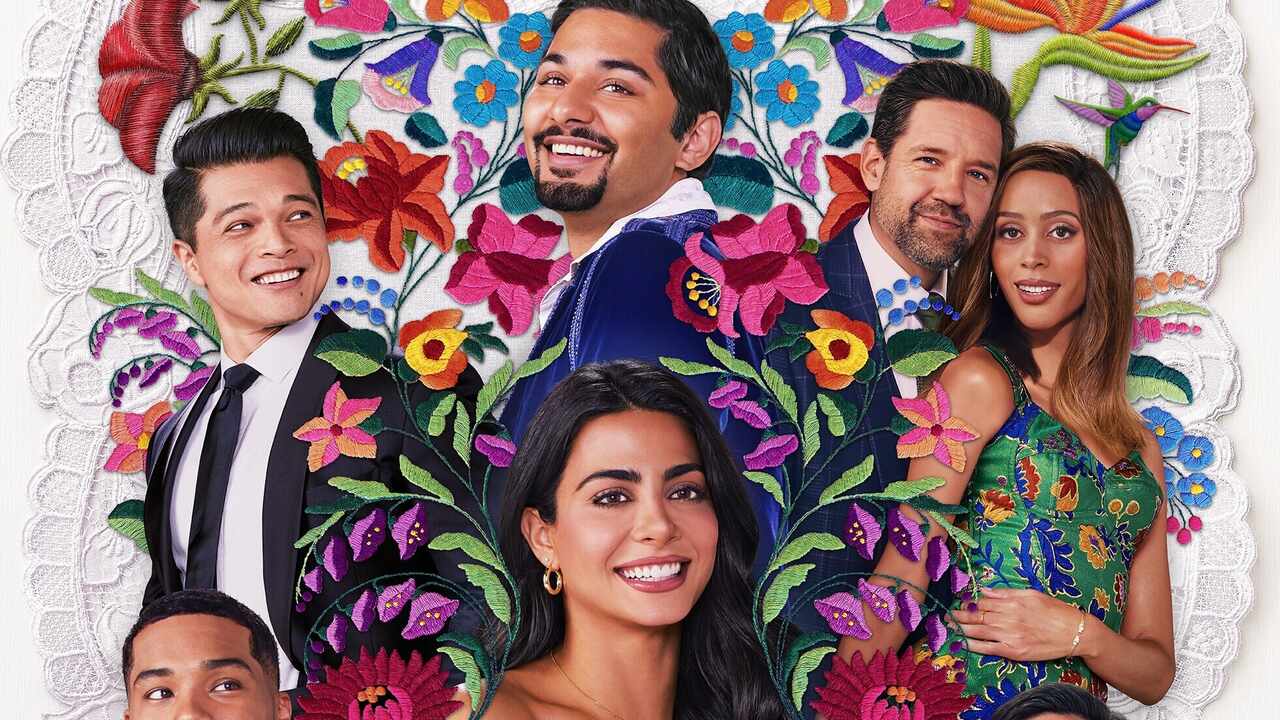 Prime Video's With Love is one of those shows that tries its best to be inoffensive. If it were a person, it would have been a "people pleaser." It's like a warm blanket that wants to cover your body and tell you that no matter how harsh real life is, you will always be fine. Sure, With Love covers subjects like professional problems and infidelity. But it also softly brushes them aside with sweet tête-à-têtes. This is, after all, a show whose first season ended with a "lovely cliffhanger" as four women wondered which person would end up getting proposed in their family. The second season, too, maintains the same pleasing tone because, more than anything else, With Love wants to be comforting and charming. One can say that With Love is made...with love.

That "love" consists of a cutesy spirit. Take that scene from the first episode where Lily (Emeraude Toubia) is kicked out of her brother's house. After getting rejected by her cousin Sol (Isis King) and choosing not to stay with Gladys (Gloria Calderón Kellett), Lily knocks on her parent's doors and is literally welcomed with open arms. Or take the scene where someone proposes to someone through a cheesy song and dance routine or the moment when Beatriz (Constance Marie) says she doesn't want to get rid of her parental duties. What all these instances have in common is that they are perfused with amiability, and if you listen closely, you can hear people saying "aww" in the background.

Season 2 follows the same narrative style we saw in the previous season. We again spend a year with the Diaz family, and each episode focuses on an important holiday or event, like Christmas Eve, Thanksgiving, Bachelor's Party, and so on. When the show opens, Santiago (Rome Flynn) and Lily are still a couple. However, they soon get into a serious argument when Santiago expresses his opinion of not wanting to get married. Jorge (Mark Indelicato), Lily's brother, and Henry (Vincent Rodriguez III) are still adorable and still very much in love, though they bicker over things like cake and other trivial matters now and then. Nick, as expected, looks buffer and is still very much into Lily. Nick, Lily, and Santiago have their love triangle going on here, but in this season, Lily finally chooses a partner for her. I won't disclose any more details here.

While watching the first season, I constantly wondered about Lily's professional goals. What does she do? What does she want to become? We get an answer in the second season, and at one point, Jorge advises Lily to concentrate more on her career. But who are we kidding? With Love is all about the second word in the title. Romance takes precedence over everything else. Characters talk about financial problems but don't repeat an outfit ever. Some might say that by focusing on holidays and important dates, With Love eschews needless exposition. That's a fair point. However, this style also gives the writers the license to tread within a cozy area. Each episode focuses on a single issue that gets resolved mainly through cute conversations. For a show that often insists on being "real" by hitting us with lines like, "There are no such things as signs," and "You should take responsibility for your own actions," With Love itself ends up existing in a fantasy realm.

The entire show resides within a bubble. It brings up real-world issues like house ownership and dementia and then tackles them with soppy speeches. Just listen to Marta (Renée Victor) when she is told about her husband's (Pepe Serna) condition. I always felt that With Love is simply checking boxes so that it can preach "good things" to us. Every beat, every actor, every scene, every moment wants to desperately put a smile on our faces instead of making us run over a prickly ground. I don't mind watching a comfort show, but I found With Love's sincerity insincere. It was all off-putting to my senses. The actors are fine, and some scenes are worth a chuckle. Yet, there is something ugly here that always kept me at a distance. A moment like the one where Lily and Jorge get into a heated disagreement and slam the door seems very out of place in an easy-breezy show like With Love.

It's such an intense scene, but its force is undermined by the time we enter the next episode, and, like everything else, this problem is resolved with another sugary talk. I understood why I was feeling no love for this show. Because moments like these gave me the impression that someone was attempting to handle real-world problems from an ivory tower. To watch With Love is like hearing rich people talk about real-life situations and suggesting superficial fixes for serious matters. The show wants to be authentic as well as offer a form of escapism. Unfortunately, it's unable to strike that balance.

All With Love really wants is for you to hug it, not hate it. It wants you to embrace magic and get rid of your cynicism. You don't take the dramatic moments with any amount of seriousness because you know everything will be tied up in a bow. Moreover, so many scenes in With Love contain so much cuteness that all they are missing is the Instagram hearts floating up around them. Based on 13 reviews, the first season currently has a 100% score on Rotten Tomatoes, and I suspect this season, too, could meet with a largely positive reception. I just wish the series had fully embraced its fluffiness instead of occasionally pretending to be something great and significant.

Final Score- [5/10]
Reviewed by - Vikas Yadav
Follow @vikasonorous on Twitter
Publisher at Midgard Times
Note: All 6 episodes are screened for this review.
Premiere Date: June 2, 2023, on Prime Video