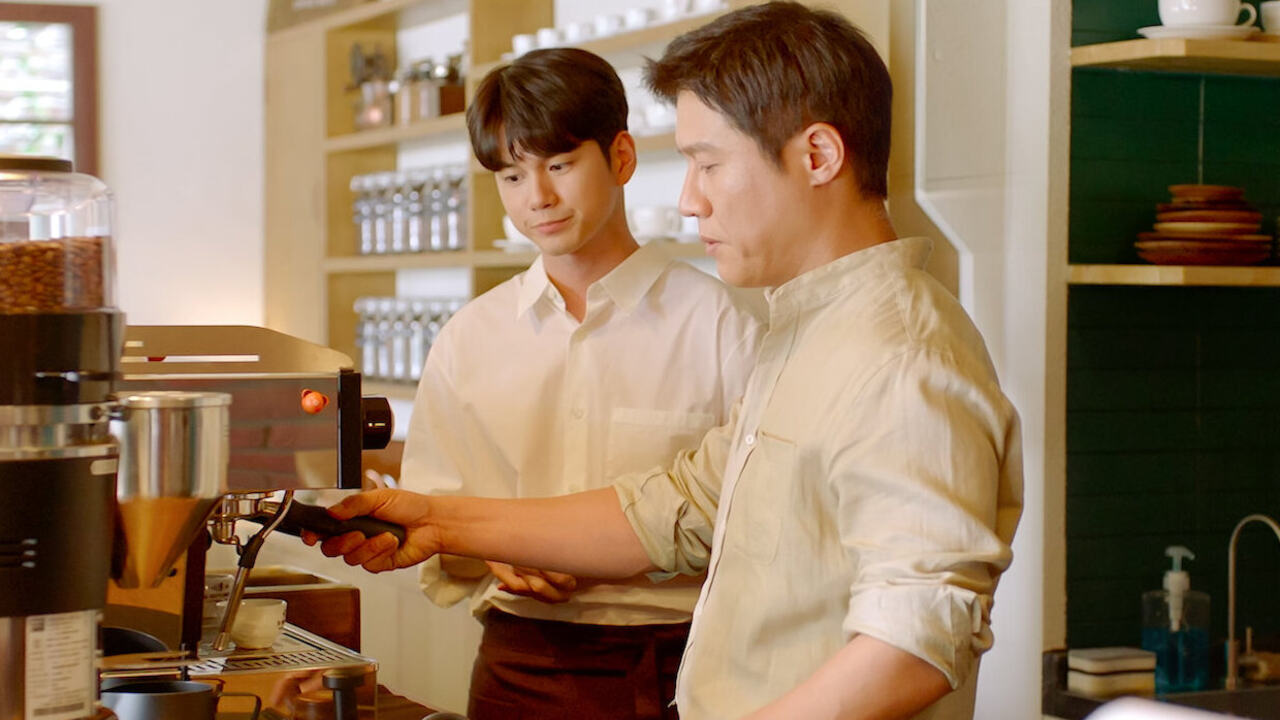 Everyone has those days when nothing works, and you want to go home and hide under a blanket. But since hiding seems silly as adults, we open Netflix and search for a TV show to take our minds off things.

"Would You Like A Cup Of Coffee?" is a show for those days. The premise of the show is simple. Park Seok (Park Ho San) owns the Café 2Dae, a beloved but small coffee shop that's been serving customers loyally for years now.

He operates it alone, but the years and work are starting to take a toll on him. Enter Kang Go Bi (Ong Seong Wu), a student who has failed to pass his civil examinations. It doesn't look like this is his first attempt, and he feels down on his luck.

By chance, he enters the coffee shop. And the beverage, with the atmosphere of the place, gives him the purpose in life he was missing. He decides he wants to be a barista. So he convinces the owner to hire him as a part-timer so that he can learn from Park Seok.

This mini-series consists of 12 episodes. Each episode is 25-30 mins in length and perfectly paced. Every episode features a customer the duo tries to help, or they at least try to bring some joy and warmth into their lives.

As the story progresses, the mentor-mentee relationship between Seok and Go Bi progresses and changes. The young barista learns to be patient while also learning how to brew the perfect coffee. The older gentleman realizes to let go and lean on someone. What connects them is that both want to help their customers.

While the two leads are well-sketched out, I can't say the same for the customers. Whether recurring or not, most of them are one-dimensional and are only there to convey the message of the episode.

But that doesn't detract from the enjoyment of the series. This is because this isn't a show that aims at twists and turns or deep character exploration. It wants to soothe its viewers with messages that are smartly left open for interpretation. So the writers aren't telling you what to think.

For me, the show is quite similar to "Extraordinary Attorney Woo". A K-drama that warms your heart and soul while reminding you that there are good people in this world who care.
The cinematography and camera work of the show needs to be especially highlighted. The frames are artistically-constructed to convey softness, intimacy, and warmth. It's like looking at a hot cup of delicious coffee that you know will make you feel better.

Overall, "Would You Like A Cup Of Coffee?" isn't a show you binge-watch over a day. Every episode makes you mull over its message. And as I indicated before, it's not a dramatic edge-of-the-seat thriller. It's a show you should watch after your day has gone wrong.

Final Score – [7/10]
Reviewed by - Ishita Chatterjee
Follow @dracone619 on Twitter
Publisher at Midgard Times